If you've jumped into Zelda Tears of the Kingdom and have your eyes set on gathering the most powerful and best weapons you can, this is for you.
There are plenty of weapons, armor, shields, and other things to collect in Tears of the Kingdom, but few will have more impact on your ability to crush enemies than your weapon selection.
---
---
Collect the very best weapons in Zelda Tears of the Kingdom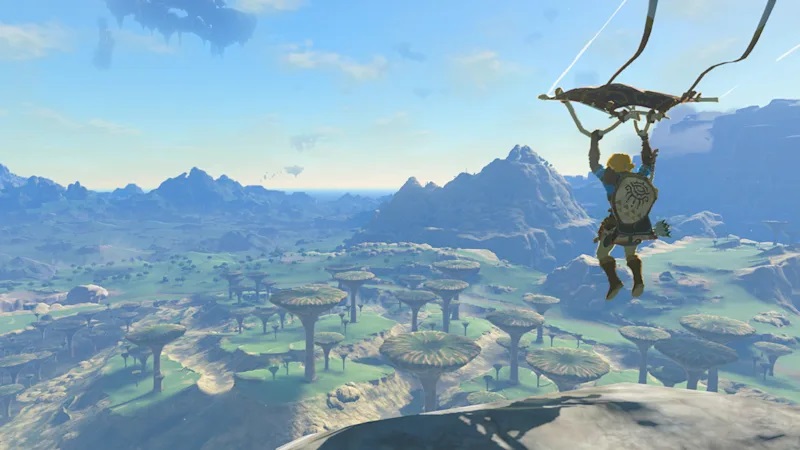 This article will focus on the best weapons in Zelda Tears of the Kingdom. So while there are plenty of early-game weapons to use that are powerful during that stage, these are going to be mainly endgame items.
Master Sword
Base attack power: 30 + fusing bonus
Kicking things off, we have to talk about the Master Sword. A legendary weapon throughout the history of Zelda, it's easily the most powerful sword in the game.
The weapon comes equipped with endless fusing and the ability to repair itself. If you're looking to wield the most powerful weapon in all of Hyrule, this is the one.
---
Savage Lynel Bow
An extremely strong ranged weapon, the Savage Lynel bow fires off three arrows and has the ability to get through the thickest armor. This is one you'll want to have in your arsenal, just make sure you have plenty of arrows, you're going to need them.
---
White-Maned Lynel Blade
This Lynel-fused weapon is made from the combination of the Saber Horn and something like the Royal Guard's Claymore. This will make an already strong weapon even better, giving it a great increase in its attack power.
---
Royal Guard's Bow
This bow has an insanely high base attack power at 50, with its main drawback being its low durability. Thankfully, the ability to repair items makes that a bit less of an issue. With the attack power it has coupled with a very quick fire rate, this is a strong bow to have at your disposal.
---
---
READ MORE: Legend of Zelda: Tears of the Kingdom takes to the skies in new gameplay footage