This article is presented by BenQ.
Treat yourself to a new level of gaming immersion this holiday season with BenQ's MOBIUZ EX3210R and EX3415R curved gaming monitors. Featuring next-generation audio and visual technologies designed to bring to life your favorite AAA games in rich, vivid detail, the MOBIUZ monitors deliver best-in-class performance at an affordable price.
Both monitors utilize BenQ's cutting-edge HDRi technology, which employs a discrete light sensor that actively detects ambient light levels and analyses on-screen content to produce gorgeous images with brilliant color and excellent contrast levels.
Two different HDRi modes — Cinema HDRi and Game HDRi — work to enhance your images according to whether you're gaming or binge-watching Netflix. Cinema HDRi is tuned for color saturation, richer tones, and image clarity, creating a more immersive, cinematic experience. On the other hand, Game HDRi boosts image contrast and reveals color gradations more clearly. This allows for more detailed highlights and shadows, perfect for when you want to explore the open worlds of the latest RPG title.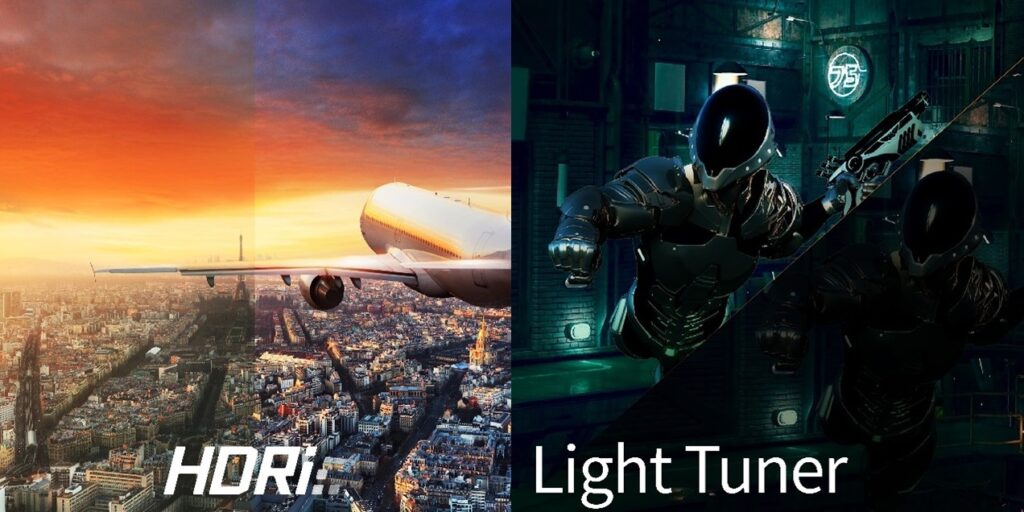 From Forza Horizon 5 to Death Stranding, BenQ's proprietary Light Tuner deftly adapts to multiple game genres with 20 custom-tuned visual settings. This brings out subtler shades in darker scenes, while also improving visibility and detail in brighter areas, so you'll always be able to pick out your enemies on the battlefield. When switching video inputs, a smart Scenario Mapping feature automatically adjusts to the current input signal and loads your personalized settings, so you never have to waste time finding the optimal settings.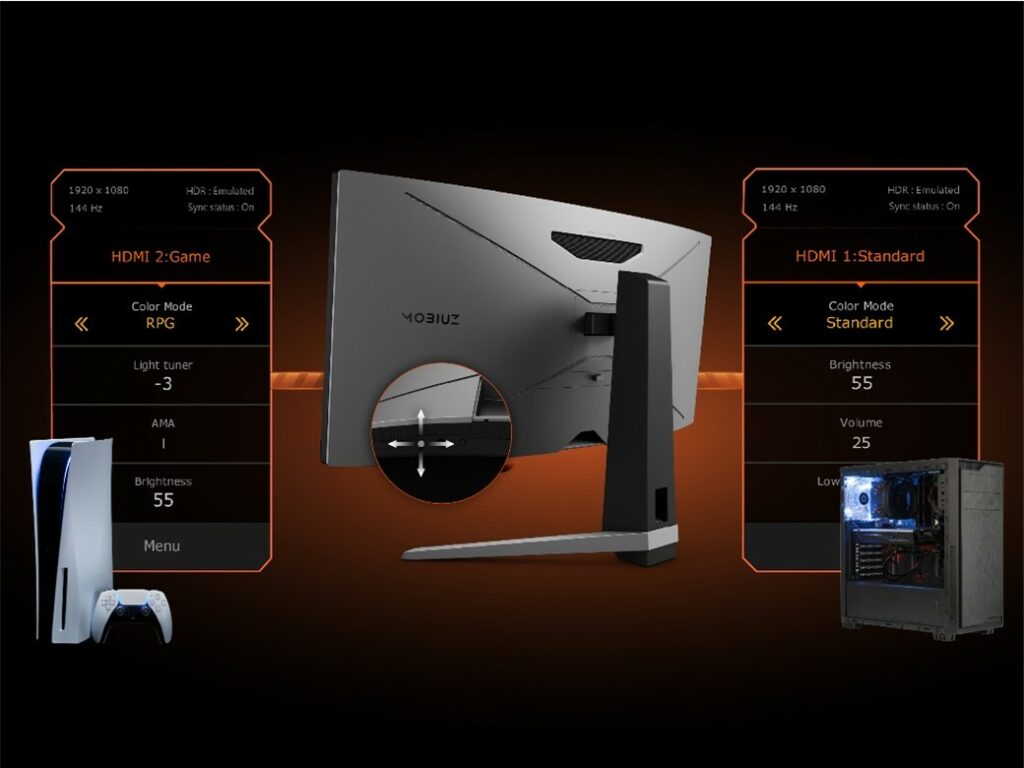 These monitors are built for buttery-smooth gameplay as well, with support for up to a 165Hz refresh rate and AMD FreeSync Premium and Premium Pro. If you're coming from a 60Hz screen, these are game-changers when it comes to eliminating motion tearing and improving responsiveness.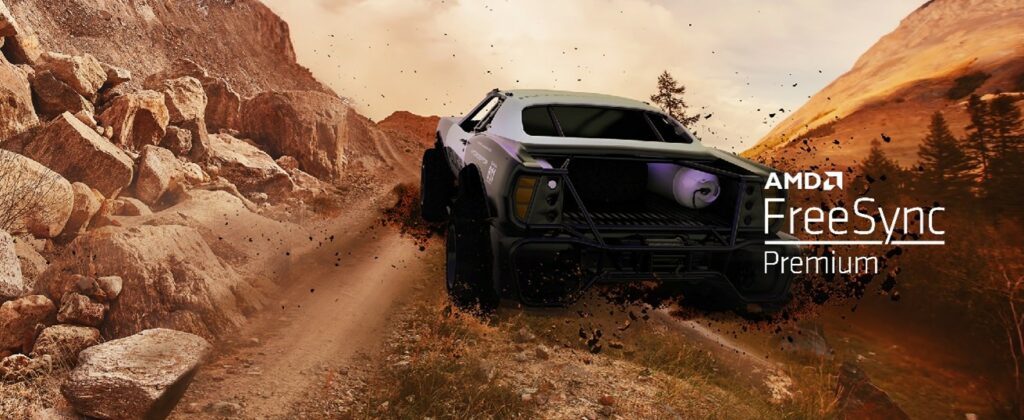 BenQ's renowned treVolo audio team also set to work to design built-in speakers for the MOBIUZ EX3210R and EX3415R, drawing on their winning heritage of custom high-end audio solutions. With dedicated DSP chips to augment audio fidelity, depth, and stereo field imaging, the MOBIUZ monitors render the lush soundscapes of virtual worlds in immersive detail. Engineered for accurate treble, a full-bodied mid-range, and hard-hitting bass, the 2.1 channel speakers also support three different sound presets for FPS games, racing simulators, and sportscasts.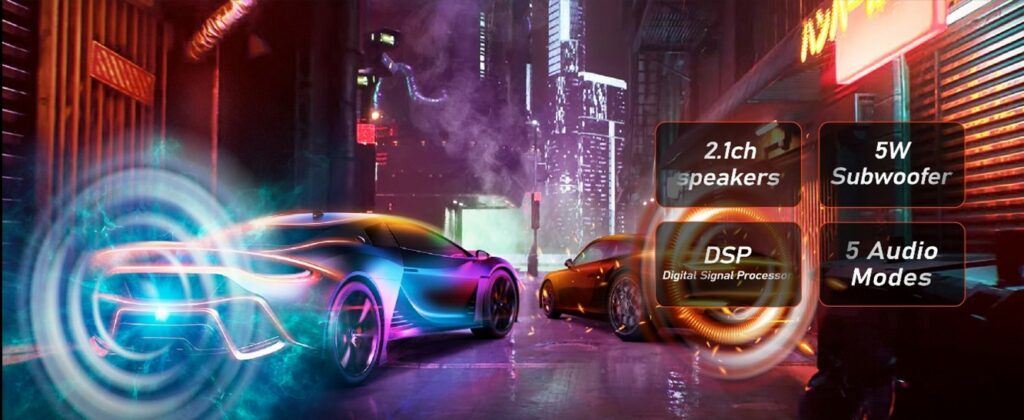 Another standout feature is the newly designed remote control, which lets you switch between windows and adjust game and sound modes even when you're not at your desk. This means no more fumbling with awkward OSD controls, which are often located on the rear of the monitor.
With a sprawling 21:9 ultrawide aspect ratio and a 1900R curvature that envelopes your field of view, the outside world melts away when you play on the MOBIUZ EX3415R. Its crisp 3,440 x 1440-pixel IPS panel delivers excellent viewing angles as well, making it a particularly good fit for racing titles.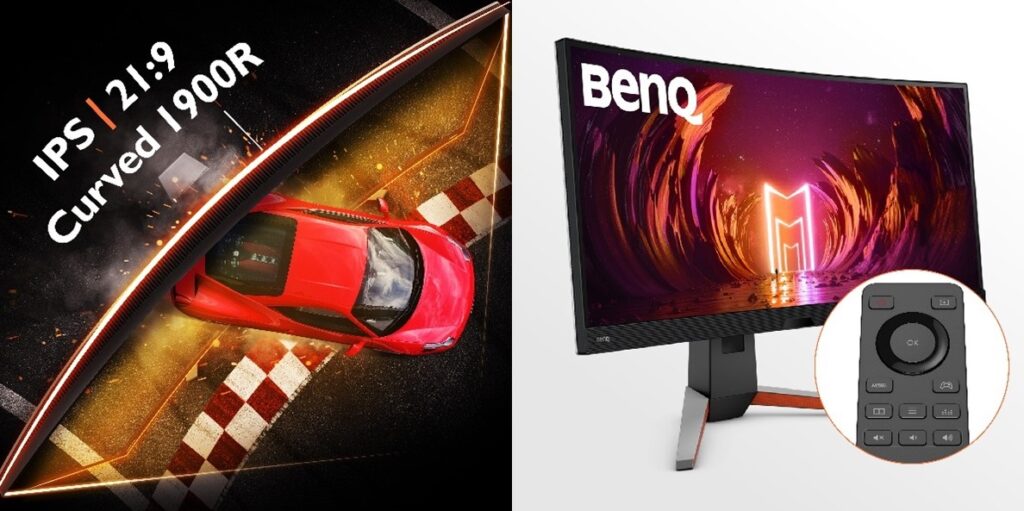 If you're not after the ultrawide experience, there's the MOBIUZ EX3210R, which boasts a 31.5-inch 2,560 x 1440-pixel VA panel. It has a more aggressive 1000R that similarly wraps around you, so you can focus on the action on-screen. The curve on both monitors isn't just for show — it can help to lessen eye strain by reducing the distance of the edges of the screen to your eyes, so they don't have to constantly readjust to focus.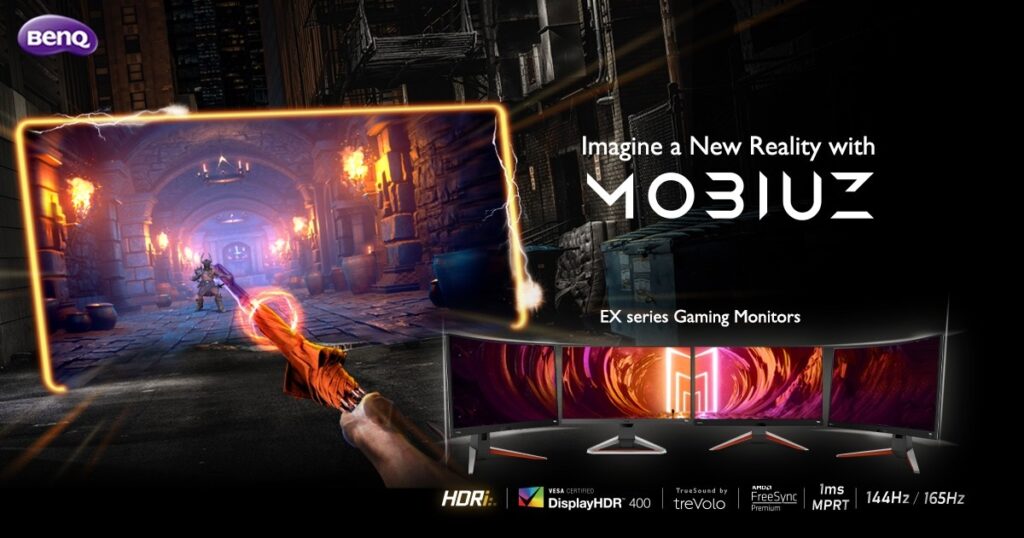 With their clean, modern looks, the MOBIUZ EX3415R and EX3210R are an easy fit for any setup. Whether you've been looking for that extra edge in-game, or are searching for the perfect gift for the gamer in your life, the new MOBIUZ monitors more than deliver.
You can find more information about the entire BenQ MOBIUZ lineup here.
READ MORE: What to look for in an FPS gaming monitor