Atari is serious about making a splash in the holiday gaming market.
The pioneering video game manufacturer has recently been turning heads by scheduling the release of their modernized Atari VCS console in November — the same month that next-gen consoles like Sony's PlayStation 5 and Microsoft Xbox Series X are also launching globally. But not only that, they also plan to roll out their own cryptocurrency, the Atari Token, with the lofty goal of reshaping the global video game economy by becoming the standard digital currency.
Now, Atari has introduced a new product that's sure to catch attention from retro gamers and nostalgia junkies from across the globe.
Enter: The Atari Mini Pong Jr.
The Atari Mini Pong Jr. runs it all the way back to the 1970s, when the table tennis-themed Pong became the first commercially successful video game. The upcoming release shrinks the game into a stylish digital device that measures just 30 cm in length — perfect for some fun and lighthearted play on your tabletop.
---
---
The miniaturized arcade machine features a 7.9-inch digital LCD screen and blasts retro arcade sound effects. It supports two-player local games, but players can also compete against an AI when there's no one else around to take the other dial.
The machine can run on three rechargeable batteries, enabling portable play. But you can also just keep it plugged in using a USB cable and adapter if you're just playing at home.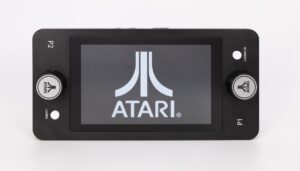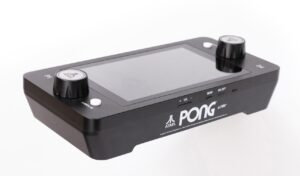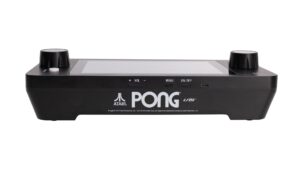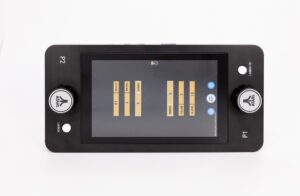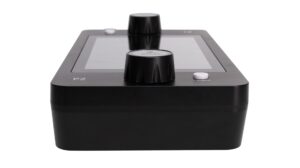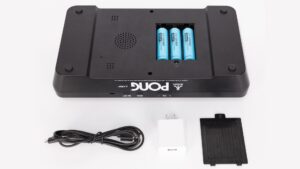 Atari will sell the Mini Pong Jr. machine exclusively through its online storefronts. It will be distributed in China and other markets in Asia by UNIS Technology, Ltd., which is also Atari's partner in designing and manufacturing the device.
Pricing and specific release details have yet to be announced, but Atari confirms that it will be available in time for the holidays.