Overseas travel has basically been put on hold thanks to the COVID-19 pandemic. Numerous flights have been canceled, many attractions we know and love are being closed down, and the government is now requiring documents from anyone who wants to travel for leisure.
Fortunately, many of the world's most beautiful destinations have been faithfully recreated in some of our favorite video games, so you can indulge in some virtual tourism without having to serve a quarantine or breaking any international laws.
Here are five video game stages that actually exist in real life.
---
Genshin Impact's Luhua Pool is actually Huanglong National Park, China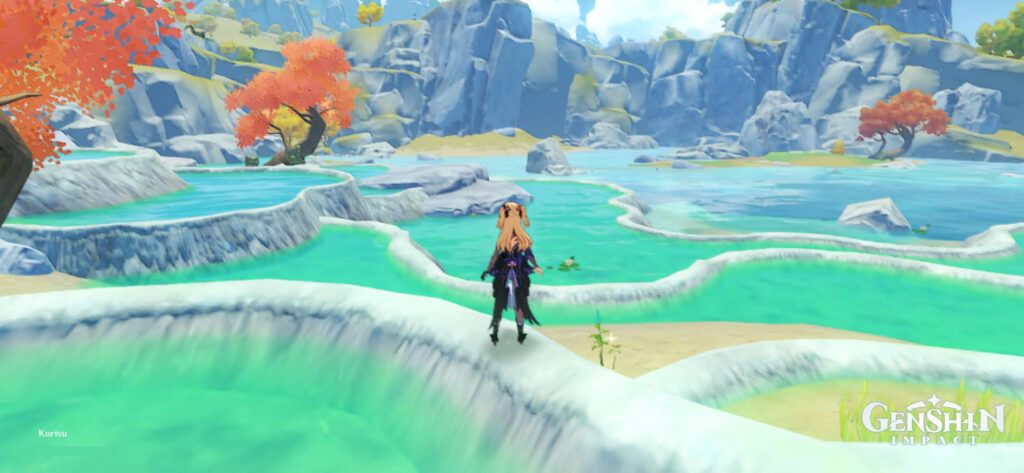 From Monstadt to Liyue, there's no denying that Chinese developer miHoYo has created a beautiful world through adventure role-playing game Genshin Impact. The game lets you in on a mysterious story with lovable characters inside a whole new dimension.
One of the places in the game is actually based on a real-life natural structure.
Genshin Impact's Luhua Pool is inspired by the Huanglong National Park in Sichuan, China. It is a UNESCO World Heritage Site known for its crystal-clear pools formed by calcite deposits.
The game held a collaboration event with the park, showcasing its beauty by incorporating in-game elements like a Statue of the Seven and a Geocolus to some of the attractions inside Huanglong National Park.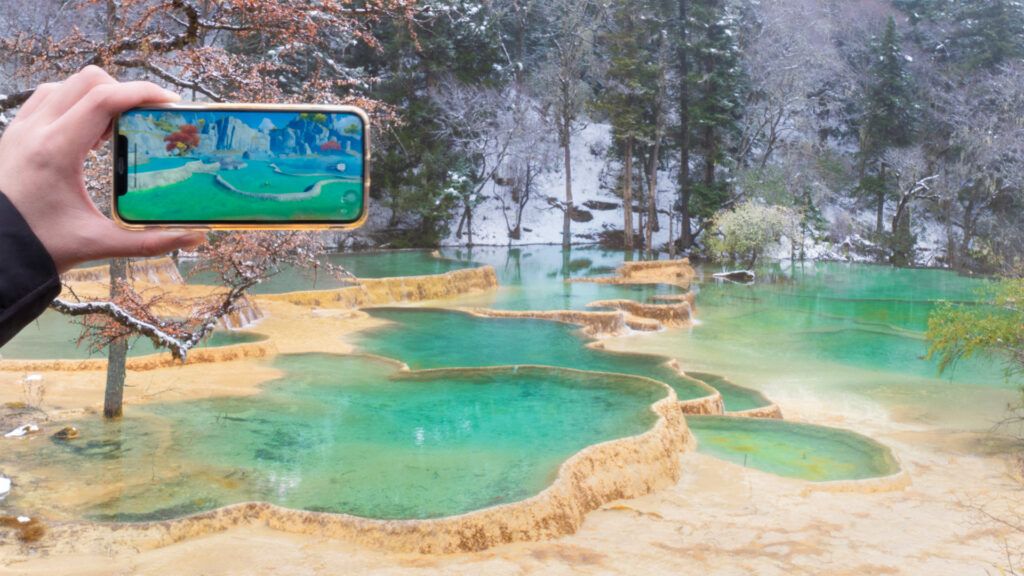 Genshin Impact's Luhua Pool is like a digital version of Huanglong's ponds, only of course with more thrills like the dangers of encountering a group of Hilicurls or maybe unlocking a secret chest somewhere. It is located near the Cuijue Slope and can be accessed by teleporting to the nearest Waypoint and gliding towards it.
---
Tekken 7's Cave of Enlightenment is actually Phraya Nakhon Cave, Thailand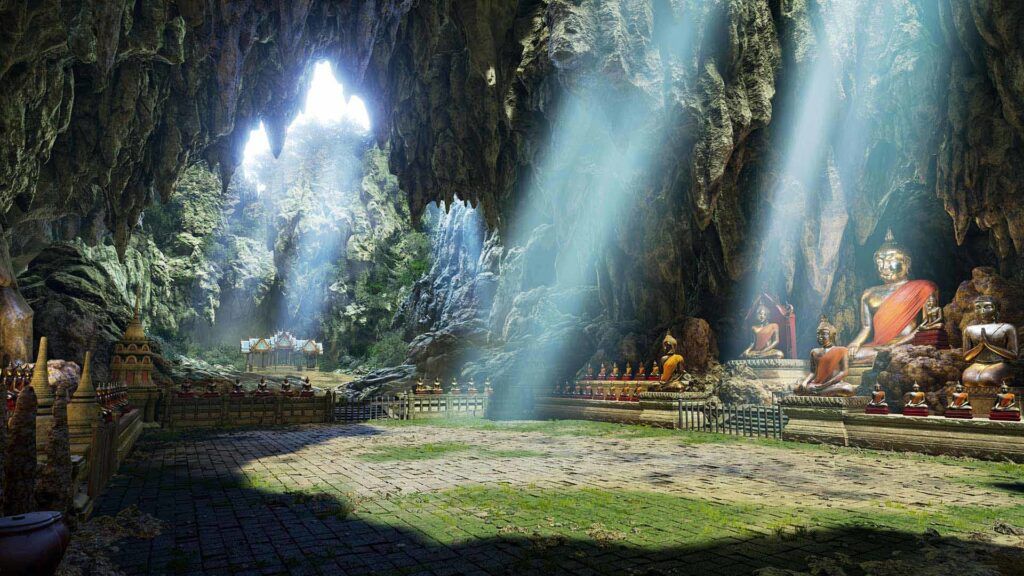 Subscribers of Tekken 7's Season Pass 3 may already be familiar with the Cave of Enlightenment, a fitting stage for one of the fighting game's latest characters, Fahkumram. Together with this stage, the insanely buffed Muay Thai fighter Fahkumram represents the rich culture of Thailand, often called the land of smiles.
The cave in-game is a reference to the Phraya Nakhon Cave in real life. It is located in the district of Sam Roi Yot, a three-hour drive from the capital city. Getting to the cave's location involves a boat ride and a long hike but once you get inside, you'll realize that all the fuss is actually worth it.
The cave holds an isolated temple, highlighting the golden Kuha Kharuehat pavilion sitting on top of a small hill, with natural sunlight from the cave's opening serving as its own spotlight.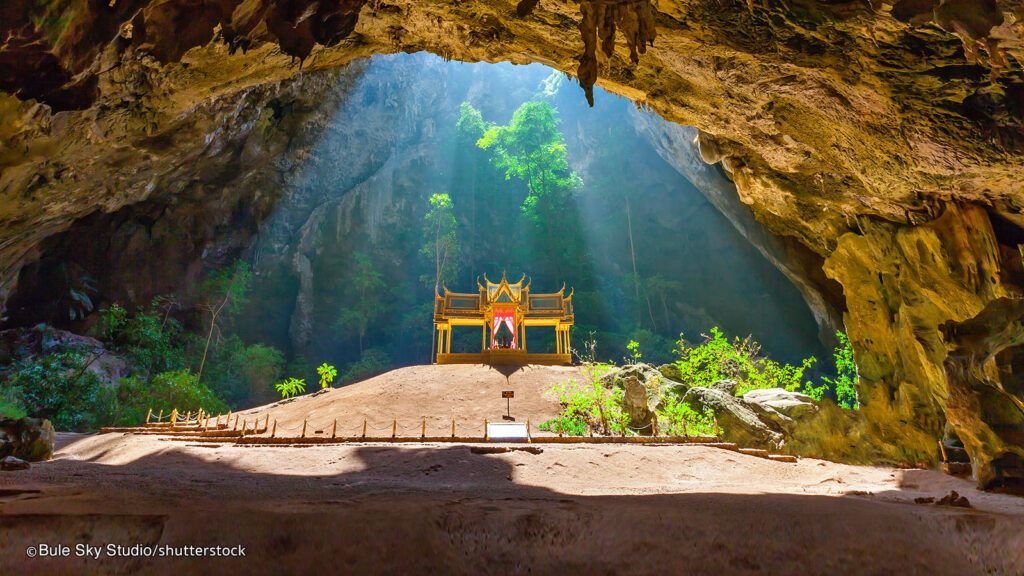 This place of worship has been recreated inside Tekken 7, featuring more elements that showcase the Thai's reverence to Buddhism.
---
Overwatch's Ilios is actually Santorini, Greece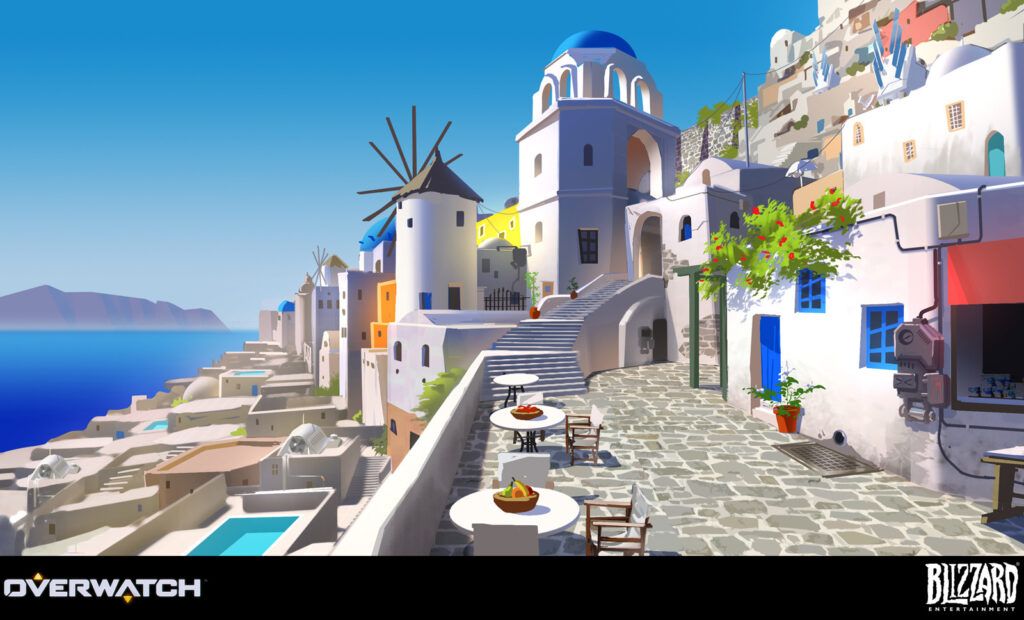 "Now arriving at Ilios."
Clear skies, sapphire-blue waters, and those iconic blue roofs — these are the things that immediately come to our minds at the mention of Overwatch's Ilios map. It's a marvelous location, based on the beautiful island of Santorini in Greece.
Santorini is situated in the southern Aegean sea, a piece of paradise open to anyone who seeks peace and comfort in little towns overlooking the sea. This island in Greece offers the best views and stunning sunsets by the ocean. It attracts about two million tourists every year, immersing their selves in activities such as scenic hikes, cruises, and mini photoshoots featuring Santorini's iconic blue and white hues.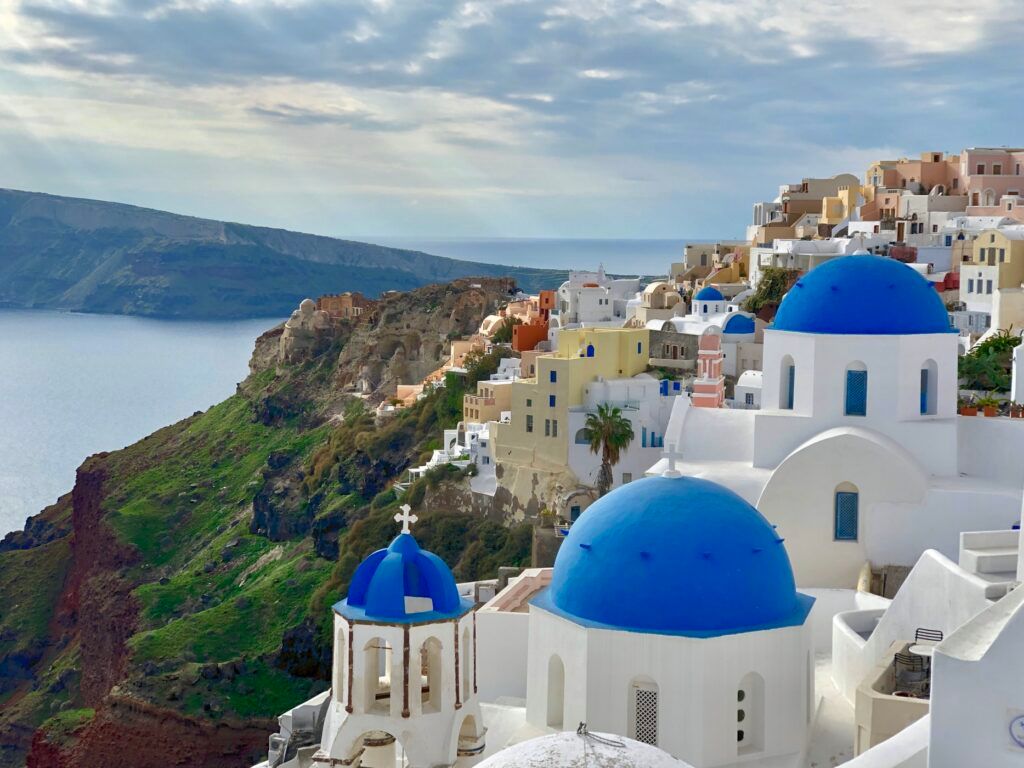 So why include Santorini inside a video game? Since Overwatch is set on Earth, the developers decided to pick out cool and fun vacation spots and use them as inspirations for the game's stages and locations.
"So we start really with this concept of, you know, visit places that people have always wanted to go to and might not ever have the opportunity to go to in their lifetime," explained Overwatch lead designer Jeff Kaplan. "If you're gonna spend hundreds or thousands of hours there, make it somewhere you want to be, not somewhere you're oppressed by."
---
---
Breath of the Wild's Lover's Pond is actually Lough Ouler, Ireland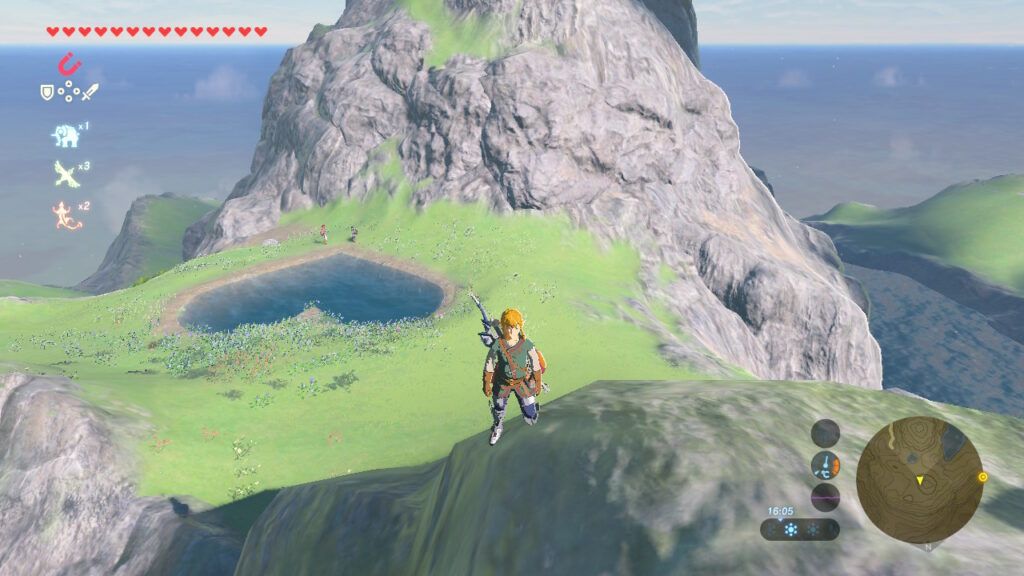 Similar to Genshin Impact, The Legend of Zelda: Breath of the Wild (BotW) also holds a marvelous world meant for exploration. It stars Nintendo's heroic characters Link and Zelda, and their quest to defeat the game's ultimate boss, Calamity Ganon.
There's an extremely popular spot for single NPCs and young couples inside the game known as Lover's Pond. It is a small, heart-shaped pond located on top of a mountain.
"It is said that one can find their true love by venturing there, so it has many visitors," according to Creating A Champion, BotW's official book.
BotW's Lover's Pond is actually based on a real naturally-formed heart-shaped lake called Lough Ouler in Ireland.
It is a 2-hour hike up from Turlough Hill car park to the summit of Tonlegee Mountai but it's worth the climb because on top awaits a massive, deep blue lake that reflects the heavens if you go on a clear, sunny day.
Go here if you want to smell the fresh mountain air, propose to your special someone, or even just contemplate your single life.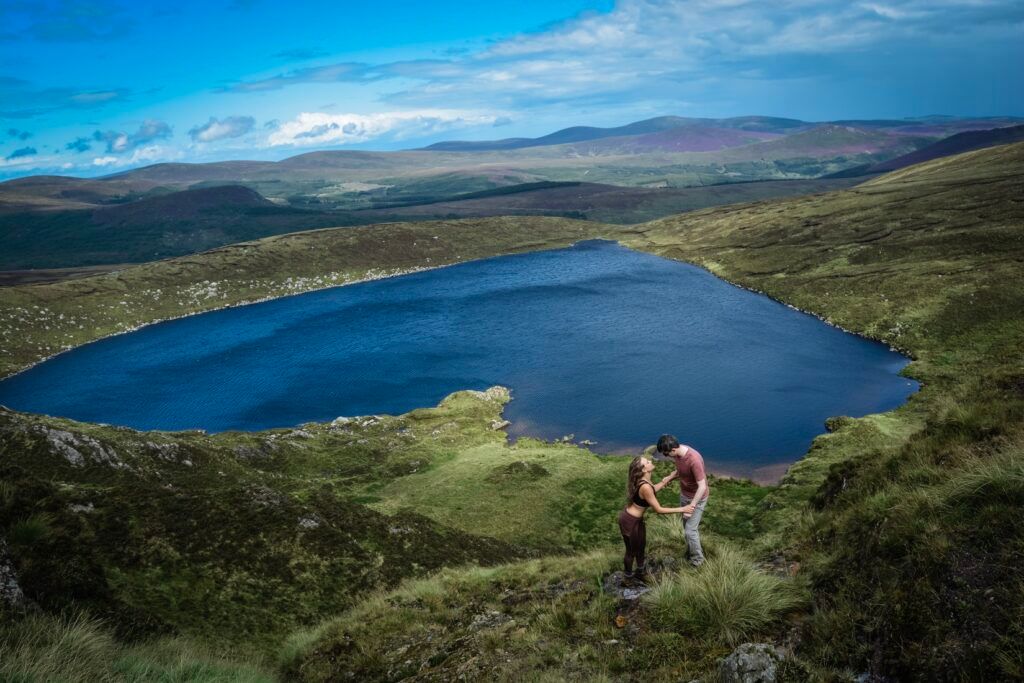 In-game, you can visit BotW's Lover's Pond when you're around the Farron Grasslands. Just climb the Tuft Mountain and when you get to the top, you'll immediately see the pond surrounded by some Hearty Radishes. Who knows, you might even meet a Gerudo traveler and her Voe lover.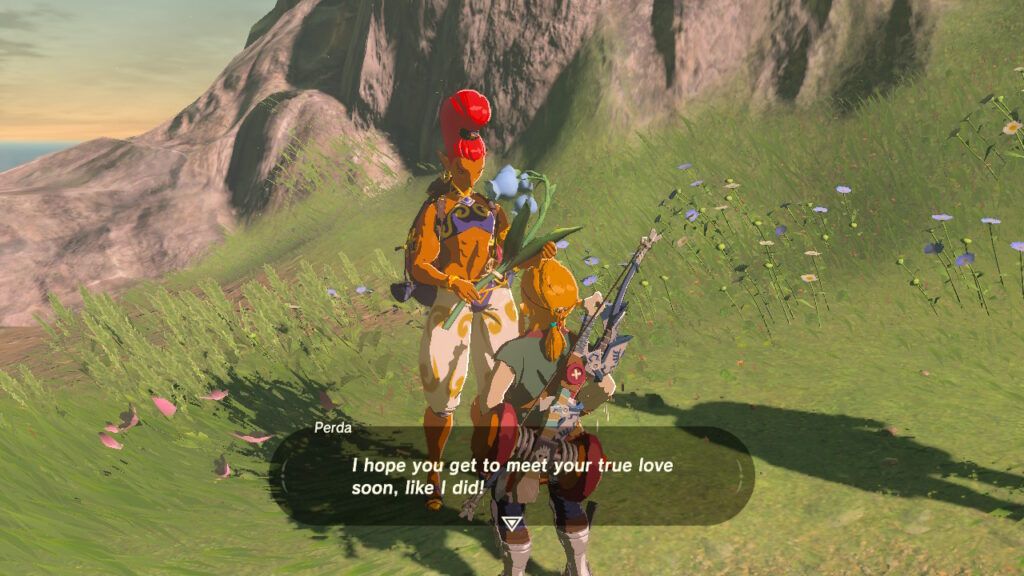 ---
Street Fighter's Suzaku Castle (Ryu's Stage) is actually Matsue Castle, Japan

Suzaku Castle is one of the most iconic stages in video game history, first appearing as Ryu's stage in Street Fighter II, and most recently returning in Street Fighter V.
The rooftop of the castle is a very scenic stage made more picturesque with the sun setting down while it slowly covers everything in a warm, orange shade.
Regardless of the time of day, the background always shows a feudal castle from afar, closely resembling Matsue Castle located at the Shimane Prefecture in Japan.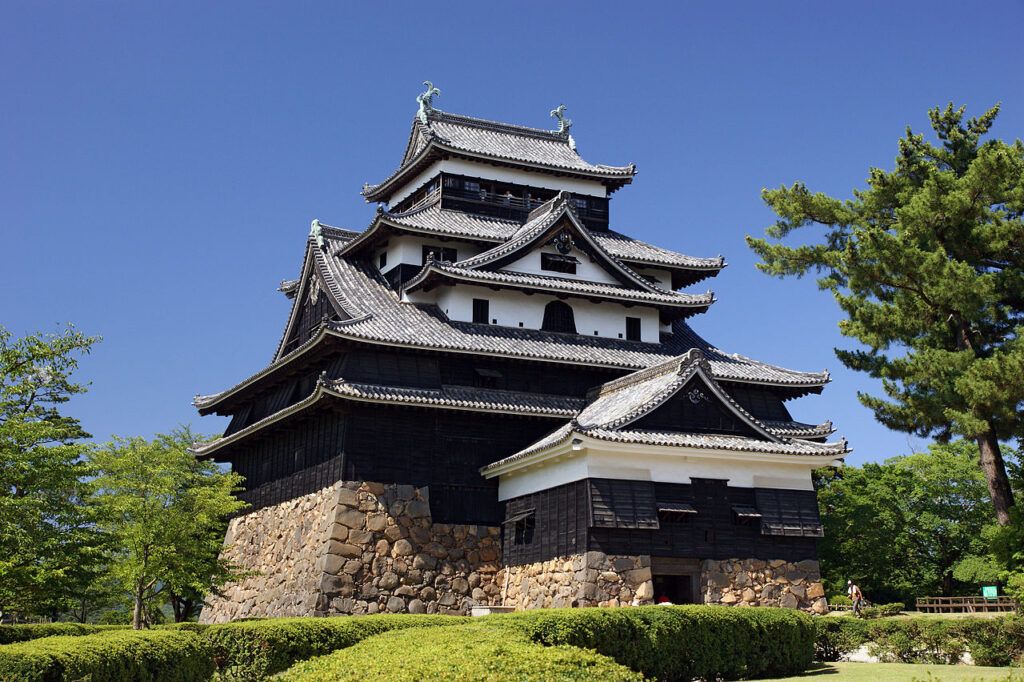 Matsue Castle is one of the few castles left standing in Japan in its original form (and is not a modern concrete reconstruction). It has survived ferocious fires, destructive earthquakes, and even the anti-feudal demolitions of the Meiji era according to japan-guide. Admission to the Matsue castle costs US$4.50 (JP¥470) which you can use to tour the historical castle grounds.
READ MORE: The seven best places in Japan for fighting game enthusiasts