A new item has appeared in Fortnite's news section called the "Storm Flip".
The accompanying picture shows a black bottle filled to the brim with lightning along with the caption: "Unleash the storm or tame it. The choice is yours!"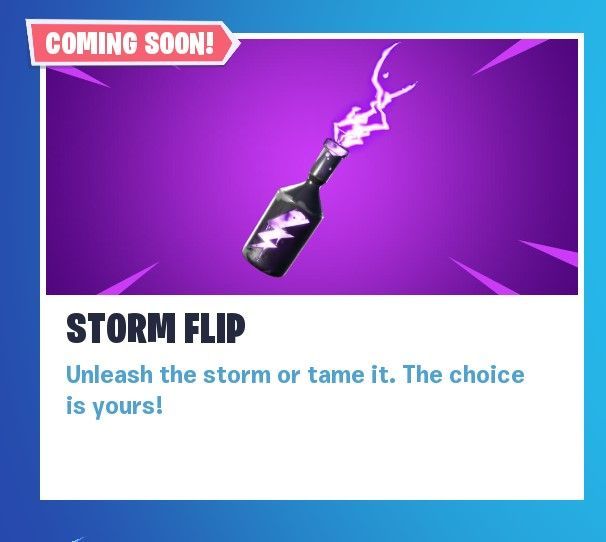 Nothing else is known about the item, and this is the first time the Storm Flip has been seen anywhere in the game's data files, which is unusual, as dataminers usually know everything about an item long before it's publically announced.
Based on the caption, our best guess is that the Storm Flip will be some kind of dual-purpose item that can be used for either defensive or offensive purposes. For the defensive mechanic, it could be a buff that could render you immune to The Storm for a few seconds, and for offensive, it could be a throwable that creates a mini-Storm wherever it lands.
Alternatively, it could have something to do with the Storm Surge mechanic. Could the Storm Flip give players the chance to activate Storm Surge at will on targeted enemies?
Epic hasn't announced a release date yet, but the Storm Flip will most likely go live with Fortnite's v9.20 patch update, which is expected sometime this week.
READ MORE: Banned cheaters return to qualify for the Fortnite World Cup