Season 2 of Fortnite Chapter 2 is finally here, bringing with it a new battle pass that lets players rack up skins unique to its season.
With Season 2's "secret agent" theme, players can expect some cool new skins to don on the island.
Players will get two skins, Agent Peely and Maya, upon purchasing the battle pass right off the bat. Agent Peely is just fan-favorite Fortnite character, Peely, donning a sleek James Bond tux, while Maya is arguably the game's most unique skin due to its special customization features.
Players can complete weekly Maya challenges to unlock more customization options for her skin, and Epic boasts that there are 3.8 million possible customizations so that no two Maya skins will be the same. Every customization option a player makes will be permanent, however.
Getting your battle pass to tier 25 unlocks the Brutus skin, tier 40 unlocks TNTina, and tier 60 gives players arguably the best skin of the bunch: the aptly-named muscular cat-man Meowscles. Skye at Tier 80 will be the last skin players get before the Season 2 battle pass' special skin.
Players who reach tier 100 can unlock the Midas skin, who appears as the crew's head honcho with a golden touch befitting his name.
Here are all the skins you can get from the battle pass in their default style (From left to right: Agent Peely, Maya, Brutus, Midas, TNTina, Meowscles, and Skye):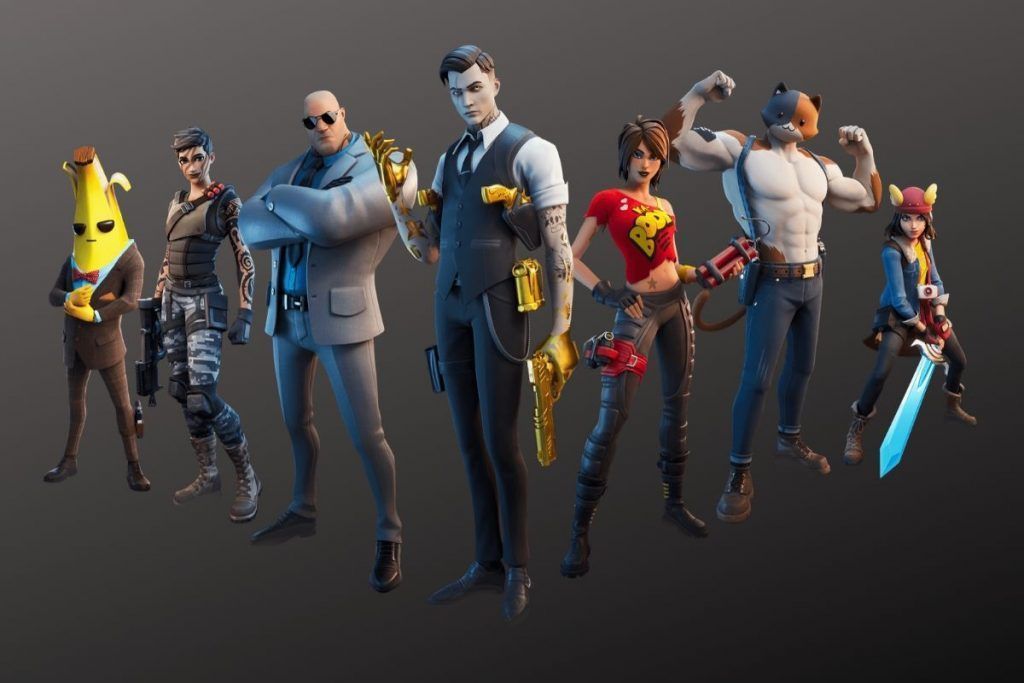 ---
---
Players will get the option to choose between two variants — which represent the two warring secret agencies in this season's lore — for their skins as they unlock more tiers in their battle pass. Choose wisely when picking a side, as your choice will be permanent.
The first variant is called "Ghost", which gives the skins a sleeker, white-themed appearance: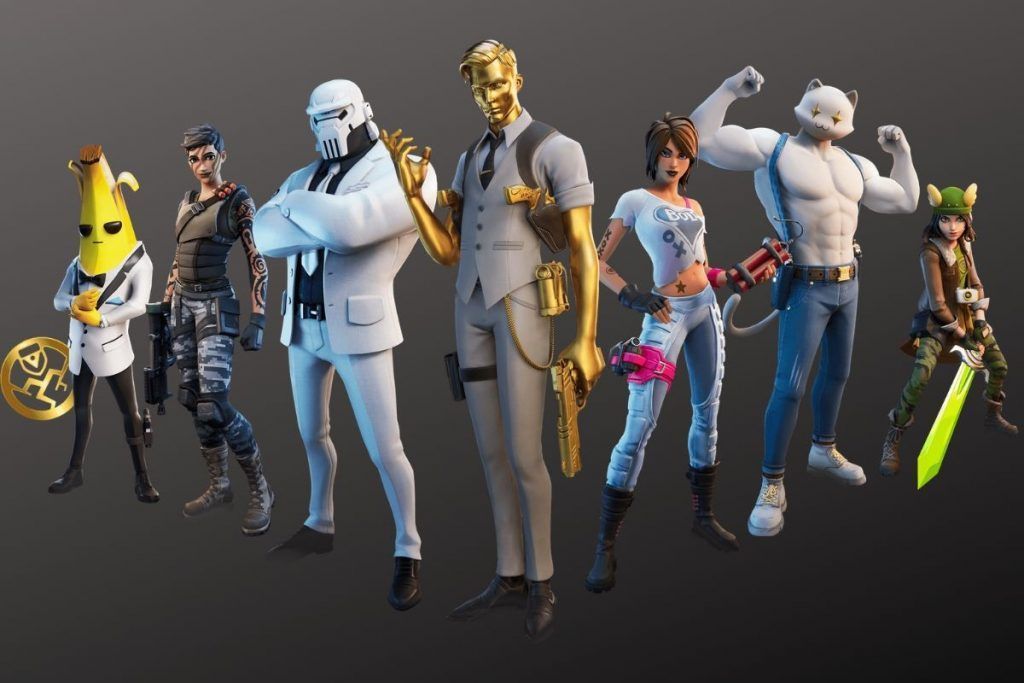 The second variant is called "Shadow", which predictably sports a darker, more-sinister theme: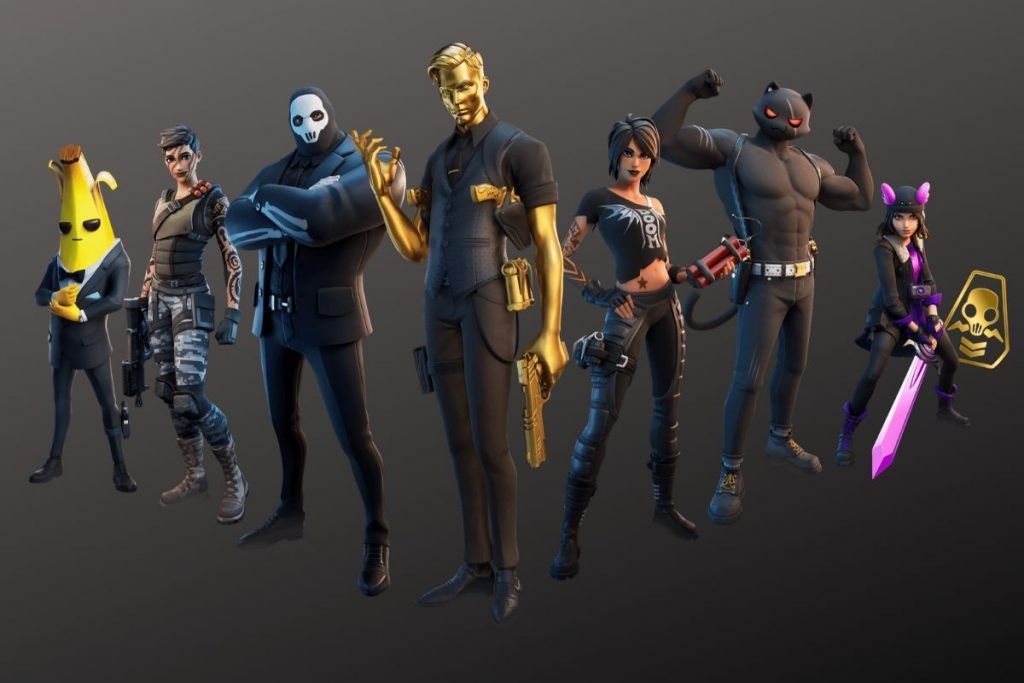 Some of the skins in this season's battle pass also have special features unique to each one. For example, Meowscles has a built-in "Pump Pose" emote that lets him flex on everyone else, while Midas has a "Midas Touch" ability that turns the weapons and vehicles he uses to gold throughout the duration of a match.
Aside from a plethora of new skins, the battle pass also grants its owners new gun wraps, pickaxes, backpacks, and other rewards.
You can get the Fortnite Chapter 2 Season 2 battle pass for 950 V-Bucks in the in-game store, with a version that automatically unlocks the first 25 tiers also available for 2,800 V-Bucks. Players can earn as much as 1,500 V-Bucks back just by playing with the new battle pass equipped as well.
READ MORE: Fortnite's new Love and War Search and Destroy limited time mode is basically CS:GO