Raise a chug jug to avenge the fallen.
Fortnite has released yet another teaser for the Avengers collaboration and it seems that Fortnite developer Epic's vision for this second partnership with Marvel will feature a lot more goodies for players.

Set for a release on April 25, the #FortniteXAvengers event will be playable a day before the premiere of the long-awaited sequel to Marvel's Avengers: Infinity War. The developer had earlier dropped hints, such as teaming up with actor Robert Downey Jr., leading to speculation of Iron Man making an ingame debut.

The picture highlights two icons from each world: the vibranium shield of Captain America and the character skin of Brite Bomber, one of the main characters of Fortnite lore in Season 5.
The team up could mean a lot of things in terms of gameplay — it's possible Epic will add Avengers-themed cosmetics that players can purchase, and seeing that Epic has already released a few superhero-themed skins such as Venturion, the idea of you and your squad-mates being fully decked out in Avengers gear may not seem so far-fetched.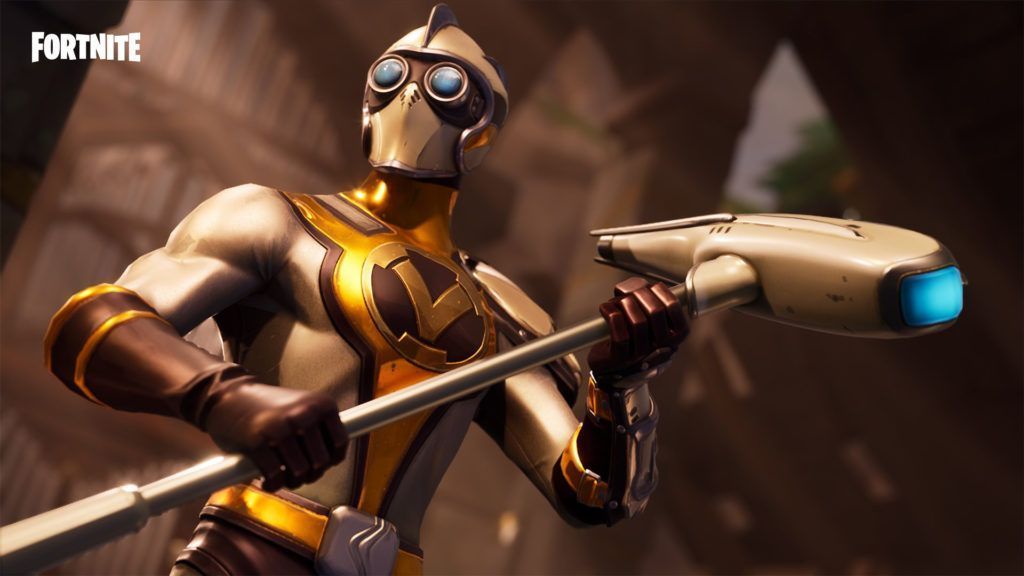 The teaser could also hint of a new weapon that will be usable alongside the previously revealed Infinity Gauntlet, possibly adding a new "Endgame" mode.
Be sure to check back on April 25 for the latest details on just what Epic has in store for Fortnite and Marvel fans.