Yesterday was the start of the Epicenter Major, the last Dota Pro Circuit event of the year before the International 2019 and we saw two of the top teams battle it out in the group stages.
The best team in North America, Evil Geniuses, went up against the newly revamped Team Liquid squad with Aliwi "w33" Omar as their mid-laner.
EG looked in top form during game one. Gustav "s4" Magnusson was able to cliff Amer "Miracle" al-Barkawi's Gyrocopter with a properly timed Vacuum.

EG had great team rotations as well. They were able to isolate Liquid's Io, making team fights much easier to win. Syed "Sumail" Hassan had an amazing performance on his Morphling, dishing out way more damage than what Liquid could handle.
Liquid picked the same core heroes in game two, but this time it proved successful. They had no trouble taking down EG, who had made some questionable decisions of their own.
During the final game of the series, we were able to see just how good the new w33 and Miracle tandem can be. Because both players are two of the best middle-laners in the world, they were able to run an Ember Spirit and Windranger line-up that just dove down enemy towers.
With a timely Storm Spirit kill, Liquid decided to dive in the Dire base at the 30-minute mark to finish off the series.
With wins over Gambit Esports and Evil Geniuses, Team Liquid now sits on top of Group B and moves them up to the upper-bracket of the playoff stages.
EG on the other hand, lost to Gambit Esports in an upset, after their series to Team Liquid which drops them down to the lower-bracket.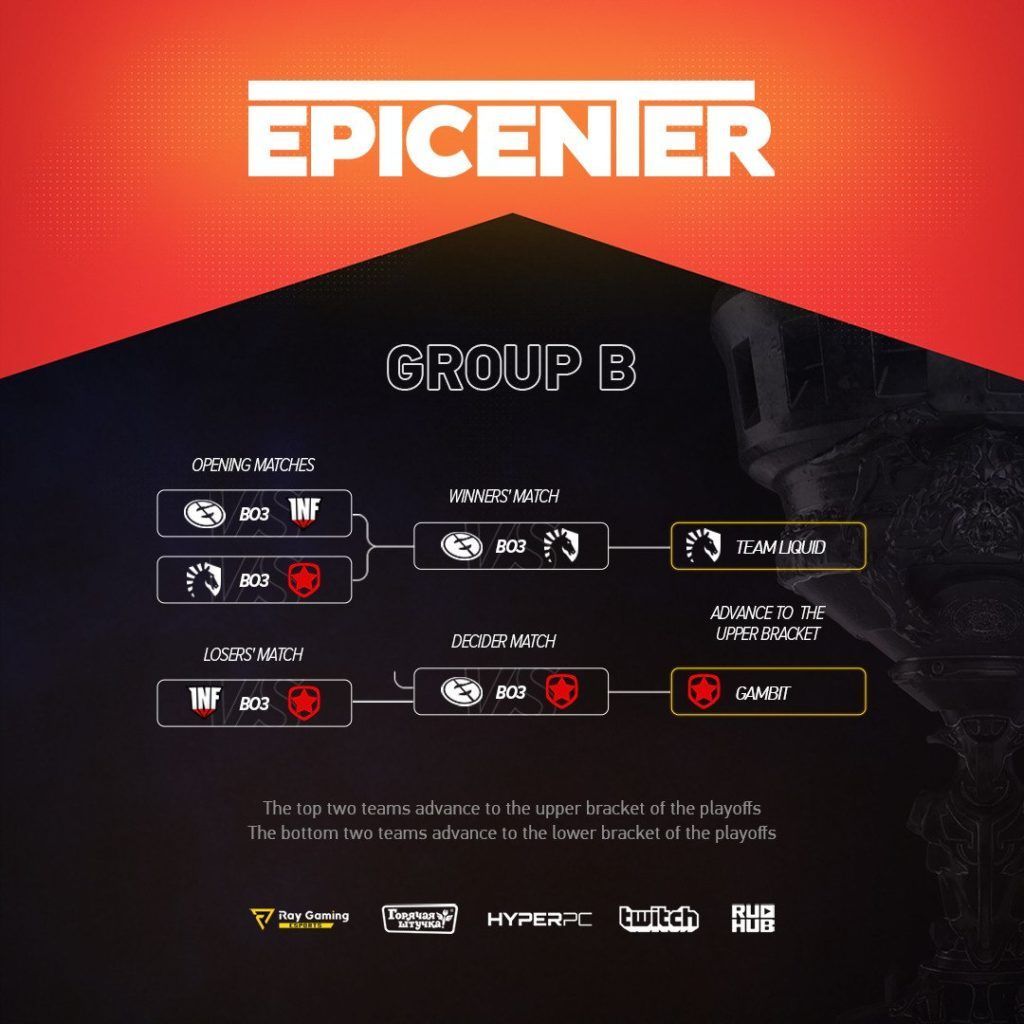 READ ALSO: Chaos Esports Club scores Matumbaman in Liquid swap