(This article was updated on October 5, 2021)
OG has reported that Ceb will be playing in The International 10 after recovering from his injury.
---
Reigning two-time back-to-back TI champions OG announced that they are uncertain whether their offlaner Sébastien "Ceb" Debs will be able to play at The International 10.
With Ceb still recovering, the team called upon Michael "Micke" Vu from Team Liquid to join as their official stand-in for TI10.
OG Ceb underwent emergency eye surgery before TI10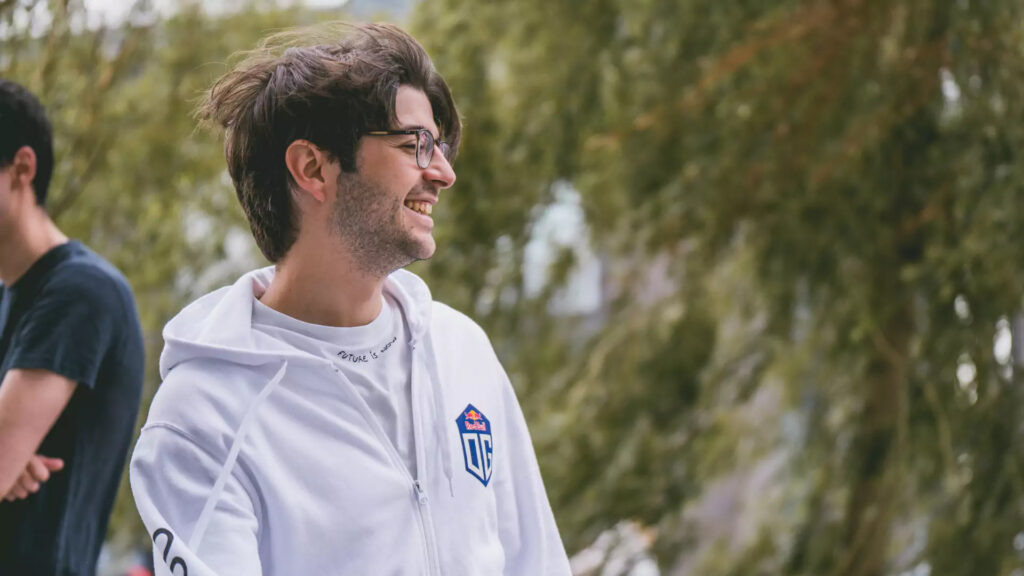 According to OG's medical update post, Ceb was diagnosed with an eye condition that could permanently endanger his eye and required emergency surgery.
"He underwent surgery the following day surrounded by his loved ones. The procedure thankfully went smoothly, and Ceb is resting and recovering," shared the team.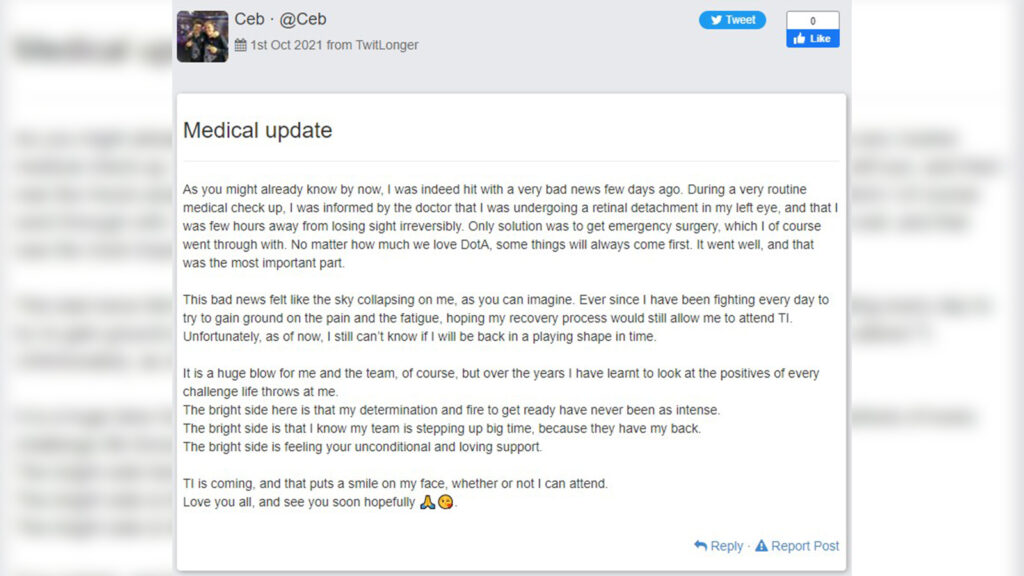 The two-time TI champion shared that during a routine medical check-up, his doctor informed him that he had a retinal detachment in his left eye, and that he was a few hours away from losing sight irreversibly.
"This bad news felt like the sky collapsing on me, as you can imagine," explained Ceb. "Ever since, I have been fighting every day to try to gain ground on the pain and the fatigue, hoping my recovery process would still allow me to attend TI."
The team is still unsure whether their primary offlaner will be fully recovered in time for TI10, which is only a few days away.
---
---
Team Liquid's Micke will be OG's official stand-in for TI10
Micke immediately joined OG's boot camp in Portugal the next day and started practicing with the team. The reigning TI championship team was also thankful to Team Liquid and Valve for allowing Micke to stand in for the team on such short notice.
OG's Dota 2 team for TI10
Sumail "SumaiL" Hassan
Topias "Topson" Taavitsainen
Sébastien "Ceb" Debs (Recovering)
Martin "Saksa" Sazdov
Johan "N0tail" Sundstein (Captain)
Michael "Micke" Vu (Stand-in)
Mikhail "Misha" Agatov (Head Coach)
OG will be defending the Aegis of the Immortal at TI10 which is scheduled to take place from October 7 to 17.
READ MORE: Team Aster's co-founder confirms all players and crew are COVID-19 positive