Looking for help on the ONE Esports Fantasy TI10 Challenge? Or simply want to know what revered Dota statsman, Ben "Noxville" Steenhuisen, thinks of your favorite team's chances at The International? Here's his official TI10 Teams Tier List.
---
Since the ONE Esports Fantasy Challenge is almost entirely about predicting team placement, this tier list could help you work your way through the decision paralysis that always comes with tough choices. These are just broad guidelines, making differential picks could be what secures you victory and US$500 worth of Steam vouchers!
Full TI10 Teams Tier List

S-Tier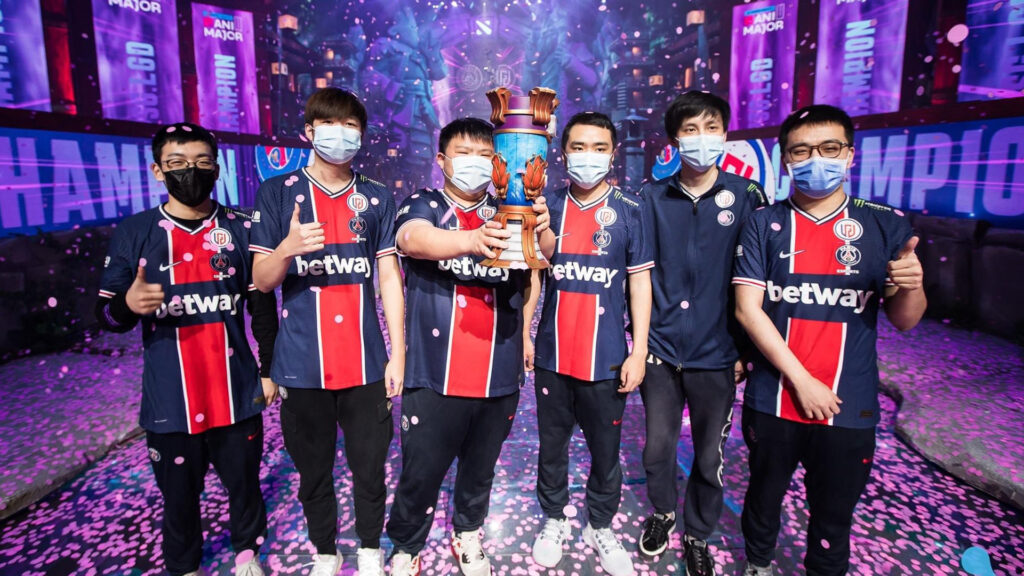 Three teams are indubitably clear favorites for the event: PSG.LGD, Evil Geniuses, and Team Secret.
Ordering them further is tricky – if you believe that Secret took their foot off the gas after effectively qualifying for TI then you might be inclined to move them up a bit in your ranks, EG has been consistently good but have only played DPC events. LGD has been consistently good, and has played in more third party events (doing well despite not having their mid laner available).
A-Tier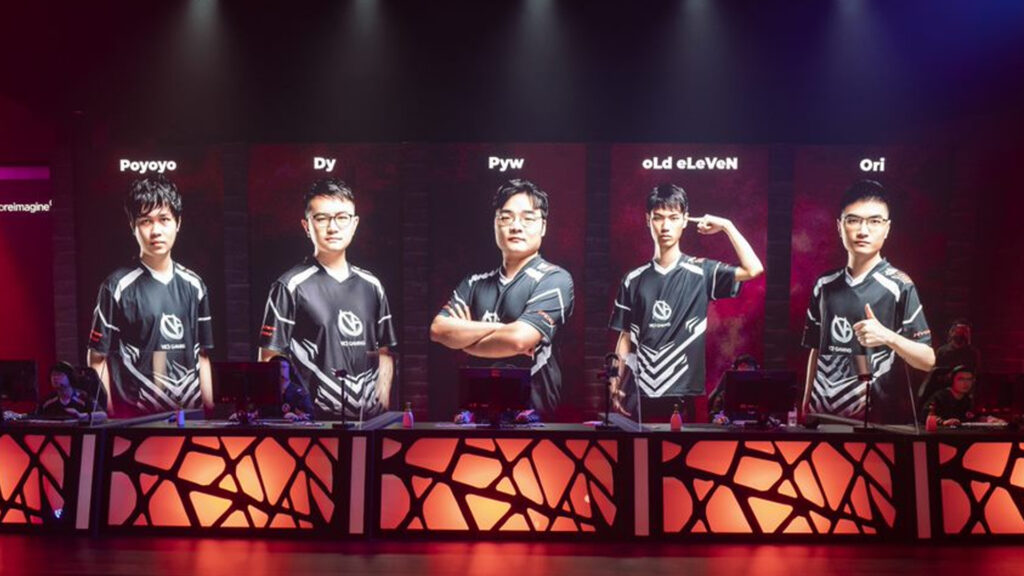 First up are the other Chinese teams, starting with Vici Gaming. They came 7/8th at the ONE Esports Singapore Major, 4th at the WePlay AniMajor, and a variety of local top three finishes along the way. If I had to pick one team to move up to S-Tier, it'd be them.
Team Aster excelled in Chinese competitions but fell flat at both Majors (6-15 aggregate game record). If their preparation has been effective against a more international range of opponents they could be scary. They've recently been hit with COVID but not much news has come out on how severe that's been for them – if I had to move one team down to B-Tier, it'd be them.
Team Elephant are a team that entered the DPC as the most hyped team, but soon faded away. I believe they're still a dark horse and their clinical performance in the Regional Qualifiers gave us a brief glimpse of their potential. They're a team that has likely been kept down simply because of how strong their region is.
Invictus Gaming won the ONE Esports Singapore Major but haven't been able to replicate that level of performance since — coming 15th in the second Major. Like the Team Secret conspiracy theory, this could be a case of them taking their foot off the gas after securing a TI invite. They're still a solid squad and have shown they can beat the best — that skill doesn't disappear overnight.
There are two non-Chinese teams left in this category. Virtus.Pro seems to be the polarizing pick for many analysts — they are a young team who are not afraid to play exciting and risky Dota. Their overall results for Majors were not great but they lost to three excellent teams (Nigma, Vici Gaming, LGD). The only upset in my opinion was their loss to Thunder Predator.
I'm slightly pessimistic about T1 simply because I believe their results have heavily been impacted by luck. The first Major they were missing their captain Kuku, the second Major saw them win two series (Aster and Quincy) and they're suddenly third. In some ways, them taking games off PSG.LGD and EG in their playoff losses was more significant than their series wins.
B-Tier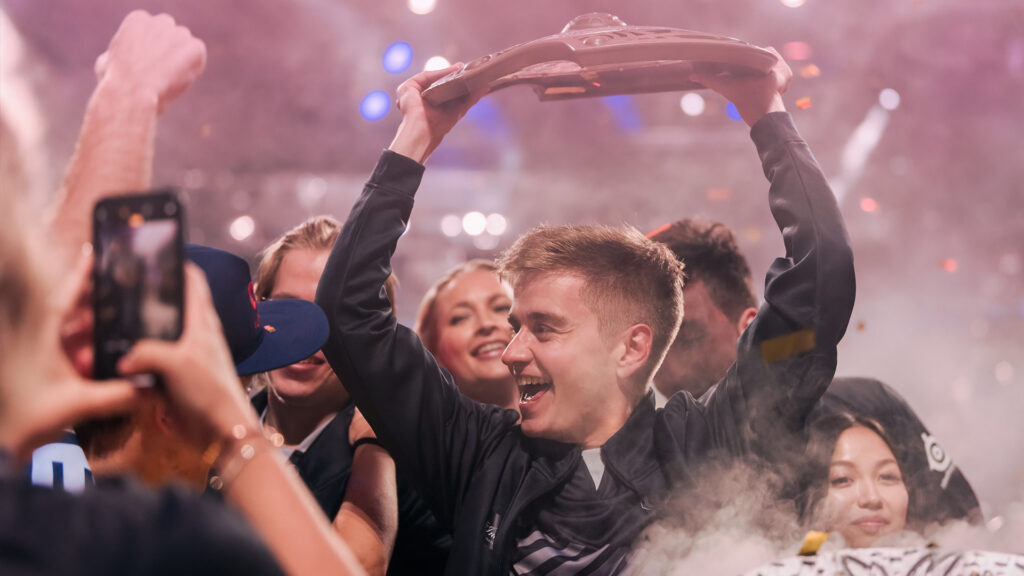 If not for their sudden devastating medical news on Ceb, OG would be in the A-Tier. From an outsider's perspective, his leadership and motivation seems critical to their team identity and success. With him still very likely there in a coaching role (if not a playing role for part of the event), this ordeal has certainly hampered their TI preparation.
The beastcoast squad came top 8 at TI9 (as part of Infamous) but have been relatively quiet in the last year. COVID prevented their attendance at the Singapore Major, and the AniMajor didn't go well as they crashed out of Groups (3-11 in games). Their prior success at TI is really the only reason they're not one tier lower in this report — however, LAN experience (especially TI experience) is invaluable.
Quincy Crew and Undying both have something to prove in terms of North America's Dota 2 depth beyond EG. Undying haven't made it to a single LAN event, and Quincy's top 6 at the AniMajor came off the back of a fortuitous Playoff Bracket draw. That said, both of these teams have been trending upwards over the season in terms of performance, and beating EG is no mean feat. I'm more optimistic about Quincy — they're a squad that has been together for a relatively long time and certainly have all of the out-of-game qualities that TI demands.
Team Spirit made the top 8 at the AniMajor, but only by the skin of their teeth – a tiebreaker vs Liquid to make it out of groups, followed by a win over Alliance in the Lower Bracket. They did take games off LGD, TNC, EG, and Vici in the groups, however, so perhaps they could exceed expectations.
C-Tier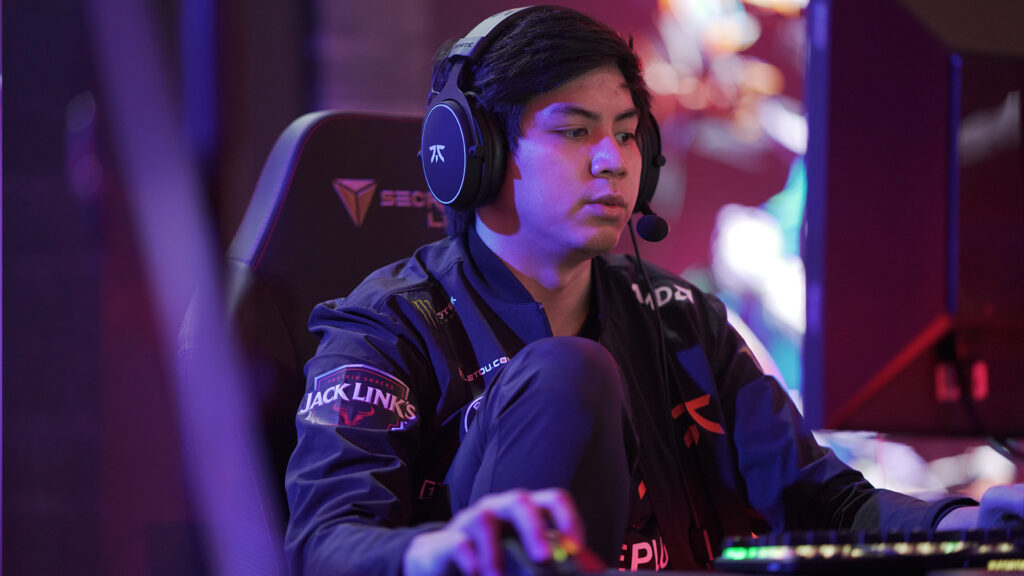 There are four teams I have in C-Tier – Alliance, Fnatic, SG Esports, and Thunder Predator.
Alliance were regionally great but failed to perform at the Majors. In Singapore they came last in the Group Stage and were eliminated (4-10). At the AniMajor they were seeded straight into the Winner's Bracket where they were unfortunate to be paired vs PSG.LGD. Their loss to Team Spirit sent them home.
Thunder Predator had a brilliant run at the Singapore Major. They were ahead of the curve on many heroes, and their playstyle was that of a non-stop freight train — that is until Team Secret worked them out and contained them. Since Singapore, they've just not really impressed
Fnatic only made it to one Major where they lost to OB.Neon (playing with a stand-in). They qualified over TNC, who I feel would've fared better against an international set of competitors. They didn't come last at the OGA Dota Pit Invitational, but their performance did nothing to change my opinion of them.
SG unexpectedly qualified via regional qualifiers, but their performance both before and after that has been all over the place.
---
Tiebreaker advice for the TI Challenge
The ONE Esports TI10 Fantasy Challenge includes a tricky set of tiebreaker questions:
Tiebreaker 1: How many kills will the Champion Team score in the Grand Finals Series? 
Tiebreaker 2: How many matches will be played in the Grand Finals Series? 
So far this patch there's been an average of 52.36 kills per game. TI games are historically a bit closer than the patch average, so let's take this down to 50. Looking at TI8 and TI9, the winning team had ~1.85x the number of kills of the loser.
If you think the score will be 3:0, a reasonable guess would be 97 kills, if you think a 3:1 scoreline then 115 kills, and if you think it'll go to the full 5-game series then the winners should have around 133 kills. This is, of course, if you think the finals will be normal!
Hungry for more Dota 2? Check out the Heroes of the Game documentary presented by foodpanda.
READ MORE: Black^'s official TI10 Power Rankings