In life, we often have tough decisions to make. Dota 2 professional player Natthaphon "Masaros" Ouanphakdee of Motivate.Trust Gaming grew up in comfort provided by his family. The Thai pro player's family owned a gas station business that was pulling in plenty of income each year. Masaros could have followed in their footsteps and helped grow the business, living a life of minimal hardship. Instead, he decided to begin a career in esports.
Through his hard work and dedication, he was able to climb the ranks. Now, he's part of the best Dota 2 team in Thailand.
---
How it all started
Like many people, Masaros started playing Dota with his friends while he was in high school. The game's elements and details greatly piqued his interest.
"During high school, it was during Dota 1 that I played with my friends and seniors. I started playing just Axe and Sven — two Strength heroes in Dota 1," recalled Masaros. "I had fun because of the team play. Everyone in the team was important and we were united as a team."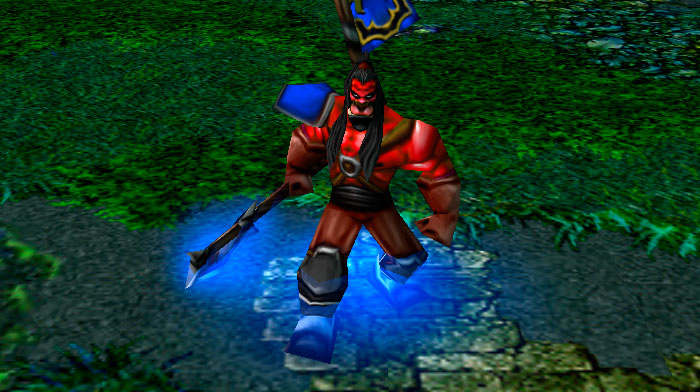 As Masaros continued to explore the game, he changed his approach. It was no longer simply fun, but educational as well. He took greater care in hero, item, and map analysis, looking to help his team win games.
Masaros' new mindset led him down a competitive path, as he participated in his first Dota tournament at the university level. Masaros attended Thammasat University where he studied at the Faculty of Economics. During this time, there was a Dota 2 University Championship (DUC) tournament, and it served as the starting point of Masaros' esports career.
"It took me a while to get into a real tournament. I initially just played Dota for fun," said Masaro, "Then, I went to college and started playing Dota 2. This was also the time when I started watching more Dota 2 events. At this time, I didn't know how all teams around the world were so focused on making it into The International. I became interested in how everyone was racing after this one tournament. I wanted to try it out for myself."
---
A big decision
"After my second year playing Dota 2," reminisced Masaros, "I looked at how I'd be able to make it through the qualifiers. At the time, I realized why our opponents were so good. They played with a different system compared to ours. We were still just trying to have fun with no proper system in place."
Upon talking to teams and players he'd previously gone up against, Masaros found that each team needed a specific style of play. Surprised, he thought of his own goals which were quite different, spending his free time in college to improve his game and learn as much as he could as an individual.
"In the beginning, the teams I was a part of were just five people who wanted to compete and connect with one another through a Facebook group." This is how Masaros was invited into his first team. Unfortunately, they lost their first event to Kasetsart University. In the following year, there wasn't much improvement as they finished as the runner-up.
It was at this point that Masaros vowed to improve and become the captain. Losing was a crucial lesson for him, as he saw every mistake as an opportunity to improve. Masaros and his team remained focused on different aspects of the game. He then had the opportunity to gain experience with Alpha Blue, Alpha Red's reserved team that was focused on player development.
"In the last four years, I went to Alpha Blue's Dota team, and gained a lot of experience that helped me and my teammates," said Masaros. The team had hoped they could win a championship before they finished college. But at the time, Masaros wasn't fully committed to esports yet.
After college, Masaros still saw playing Dota as just a hobby. He thought about the different paths he could take after he graduated. Ultimately, he decided to follow his heart into esports.
"In this life, I would like to carve out my own destiny."
When Masaros decided not to partake in the family business, everyone was shocked. He had chosen to do something that his family did not agree with and did not understand.
"At the time, my family was not happy with my decision. I tried to explain that after I graduated, I wanted to spend a year and chase a career in esports. If it doesn't work out, I will serve as a graduate or help in the family business. He reluctantly gave me a chance."
Masaros' father wanted him to study economics at university. On the other hand, Masaros himself wanted to become an engineer or a doctor. In his time growing up, Masaros' family had made the decisions for him. But he was determined to make a change.
"[Chasing after an esports career] was my first independent choice. This time, I want to try and do what I love."
---
Turning pro
With his mind made up, Masaros dedicated himself to the game and kept his eyes on the horizon. His first stop brought a lot of obstacles to overcome. He joined Buriram United's Dota 2 roster and participated in their bootcamp.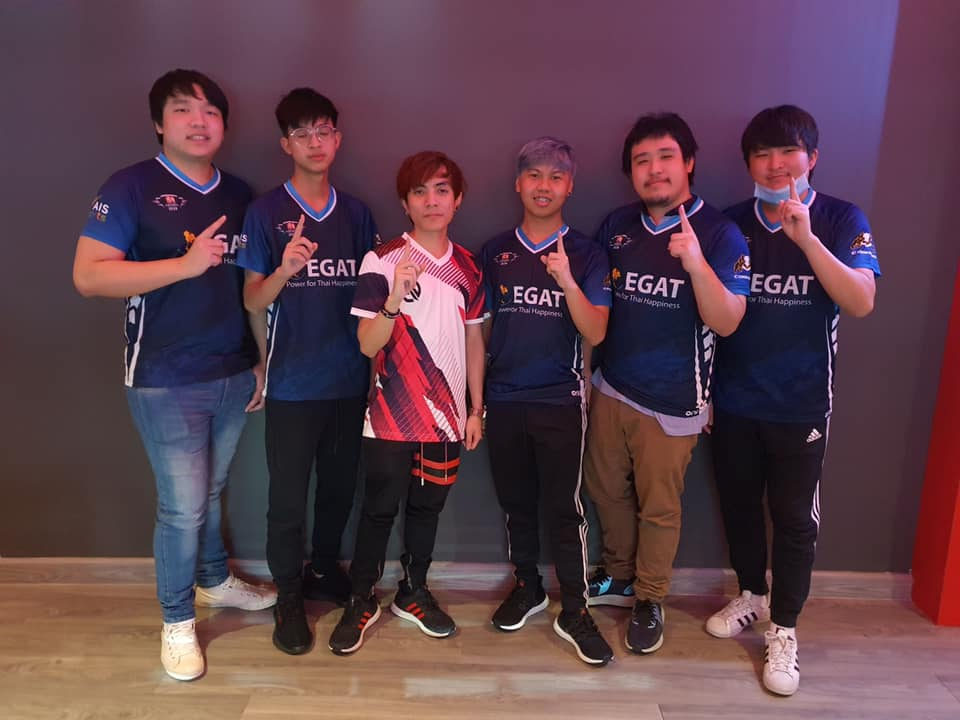 Unfortunately, the team quickly disbanded which proved a difficult start to Masaros' esports career. At the time, Masaros thought he had made the wrong career choice. He knew his life was not like anyone else's because he wanted to make something out of his pro career. There was so much riding on him having to succeed.
"I felt that it was a challenge for myself. From the first day that I made up my mind, I thought I should be able to be independent and make a living out of just playing the game."
---
Joining Motivate.Trust
Masaros was later picked up by Motivate.Trust Gaming, a team that changed his life. As Thailand's top Dota 2 squad, Masaros immediately agreed to join the team. This would eventually be the actual starting point of his esports career. During his time with the team, he learned how to be a true professional and took a huge leap forward in developing his skills.
"This was the team that I've been dreaming about since I was a 2nd year student in high school. Motivate.Trust Gaming is the top team in Thailand, and when the opportunity arrived I grabbed it. It was a turning point in my life."
Masaros praised Motivate.Trust Gaming's approached Dota, believing in their system completely.
"I didn't play well at first because I was just a rookie who went straight to the best team in the country. While I knew there was a chance I'd be removed from the roster if I continued to play poorly, I was still excited to play for the team. There was a lot of pressure, but that helped us become better players."
During his time with Motivate.Trust Gaming, Masaros learned a lot from the team's coach, Lakelz "Coach Bass" Pipat Priyachat. "Coach Bass taught us everything. From skill builds to how we play, he taught us everything we needed to know. At first, there was a bit of stubbornness from us. But, through our practice sessions, he helped me become better."
"It took me about 3 to 4 months to adjust," Masaros recalled, "The training eventually paid off when we entered BTS Pro Series Season 3: Southeast Asia because no one could fight us."
Masaros' hard work with Motivate.Trust Gaming was finally showing results. He helped the team achieve success by winning two SEA tournaments: BTS Pro Series Season 3: SEA and DOTA Summit 13 Online: SEA.
---
---
A brief stint with Fnatic
With his newfound success in the SEA region, Masaros was able to join one of the biggest teams in the world, Fnatic. Masaros played alongside fellow Thai pro player Anchua "Jabz" Jirawong.
"To be honest, I've always been a big fan of Fnatic. They're famous in SEA. I never thought I'd reach the point where I could join their roster. The chances of big esports organizations scouting Thai players that have never been to a Major have always been low. But when we won ESL Thai Championship 2020 Season 1, there was a chance that Fnatic would be looking for a new offlaner. At that time, I was wondering if they'd scout me."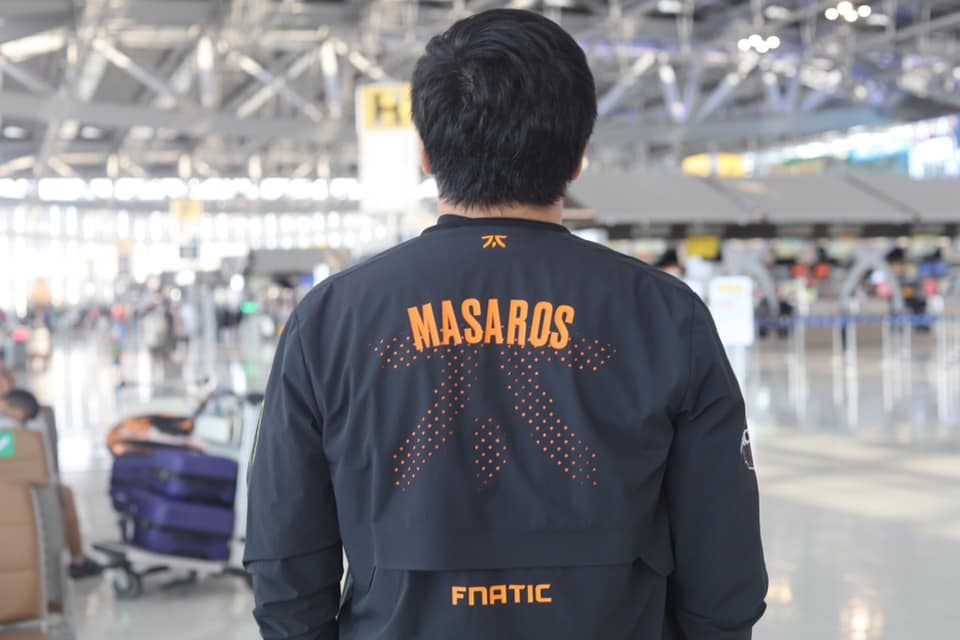 Right before the start of DOTA Summit 13, Fnatic did reach out, asking if Masaros would be interested in joining their roster. On Masaros' part, he felt immense pressure, because this move meant leaving the roster where he'd achieved success. Ultimately, Masaros decided on Fnatic, because he wanted to experience playing at the highest level and competing against the best in the world.
"The decision was very difficult. I chose to take the risk and decided to try it. In my mind, I didn't want to leave Motivate.Trust Gaming because the team is good. But I wanted to try playing for Fnatic and experience what it would be like."
Masaros joined Fnatic at the ONE Esports Singapore Major, which was the first Major of the year. It was the first offline event hosted during the COVID-19 pandemic as well. Unfortunately, everything ended quickly for Masaros and Fnatic, as they were eliminated during Day 2 of the Playoffs.
---
Fnatic at the Singapore Major
According to Masaros, the team was eager to compete in the Major. The team already had a wealth of experience playing against the best in the world. However, Masaros believed he hadn't completely picked up on Fnatic's system of play.
Masaros then compared the time he spent with Motivate.Trust and Fnatic. Masaros said Motivate.Trust had a system in place. But during his time with Fnatic, everyone had their own concept of playing. "There are no plans for how to play. We don't see a pattern in how we can win. Teams of that level, they must play like that. Which I don't like very much because they don't look like a team," said Masaros.
"After playing for Fnatic, I felt that this is not the place for me. It's a bit awkward because, in the end, no one said anything. It was like everyone just came to work together, unlike teammates who trust each other. It disappointed me, but I didn't regret my decision to join the team."
In hindsight, Masaros concluded that he was ready to start over and learn from his past experiences.
---
Returning to Motivate.Trust
After parting ways with Fnatic, Masaros returned to Motivate.Trust Gaming. He will be residing at their team house again, where they're set to compete in the second season of the DPC SEA lower division. Masaros shares that his goal is still to make it to The International someday.
"The only goal now is to get to TI. Motivate.Trust Gaming is a strong team, and we're ready to face the best in the world."
Masaros reaffirms that Motivate.Trust Gaming is highly motivated to make it to the upper division of the DPC SEA region. While he has high hopes for his team and believes in them completely, he also says that he isn't against joining a top international team again.
For now though, Masaros will always be ready to fight.
READ MORE: Team Nigma look unstoppable following iLTW's stellar debut