The International 9 is just a month away, and all unqualified teams are scrambling for a spot in their regional qualifiers.
With only one team from each of the six regions making it to the biggest Dota 2 tournament of the year, players are under immense pressure to perform at their best.
For some players, the pressure may be too much, as we saw in one of the closed qualifiers for the Commonwealth of Independent States (CIS) region.
In a game between Gambit and Winstrike, at the 31-minute mark, Gambit's Andrey "Afoninje" Afonin was caught and taken down. Shortly after, Afoninje called good game, and then disconnected from the match.
This had commentators baffled, as Gambit could have still won the game, as they were only down by 7,000 gold.
They pointed out that, Afoninje still had buy-back, so even if Winstrike decided to push into the Radiant base, they still had a chance to win a team fight.
Right after the loss, Gambit Esports issued a statement on its Twitter account. The team justified its decision to concede the game saying that they wanted to "keep our mental component intact for following games."
They also said that Afoninje rage-quitting during the match "was unsportsmanlike unacceptable."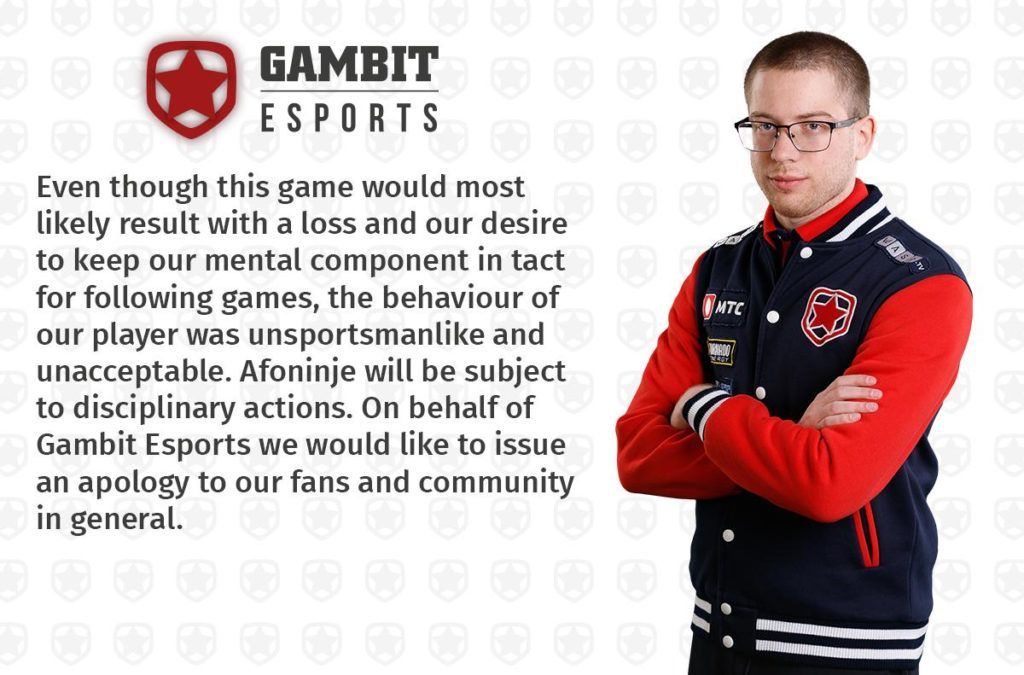 READ ALSO: Road to TI9: Virtus Pro's incredible Dota Pro Circuit season