It looks like there might be another superteam looming on the horizon for competitive Dota 2, this time comprised of North American superstar Sumail "SumaiL" Hassan and some of the most prolific players from the CIS region.
The existence of this new CIS superteam was leaked by former Vici Gaming coach and Chinese Dota legend Bai "rOtK" Fan, who leaked conversations with former Virtus.pro (VP) CEO Roman Dvoryankin in a recent streaming session.
In the leaked chat logs, Dvoryankin told rOtK that he was representing a group of players comprised of SumaiL and the core of the 2017-2019 VP roster; Roman "RAMZES666" Kushnarev, Vladimir "No[o]ne" Minenko, and Alexey "Solo" Berezin.
This new CIS superteam will see Ramzes return to the carry role, SumaiL return to being the midlaner, No[o]ne shifting to the offlane, while Solo remains on the position 5 support role. The roster is still missing a position 4 support, however.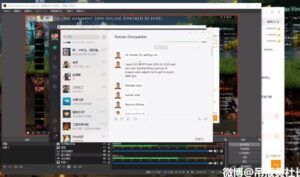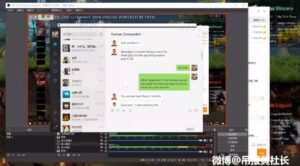 Dvoryankin told rOtK that the players hold "a lot of respect" for him and wish to have him as their coach for the restart of the Dota Pro Circuit (DPC) as well as The International 2020 (TI10), which is set for August next year.
However, rOtK initially refused Dvoryankin's offer, citing his recent run-in with another superteam in his home country of China as the reason for his refusal. That Chinese superteam, Four Angry Men (4AM), previously had an agreement with rOtK to be their coach before refusing to pay for his salary multiple times despite the coach's attempts at a compromise.
"What happened in the recent transfer period has made me feel tired and need to rest at home for a few months," rOtK told Dvoryankin.
Dvoryankin then told rOtK that his decision to take a break won't be a problem, as the CIS superteam won't be playing together until December this year or January of the next, when the DPC is expected to restart.
---
---
Dvoryankin added that they will most likely be based in Ukraine and will announce with which organization they will be playing under in the coming weeks. He also assured rOtK that they "will do everything" to make rOtK feel comfortable while away from China should he accept their offer.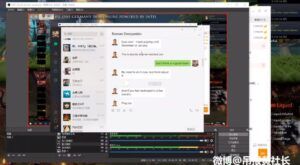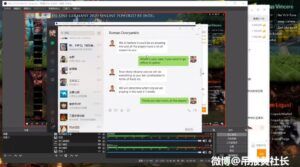 Despite his initial refusal of Dvoryankin's offer, rOtK did not share his final decision with his viewers after more details regarding the new CIS superteam were shared with him.
Dvoryankin also confirmed with Russian publication cybersport.ru that his conversation with rOtK did take place a couple of days before the coach leaked it. He added that rOtK has since apologized to him for leaking their conversation and that he has no further comments about what's next for this new CIS superteam.
If this new star-studded CIS roster will indeed be playing together, it will be the second superteam to have been assembled in the lead up to the restart of the DPC. Earlier this month, 4AM officially unveiled their Chinese superteam consisting of Zhang "Eurus" Chengjun, Lu "Somnus丶M" Yao, Zhou "Yang" Haiyang, Xu "fy" Linsen, and Ru "RedPanda" Zhihao.
We can expect more news regarding the new CIS superteam in the next couple of weeks, once they decide on which organization to sign under, as Dvoryankin told rOtK.
READ MORE: The troubled history of the Dota 2 superteam and why the odds are stacked against 4AM