After over two months of speculation and an unexpectedly turbulent roster announcement, Four Angry Men's (4AM) Chinese Dota 2 superteam is finally official.
With a star-studded roster of Zhang "Eurus" Chengjun, Lu "Somnus丶M" Yao, Zhou "Yang" Haiyang, Xu "fy" Linsen, and Ru "RedPanda" Zhihao, 4AM has assembled one of the most talented teams to ever come out of China.
While this superteam has yet to play a game together, there should be no doubt that they have championship aspirations. Why else would an organization go through all the trouble of signing all these expensive high-profile players, if not to win The International 2020 (TI10)?
But is a superteam really a guarantee for success in Dota's biggest stage?
In order to chart a probable course for the 4AM superteam moving forward, let's look back at how Dota's past superteams fared and whether or not they lived up to the expectations set upon such star-studded rosters.
---
The Dota superteam era of 2014-2016
There have really only been three superteams in the history of competitive Dota, and each of them rose and fell in three consecutive years from 2014 to 2016, in what is essentially the superteam era of competitive Dota.
First is the (mostly) Chinese Team DK from 2014, which was comprised of Xu "BurNIng" Zhilei, Chai "Mushi" Yee Fung, Daryl "iceiceice" Koh Pei Xiang, Zhang "LaNm" Zhicheng, and Lei "MMY!" Zengrong.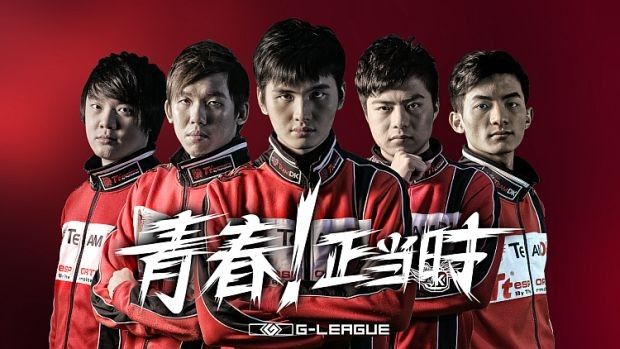 Second is the NA-EU juggernaut Team Secret lineup from 2015, which was comprised of Artour "Arteezy" Babaev, Gustav "s4" Magnusson, Ludwig "zai" Wåhlberg, Clement "Puppey" Ivanov, and Kuro "Kuroky" Takhasomi.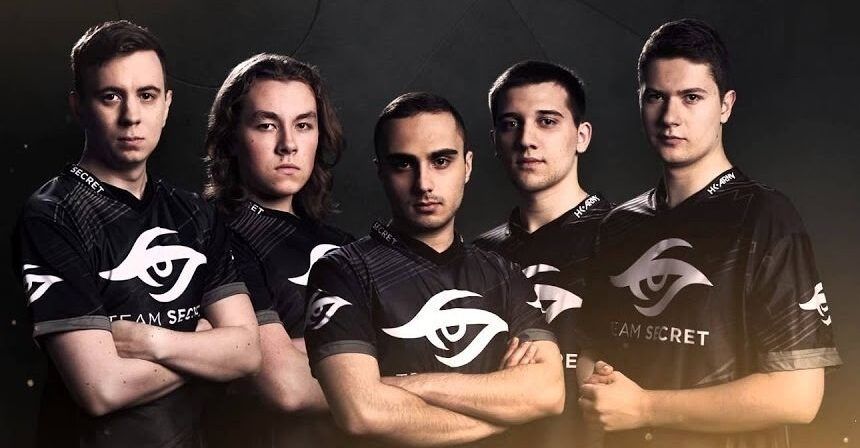 Finally, there was the original OG lineup from 2016, which was comprised of Johan "N0tail" Sundstein, Amer "Miracle-" Al-Barkawi, David "MoonMeander" Tan, Andreas "Cr1t-" Nielsen, and Tal "Fly" Aizik.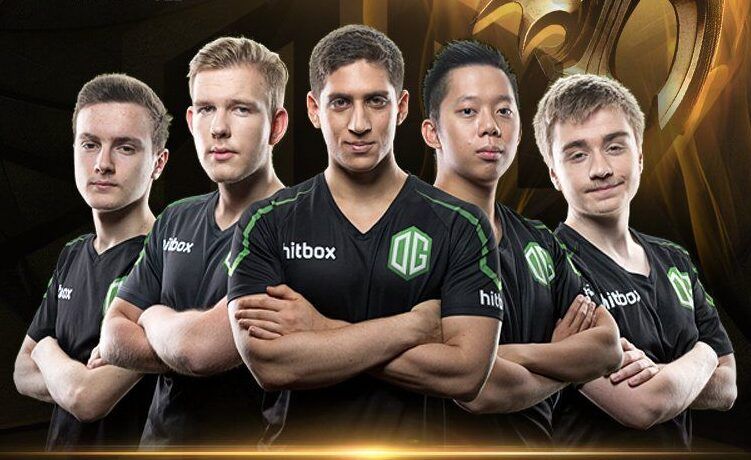 ---
Regular Season results
All three of those superteams were immensely successful in the regular season, so to speak, since the Dota Pro Circuit (DPC) was implemented after they had all already disbanded in 2017.
In 2014, DK won seven tournaments in China, including the WPC ACE Dota 2 League, where they pulled off a legendary reverse sweep against Invictus Gaming (IG) after going down 0-3 in that event's best-of-seven finals. DK only attended three major international tournaments in that span, winning one and finishing in second place in the two others.
In 2015, Secret played sparingly and attended only seven tournaments, winning four of them. Two of their three losses were to fellow top Western teams at the time in Evil Geniuses (EG) and Alliance, while the third came after they forfeited a tournament in order to focus on preparing for TI5.
In 2016, years before they were known as two-time TI champions, OG made a name for themselves by winning two of the first three Dota Majors on top of three other tournament victories.
---
---
The International: where superteams break
But were those teams able to replicate their success in TI, the one tournament that really matters, and the sole reason why such star-studded rosters were even assembled? Unfortunately, no.
In TI4, DK came in as one of the biggest favorites and were being backed by both Chinese and Western fans. They finished third in the group stage behind Vici Gaming (VG) led by a young fy and an ascendant EG squad that included Arteezy and zai.
DK faced EG in the opening round of the Upper Bracket of the Main Event, losing 0-2 to unexpectedly drop to the Lower Bracket early on. They faced LGD in their first elimination round, coming back from a 66-minute loss in game one and taking the next two games to win the series.
In their next matchup against VG, DK drafted especially greedy lineups in back-to-back games to get eliminated in fourth place by the tournament's eventual runners-up.
In TI5, Secret were the clear favorites to claim the championship. There was no other team there that even came close to the sheer amount of talent on that roster and many assumed their path to the Aegis of Champions would be a cakewalk.
Secret finished second in their group to face Chinese qualifier team EHOME in the opening round of the Main Event Upper Bracket. In what many saw as a display of overconfidence, Secret drafted unorthodox lineups, headed by Shadow Fiend mid, in back-to-back games. Those drafts were promptly exposed and Secret was sent packing to the Lower Bracket.
Secret dispatched an IG squad with BurNIng in their first elimination match to face Virtus.pro in the next round. The two teams traded quick games to force the series to a deciding game three, where Secret lost a 55-minute marathon to get ousted in 7th-8th place after being considered the tournament's presumptive winners.
In TI6, OG also came in as favorites to win TI much like how they won two of the Majors that season. They finished atop their group in the Group Stage to set up a meeting with Korean squad MVP Phoenix in the opening round of the Main Event Upper Bracket.
The hyper-aggressive "Caveman Dota" playstyle employed by MVP Phoenix flustered the typically methodical OG squad, who lost the series 1-2 to get dropped to the Lower Bracket.
There, OG faced off against intrepid Filipino squad TNC, who blindsided them in back-to-back 50-minute thrillers to kick out the then two-time Major champions in 9th-12th place.
So, why did all these teams, despite their highly-talented rosters and regular season successes, fall apart in Dota's biggest stage?
TI is an unforgiving crucible. The pressure of competing for millions of dollars in front of an arena full of thousands of people, with millions more watching from home, can get to anyone, even the most seasoned and resolute of veteran players.
That pressure is amplified when you're playing with expectations, even further when you're a superteam assembled for the sole reason of claiming the Aegis of Champions.
Then, there's also the effects of clashing egos on any team of competitors. Even in a collection of star players, there will be those that have to take a step back in order to let another shine and lead the team. That can cause disgruntlement among them, chemistry issues, players not playing at their best. To win TI, you have to play perfectly.
On top of that, superteams never last in Dota. Since it's all about winning TI, if you don't come home with the Aegis then there's no real incentive in staying together anymore. All three of those superteams essentially dissolved after their failure in TI.
After TI4, all of the players on DK left for other teams. All of them have yet to raise an Aegis. Both BurNIng and MMY! have retired. LaNm is coaching. Mushi and iceiceice are still playing, but only the latter has a real chance of continuing to pursue the ultimate goal.
After TI5, only Puppey remained on Secret. Arteezy and zai returned to EG, s4 went back to Alliance, and Kuroky left to create and lead a team of his own. For years afterward, Secret flip-flopped between being a possible contender to a team on the periphery, but no longer a favorite. Only now is Secret a favorite again, with Puppey leading a new, homegrown yet historically-dominant squad.
After TI6, only Fly and N0tail remained on OG. Miracle left to join Kuroky and later win TI7, Cr1t departed for EG, while MoonMeander bounced between middling teams. OG went on to win more Majors, but continued disappointing in TI. The roster that would eventually go on to claim the Aegis in back-to-back years was far from a superteam.
But with all that said, assembling a superteam should at least get you to TI, even if it's not guarantee you'll win. DK finished fourth in TI4, that's not bad. Most teams would kill to get that far. With a bigger sample size, a superteam should be able to win TI. With only three in the history of the game thus far, it's not unusual that all of them have fallen short.
So, how does the future bode for the 4AM superteam? Perhaps they can be the ones to break the mold.
TI10 will be different, since it will come after months that the DPC was suspended. While we don't know how it will look like for now, perhaps the DPC will restart with a Major-level event first before we get a TI again.
That leaves 4AM with around three months to build chemistry before the race towards the Aegis of Champions kicks off once more. But after a turbulent roster announcement, things are not looking that good for the latest superteam early on. They have the talent to win it all, of course, but previous superteams have proven it was nowhere near enough.
4AM will have as good a chance as any to win TI10, but even as a superteam brimming with talent, history shows that the odds are against them.
READ MORE: N0tail: 'China is gonna be coming in stronger force next year'