Valve has revealed that Dota Underlords will soon roll out a major patch that will add eight fresh new heroes in the game.
So far, Death Prophet and Spirit Breaker have been revealed as part of the upcoming update.
Death Prophet is a Tier 4 hero under the Heartless and the soon-to-be introduced Fallen class. She possesses the Exorcism ability which lets out evil spirits that inflict damage to nearby enemies and heals Death Prophet upon their return.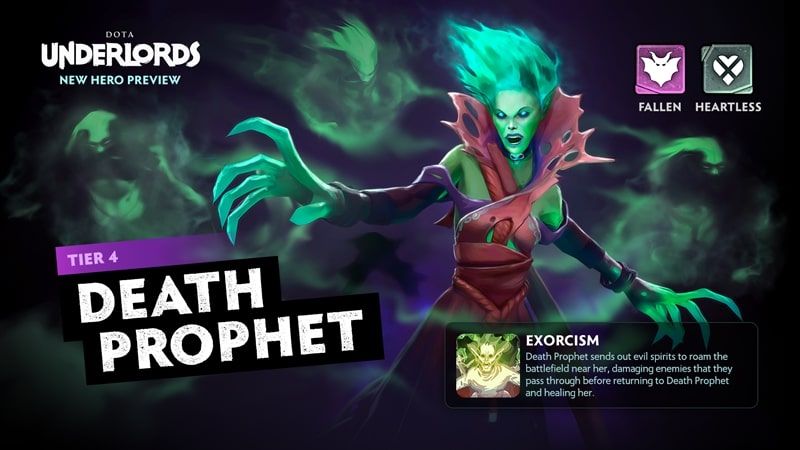 Meanwhile, Spirit Breaker is a Savage-Brute Tier 2 hero that charges towards an enemy while stunning and damaging all other enemy heroes along the way. His 3 star effect offers the chance to deal bonus damage and stun the target.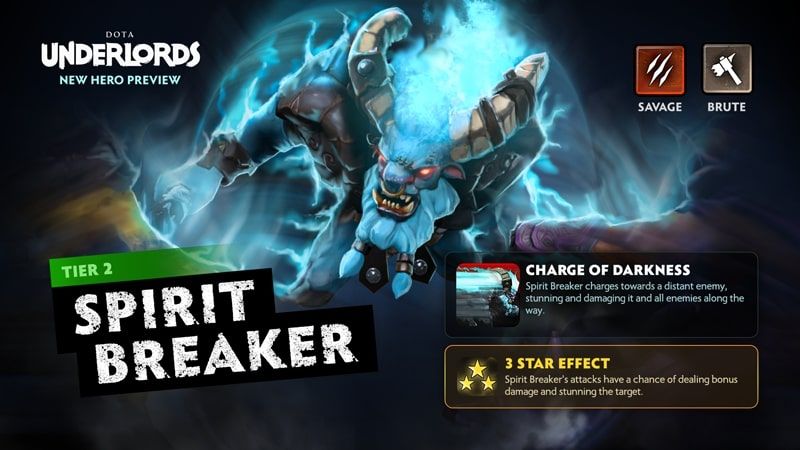 An official photo also showed silhouettes of Wraith King, Spectre, Rubick, Vengeful Spirit, and what appears to be Meepo behind the two new units.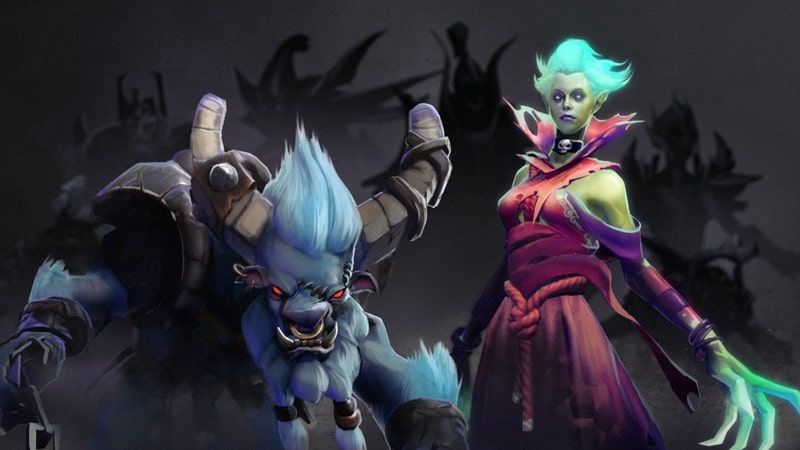 ---
---
While the rest of the heroes have yet to be unveiled, matches will be more exciting as Dota Underlords plans to bring back hero rotations and old units to the meta. We might be seeing a return of the fan-favorites like Kunkka, Lina, and even Sniper!
As mentioned earlier with Death Prophet, new alliances will also be introduced as well as new items. A rank reset will also be applied in the next few weeks, so better aim for the Lords of White Spire while you're at it!
READ MORE: The 3 best heroes to counter Meepo