If you've been checking out the new Counter-Strike 2 limited test, then you've probably seen people grinding the new Premier mode.
The leaderboard is a new thing to grind for, and right now, the player to beat is Leslie "Bobosaur" Soen. "Bobosaur CS2" has been trending on Google ever since the former Singapore professional Counter-Strike player took the top spot in the world ranking.
---
---
Bobosaur CS2 is a hot topic with the recent launch of the Premier beta season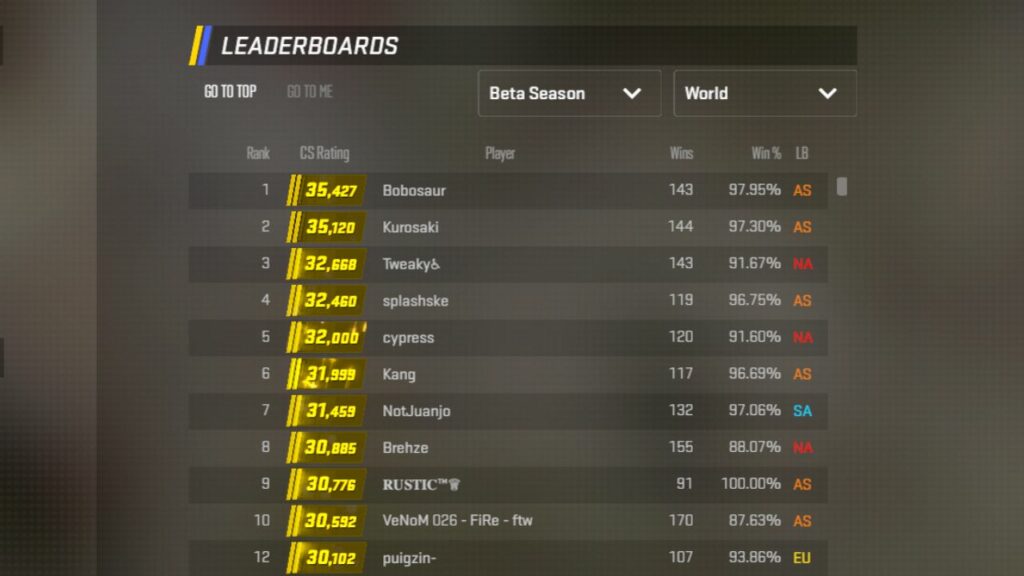 The 27-year-old previously played for organizations such as BOOT and HZ from April 2018 to May 2021, according to HLTV. His last official match was a 2-1 loss to D13 in the Hyperion OEL Launch 2021.
It seems he's off to the races when it comes to CS2, however, with Bobosaur CS2 being a hot topic across HLTV, Reddit, and the community at large. Coming from a region not particularly known for being a top competitor in Counter-Strike esports, many Western fans are unfamiliar.
In terms of how exactly he's doing it, he's been teaming up with other high-level players from the region and taking on the rest of the beta players in force. He's been joined often by other players at the top of the ranks, including number two-ranked Kurosaki.
It's important to note, this is only the beta, and not everyone is actively playing and competing in these matches. The system also hasn't ironed out the matching in terms of balance, and sometimes these 35,000 rating players are taking on players 20,000 points lower than themselves.
For now, though, Bobosaur is making history in the beta season, and it's unclear if anyone will be able to dethrone him before the game officially launches.
READ MORE: Counter-Strike 2 release date — When is CS2 coming out?