Modern Warfare 2 offers plenty of tantalizing unlocks for completionists who want to show off the sheer amount of hours they've put into the game.
From a revamped Gunsmith system that encourages you to level up every single weapon in the game, to more weapon camos than ever, the most dedicated players will have the time of their lives exploring it all.
There are over 180 unique Base camos available at launch, which can be applied to any weapon once unlocked. On top of that, there are more exclusive Mastery camos, which can only be used for a specific weapon.
There are four unique designs available: Gold, Platinum, Polyatomic, and Orion. Here's how to unlock all of them.
---
---
How to unlock all Mastery camos in Modern Warfare 2
Gold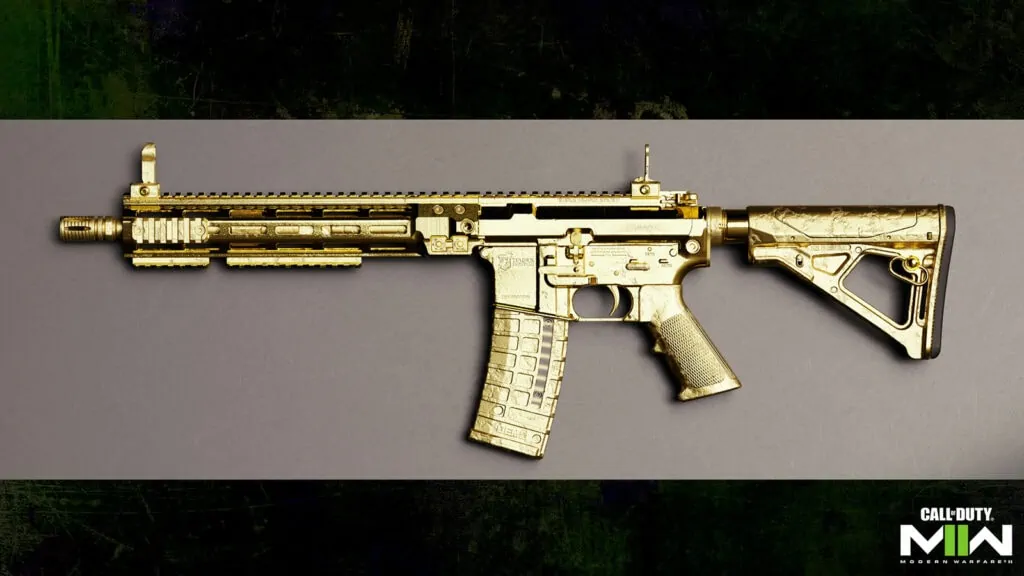 The Gold camo challenge for each weapon is available once all of its Base camo challenges are completed.
Every weapon can have either one or four Base camo challenges, depending on whether or not it has attachments. Weapons like the RPG-7 rocket launcher have no attachments, so they have just one Base camo Kill Count challenge.
Compared to 2019's Modern Warfare, there are now far fewer Base camo challenges per gun, and there are no specific attachment requirements. This streamlines the entire camo progression process — for instance, Modern Warfare had specific camos that required players to remove all attachments from the gun.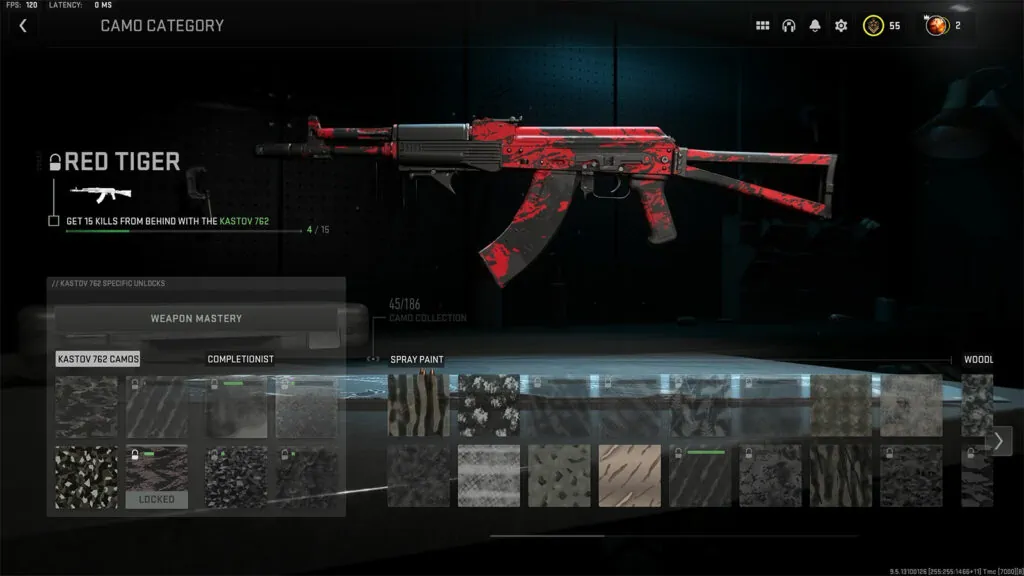 This means it is now far quicker to access the Gold camo challenges. To unlock the Gold Mastery camo, simply follow the steps below:
Level up the weapon to unlock all of the Base camo challenges.
Complete all Base camo challenges.
Complete the Gold camo challenge. This involves getting two to three kills with the weapon without dying a certain number of times for all weapons.
---
Platinum
The next step in weapon mastery is the Platinum camo. These challenges are tied to specific weapon categories, such as assault rifles, battle rifles, SMGs, marksman rifles, and more.
Each Platinum challenge is the same across every weapon within a category. For most categories, this involves getting a certain number of longshot kills.
Platinum challenges require you to first complete a minimum number of Gold camo challenges. This number is equal to the number of weapons in that category at launch.
For instance, there are eight assault rifles at launch, so you'll need to complete eight Gold camo challenges to unlock the Platinum challenge and complete it.
This number will not change even as more assault rifles are added to the game.
---
Polyatomic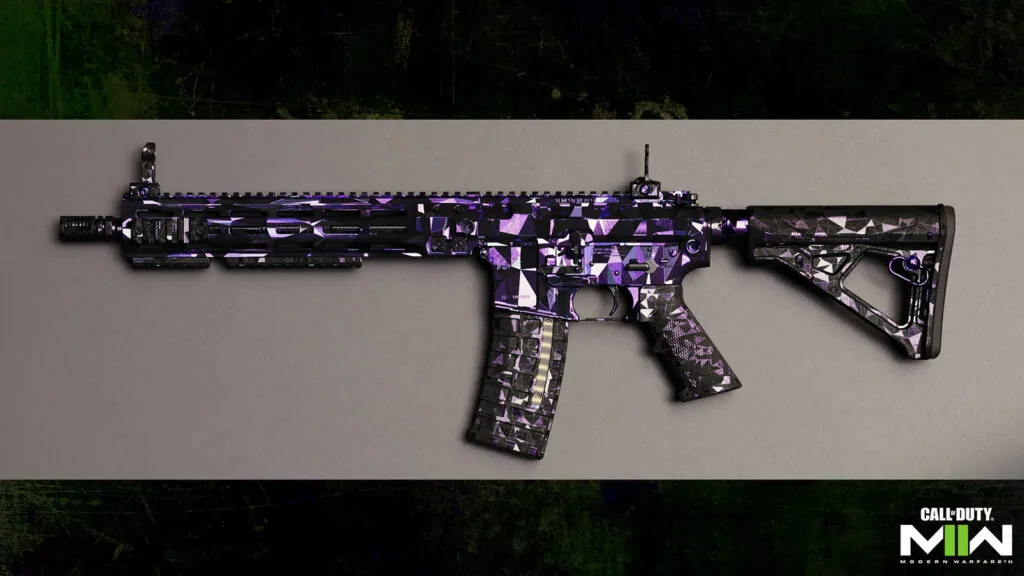 The Polyatomic challenge is unlocked once Platinum camo is unlocked on 51 weapons. To put things in perspective, that's every single weapon in the game at launch.
It is also specific to each weapon category, although most of them appear to center around getting a specific number of headshot kills.
---
Orion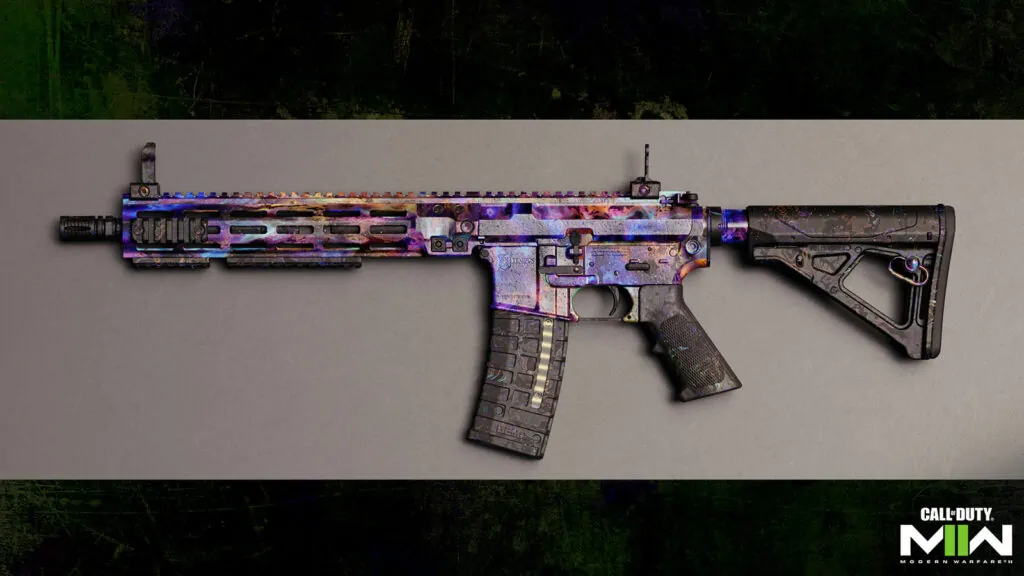 Orion is the ultimate mastery camo and the official mark of completion for weapon camos.
Once the Polyatomic camo is unlocked on 51 weapons — this does not have to be the same 51 weapons available at launch and can include weapons released later — every weapon that has the Polyatomic camo will automatically be granted the Orion camo.