If you thought OpTic Chicago's Warzone field trip to the movie theater was impressive, streamer Timothy "TimTheTatman" Betar ups the ante with an even bigger venue.
Tim brought his streaming setup to the stadium of his favorite NFL team, the Dallas Cowboys, to play Call of Duty Warzone on the team's massive jumbotron screen.
The whole experience was part of Tim's new AT&T 5G Roadshow series where he streams in various locations.
---
TimTheTatman drops into Call of Duty Warzone with Dallas Cowboys' Ezekiel Elliott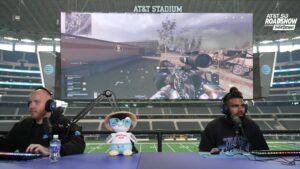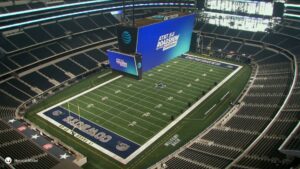 The stream was a high-definition treat for viewers, featuring incredible views and sightlines of the AT&T stadium. Tim even mentioned that his audience could "look at his pores" with the face cam.
At the home of the Dallas Cowboys, TimTheTatman introduced his friend and Cowboys running back, Ezekiel Elliott, as a guest star.
Once the two got their PC setups ready, Tim and the boys played Call of Duty Warzone with the stadium's 160-foot (49 meters) wide jumbotron that mirrored the streamer's gameplay.
---
---
The streamer rocks the stadium jumbotron with fireworks and pyrotechnics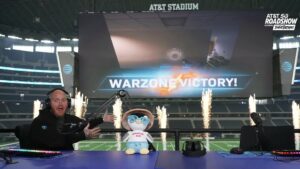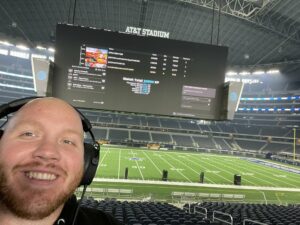 After Tim got his first win on PC, he wanted to challenge himself by playing on the actual jumbotron with a controller.
Though the streamer faced input lag and latency that hindered his movement and shooting, he powered through a few matches to make use of his team's special effects purchases.
In the final match, Tim landed a winning longshot with the Kar98k, which made way for another flashy display of pyrotechnics.
The four-hour jumbotron session stream will surly go down as one of TimTheTatman's biggest Warzone setups in history.
Follow ONE Esports on Facebook for more Call of Duty news, guides, and highlights.
READ MORE: Is NICKMERCS a secret member of Nuke Squad? His answer will surprise you