Tyler "TeeP" Polchow just showcased his new Milano 821 class, an SMG designed to fry opponents from a distance in Call of Duty: Warzone.
The streamer picked up the build because of the Milano's solid upgrades in the Season 4 update. To usher the forgotten SMG into the meta, the developers increased its minimum/maximum damage output and its damage multipliers.
---
Details of TeeP's Milano 821 class in Call of Duty: Warzone
The Team Envy content creator uses the Milano 821 class as a quick switch to his mid-range XM4 AR.
While both of his weapons can dominate from afar, the Milano acts as a quick burst in small skirmishes. As for longer battles with multiple squads, TeeP brings out the XM4 instead of reloading the Milano.
To increase the viability of the Milano's ranged sprays, the streamer uses an Axial Arms 3x scope, a Field Agent Grip, and an Agency Suppressor. While the scope is for more precise aim-down sights, the grip and suppressor help control the Milano's recoil.
In the video, TeeP and his Milano 821 class cleaned up in a four-man squads match, grabbing a total of 24 kills and 8,171 damage.
---
---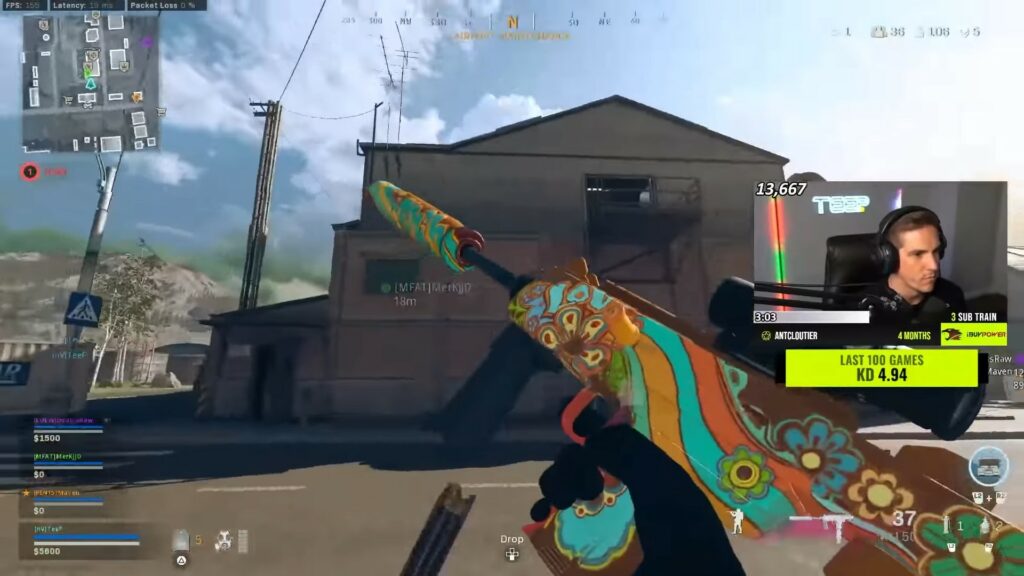 Here are the details of the Milano 821 class in Call of Duty: Warzone:
Muzzle: Agency Suppressor
Barrel: 10.6″ Task Force Barrel
Rear Grip: Field Agent Grip
Optics: Axial Arms 3x
Ammunition: STANAG 55 Rnd Drum
To see the scoped SMG in action, you can check out TeeP's full video down below:
READ MORE: This improved Swiss K31 class turned TeeP into a sniper god