Following the most recent update for Call of Duty Modern Warfare 2, the Lachmann 556 shreds according to Call of Duty guru Hero. In a recent video, the popular creator shared what he calls the "#1 Lachmann 556" loadout.
The massive improvement comes from a recent buff to tuning according to Hero. The following are the changes listed in the video.
Tuning has been enabled for laser attachments
Tuning sliders have been updated for numerous attachments
Some beneficial Tuning attribute magnitudes have been increased
Some harmful Tuningattribute magnitudes have been decreased
---
---
Set up correctly, the Lachmann 556 is deadly in Modern Warfare 2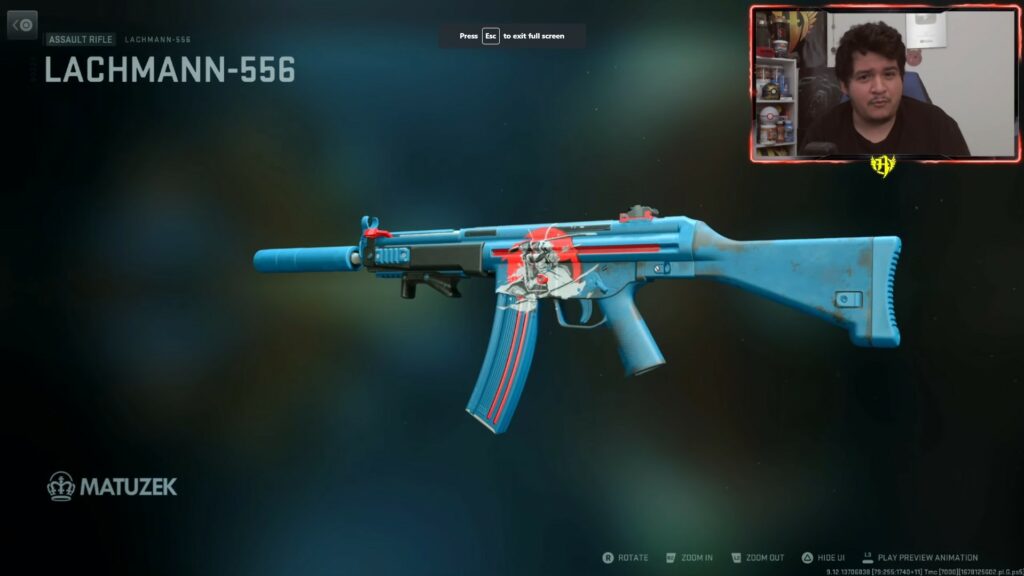 Hero says that the Lachmann 556 has to be versatile and able to engage in both long and short-range engagements and that is what he leaned into when planning this build.
He kicks things off with the Echoless-80 muzzle which grants the weapon more sound suppression, bullet velocity, damage range, and recoil smoothness.
Next up is the laser which he recommends filling with the FSS OLE-V. This is thanks to it combining multiple bonuses that add up to the ability to enter engagements faster.
In terms of the underbarrel, Hero goes with the Edge-47 grip to give the weapon more aiming idle stability and recoil stabilization. This removes a lot of the recoil and kick.
For ammo, he suggests going with 5.56 armor-piercing rounds which provide bullet penetration and vehicle damage. This ammo will allow for more consistent wall bangs.
He puts the ammo in a 40 round mag to lessen the frequency with which you'll need to reload your weapon.
| | | |
| --- | --- | --- |
| SLOT | ATTACHMENT | TUNING (VERTICAL, HORIZONTAL) |
| Muzzle | Echoless-80 | -1.22, +0.42 |
| Laser | FSS OLE-V Laser | -0.26, -34.55 |
| Underbarrel | Edge-47 Grip | +0.65, +0.32 |
| Ammo | 5.56 Armor Piercing | N/A |
| Mag | 40 Round Mag | N/A |
With that, Hero says those are the best possible attachments for a Lachmann 556 loadout in Season 2 of Modern Warfare 2.
READ MORE: Microsoft and Activision 'confident' Call of Duty can be optimized on Nintendo Switch