The 2021 Call of Duty League Stage 5 Major featured a historic grand final comeback from Minnesota RØKKR.
As the last regular season event of 2021, RØKKR was looking for their first Major victory of the year.
Set for a grand final appearance at the CDL 2021 Stage 5 Major, the boys faced a fateful rematch against their rivals, Toronto Ultra.
Ready to avenge their 3-0 loss to RØKKR in the winner's final, Ultra steamrolled through the best of nine series with four consecutive game wins.
At championship point, it became a do-or-die situation for the underdog Minnesota team.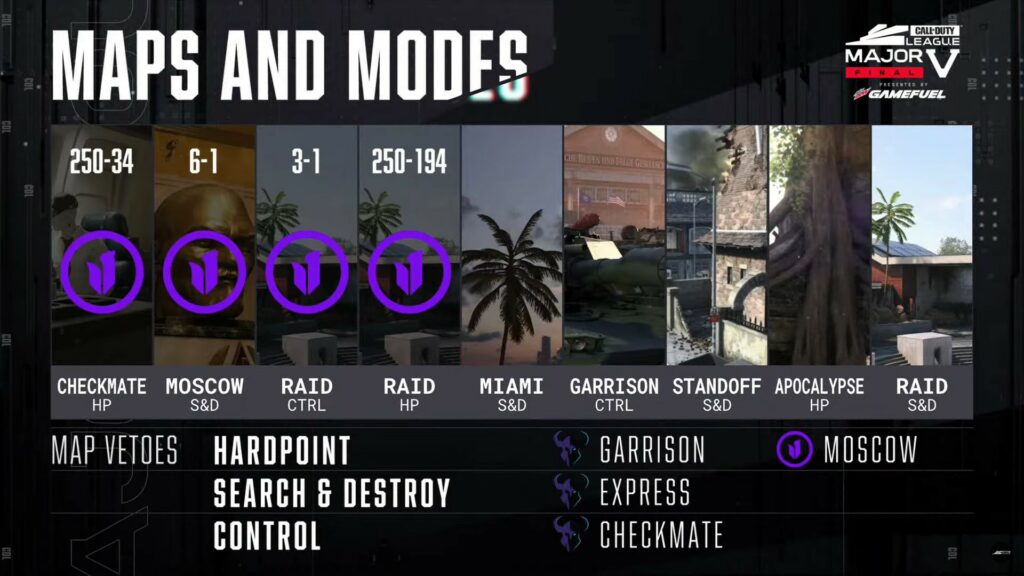 Minnesota RØKKR takes charge against Toronto Ultra in game five
Heading to Miami for Search & Destroy, the RØKKR squad pushed the limits to their offense by engaging in frequent firefights.
Eli "Standy" Bentz and Preston "Priestahh" Greiner even claimed the fifth round by gunning down their opponents during a B site push.
Despite losing a few rounds due to small misplays, Minnesota RØKKR claimed their first win with a clutch B site plant and a swift turnaround kill by Standy.
---
---
Standy holds Hardpoint down to tie up the CDL 2021 Stage 5 Major grand final
Still working off the back foot after three solid wins, Minnesota RØKKR was ready to continue the miracle Call of Duty League comeback with an Apocalypse Hardpoint game.
Though Toronto Ultra took a sizeable lead by crowding throughout rotations, the RØKKR quartet aggressively gunned its way to a few Hardpoints.
Now only a few points away from the winning score of 250, Standy and the boys pinched their opponents out of the next Hardpoint at Ruins. With Priestahh and Michael "MajorManiak" Szymaniak racking up kills left and right, Standy held the Hardpoint down for the tie.
---
RØKKR goes down in Call of Duty League history as the ultimate comeback kings
The final game brought both teams back to Raid for another S&D battle. While the two sides traded rounds, RØKKR took control of the game with a fast A site plant in round eight.
With no time to spare, Toronto Ultra did their best to eliminate the squad, but Standy managed to finesse his way around a plant box to run the timer out, and even picked up a kill on Cameron "Cammy" McKilligan.
The final round came down to a 2v1 situation for Minnesota RØKKR.
Toronto Ultra's last player Tobias "CleanX" Juul Jønsson evened things out with a flashy kill on Priestahh, but Dillon "Attach" Price found the perfect angle to spray him down to complete the CDL 2021 Stage 5 Major comeback.
With the CDL 2021 Stage 5 Major victory, Minnesota RØKKR brought home a cash prize of USD$200,000 and 75 CDL points, slotting in as the sixth seed of the 2021 Call of Duty League Championship.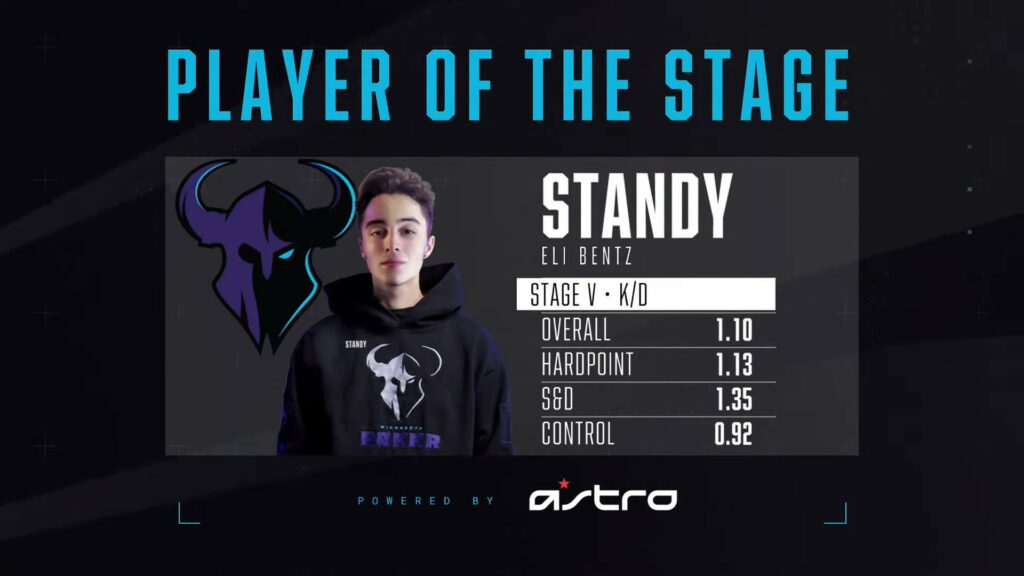 When asked about the unbelievable comeback, CDL 2021 Stage 5 Major Player of the Stage Standy praised his coach and teammates.
"We have a little rule called "TCT", which is trust, communication, and teamwork," said Standy. "I had full hope and trust. I believed in my teammates and myself, and we did it."
Minnesota RØKKR will face Dallas Empire in the 2021 Call of Duty League Championship on August 20, 3 a.m. GMT+8.
READ MORE: CDL 2020 champions Dallas Empire get an awesome tribute in Warzone