Call of Duty Modern Warfare 3 has launched, and per usual, collecting camos is a big part of the players' experience.
One such grind is the one for the Bioluminescent MW3 camo. The bioluminescence look is one the fans are loving, and so here's how you can get yours.
Get the Bioluminescent MW3 camo after plenty of unlocks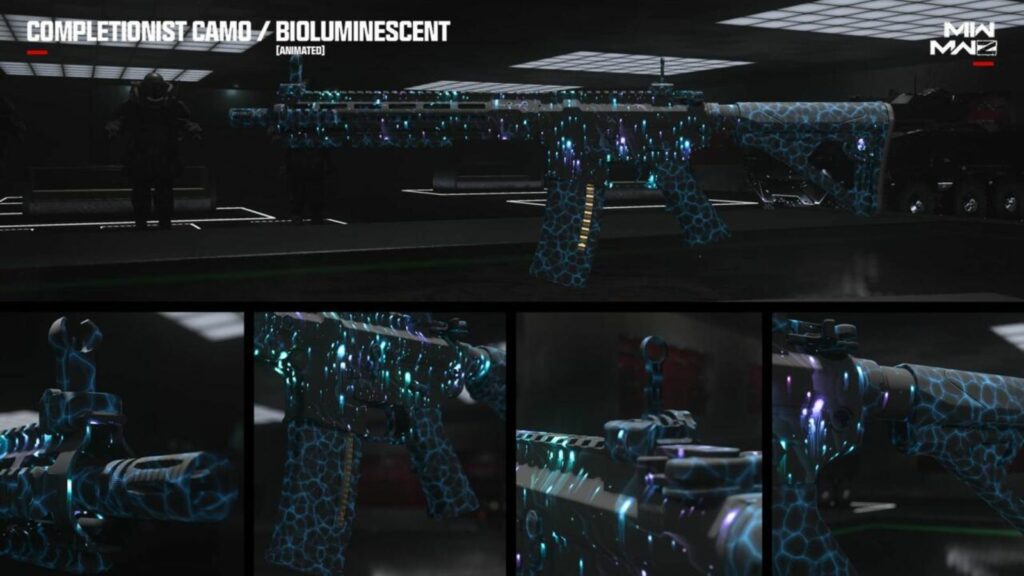 Given the Bioluminescent MW3 camo is a completionist one, if you want to make sure you don't miss out on tit, you'll need to work through quite a few camos and their corresponding challenges.\
Below you can find all of the steps needed to unlock the popular camo:
Unlock the Base Camos on 51 Modern Warfare 2 guns by doing their MW3 Zombie challenges.
Next, complete 51 Golden Ivory Camo Challenges for the same weapons.
Once you unlock Golden Ivory Camos in a single weapon category, you'll unlock the Spinel Husk challenges.
Now you'll need to get 51 Spinel Husk Camos by getting the required kills with the relevant Pack-A-Punch weapon.
Next up, you'll want to kill the set amount of Special or Elite zombies with the weapons with Spinel Husk unlocked to earn the Arachnida Camo.
Unlock Arachnida Camo Challenges and complete all 51 to unlock Bioluminescent Camo.
Congrats, you've completed all the challenges and steps, and you now have access to the Bioluminescent MW3 camo.
READ MORE: Modern Warfare 3 Experimental Playlist features and modes explained