If you're bored of Modern Warfare 2's 24/7 Shipment playlist, there's a new mode here to shake things up.
Infinity Ward has introduced a new Bounty mode, which puts a unique twist on the traditional Team Deathmatch mode.
Here's everything you need to know about Bounty mode and how it works.
---
---
Modern Warfare 2 Bounty mode explained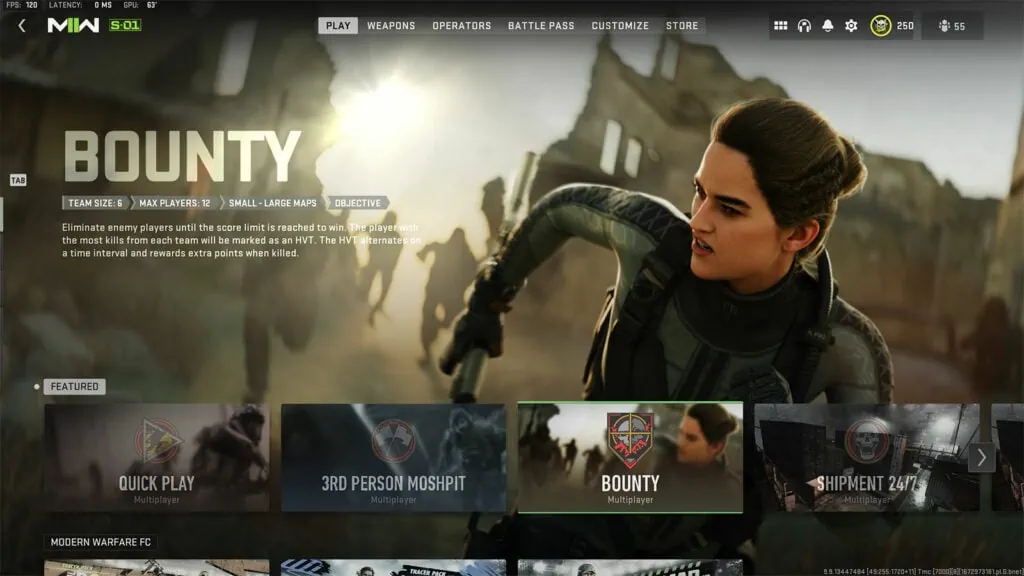 In regular TDM, teams compete for points by way of kills within a time limit. However, Kingslayer kills now take on a whole new meaning in Bounty.
The player with the highest number of kills on each team will be designated as the High Value Target (HVT), painting a bullseye on their backs. The HVT will be marked by a glowing red marker over their names, which can be seen through walls.
This ups the ante for the entire lobby. Killing the HVT will award you additional points, instead of the usual one, so eliminating the HVT can really help your team gain the lead.
This turns the tables on players who may be dominating their lobby, allowing others to pin them down more easily.
To keep the game fair, however, the HVT will switch to a different top performer after a certain amount of time, so no one has to endure having wall hacks on them the entire game.
Bounty mode is now available to play as a dedicated playlist.
READ MORE: The best RPK loadout to shred opponents in Warzone 2.0