Modern Warfare 2 gives you plenty of ways to rain fire and destruction down on your opponents.
If you're on a hot streak, you can summon everything from a Precision Airstrike to a VTOL to send enemies running for the hills.
But if you're unlucky enough to be on the receiving end of one of these, it becomes imperative to destroy it quickly before your opponent has a chance to build up a sizeable lead.
Here's a look at the best guns to use to destroy killstreaks.
---
---
How to destroy killstreaks more quickly in Modern Warfare 2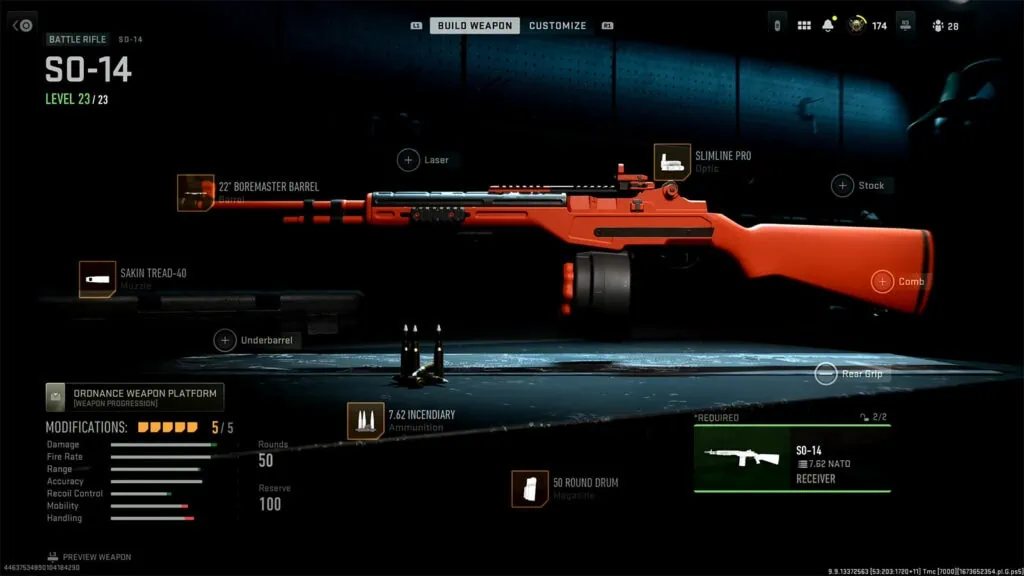 As it turns out, the best way to shred killstreaks is not in fact the fearsome RAAL MG (or even launchers), according to YouTuber TheXclusiveAce.
The SO-14 battle rifle beats out the LMG in terms of time-to-kill, taking down a VTOL in a mere 3.16 seconds with 7.62 incendiary ammo equipped, and before it has any chance to run amok.
In comparison, the RAAL MG takes more than a full second longer at 4.32 seconds, or 6.91 seconds without incendiary ammo.
Overall, battle rifles are among the best when it comes to taking down killstreaks, with the Lachmann-762 and TAQ-V also beating out the famed RAAL MG.
| | | |
| --- | --- | --- |
| WEAPON | SHOTS TO KILL VTOL | TIME TO KILL VTOL |
| SO-14 | 40 | 3.16s |
| Lachmann-762 | 37 | 3.56s |
| TAQ-V | 35 | 3.54s |
And when combining incendiary ammo with the anti-armor rounds field upgrade, the SO-14 can take out a VTOL in a mere 2.11 seconds. With that combination, the RAAL MG still needs 2.91 seconds.
The SO-14 should be part of any anti-streak custom loadout. The next time a killstreak goes up, you can quickly switch to it when you respawn to shoot it out of the sky.
READ MORE: The best audio settings to hear footsteps in Warzone 2.0 and Modern Warfare 2