Heads up, Warzone controller players!
Streamer "Aydan" Conrad recently disclosed his entire Call of Duty: Warzone controller settings, and after experimenting with them ourselves, we can safely say this should really be the default layout.
Details of Aydan's Call of Duty: Warzone controller settings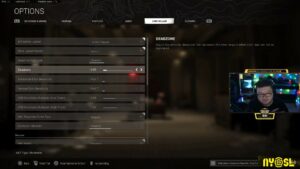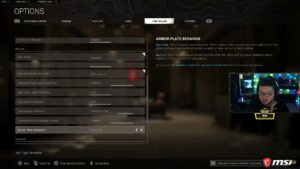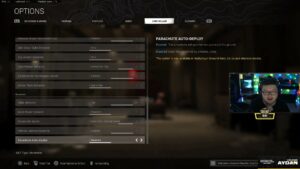 The streamer's Warzone controller settings start with a Tactical Flipped button layout, meaning that he aims down with L1 and shoots with R1. While this might feel weird for casual players, many pros and streamers use this since it's a more tactile response than the default triggers.
Here are a few important details of Aydan's Warzone controller settings:
Deadzone: 0.05
Horizontal Stick Sensitivity: High 7
Vertical Stick Sensitivity: High 7
ADS Sensitivity Multiplier (Low Zoom): 0.89
ADS Sensitivity Multiplier (High Zoom): 1.00
Controller Vibration: Disabled
Slide Behavior: Tap
Automatic Sprint: Automatic Tactical Sprint
While these are his current Warzone controller settings, the streamer recommends using a higher Deadzone number if you have stick drift. He's also planning to try out lower sensitivities with a 6-6 setup.
Details of in-game graphics settings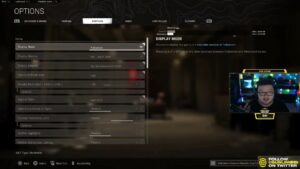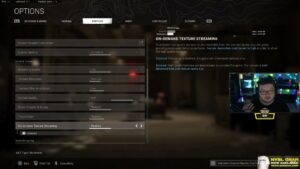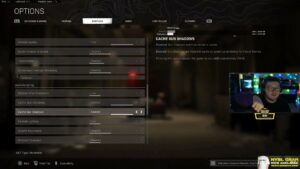 Aside from his in-game settings, Aydan also showed off his graphics settings that ensure smoother gameplay.
Display
Sync Every Frame (V-Sync): Disabled
NVIDIA Highlights: Disabled
Details & Textures
Texture Resolution: Very Low
Texture Filter Anisotropic: Low
Particle Quality: High
Bullet Impacts & Sprays: Disabled
Tessellation: Disabled
Shadow & Lighting
Shadow Map Resolution: Low
Cache Spot Shadows: Enabled
Cache Sun Shadows: Enabled
Particle Lighting: Low
DirectX Raytracing: Disabled
Ambient Occlusion: Disabled
Screen Space Reflection: Disabled
Post Processing Effects
Filmic Strength: 0.00
NVIDIA DLSS: Disabled
Anti-Aliasing: Off
Depth of Field: Disabled
World Motion Blur: Disabled
Weapon Motion Blur: Disabled
Film Grain: 0.00
---
---
DS4 Windows settings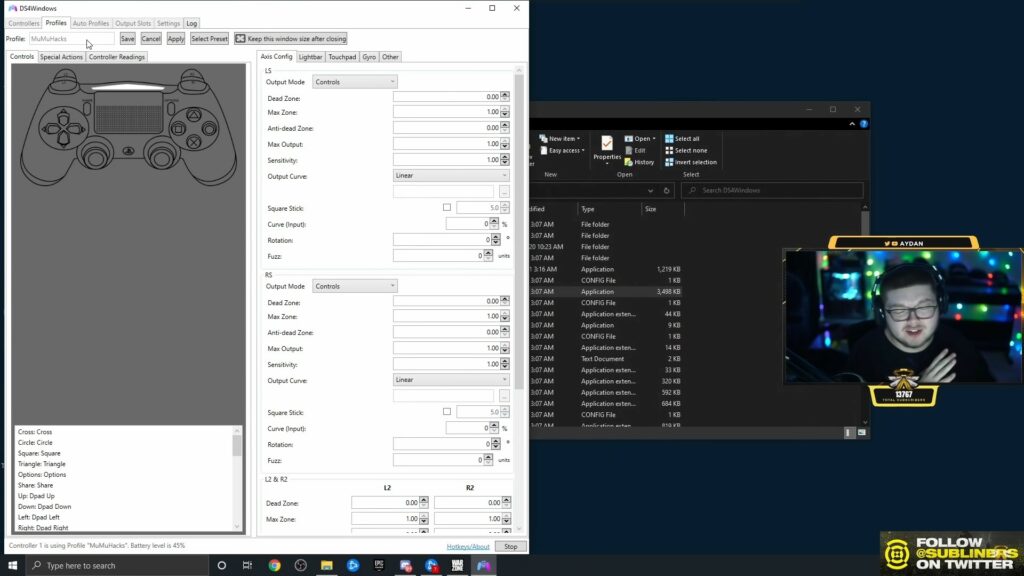 On top of adjusting his in-game settings to a tee, the WSOW champion also uses a third-party application to push his controller play to its limits.
With regular controllers having a 5 millisecond reaction time, the NY Subliner streamer mentioned that you can actually overclock your own controller to have a 1-2 millisecond reaction time.
If you're interested in overclocking your controller, Aydan linked an in-depth tutorial by Call of Duty analyst Anthony "Nameless" Wheeler.
Along with the overclock, Aydan refines his controller's sensitivity settings on DS4 Windows. In the app, he sets both analog sticks to a Deadzone setting of 0.00.
You can check out Aydan's Warzone controller settings and gameplay in the video down below:
READ MORE: TeeP's new Milano 821 class destroys opponents from afar