Streamer Aydan "Aydan" Conrad dominated the first-ever Call of Duty: World Series of Warzone Trios with squadmates Jordan "HusKerrs" Thomas and Rhys "Rated" Price.
The squad had a strong showing throughout the six-match tournament. Though their run did not feature a Warzone victory, they racked up a ton of kills in the stacked 50-squad custom lobby.
HusKerrs and Rated team up as final gatekeepers in match 1
The captain's crew came out guns blazing in match 1, as Huskerrs and Rated caught out straggling teams in the final circle.
Down to the top 15, Rated scouted out a squad from a lower vantage point near Salt Mine while HusKerrs closed in with a longshot elimination and a quick assist.
After a few solid picks, the squad had some trouble traversing the ravine. With the rest of the lobby closing in from various angles, Aydan padded their score with two quick eliminations, and eventually fell victim to the opposing squad's final member.
His decision ultimately benefitted their overall standings, ending the match in first place with 21 kills and 31.5 points.
---
---
Aydan clutches the final World Series of Warzone match
The trio was going head-to-head with Hector "Repullze" Torres on the leaderboard. Aydan's team garnered a solid lead in the first two matches, but Repullze managed to dethrone them by just one point after match 5.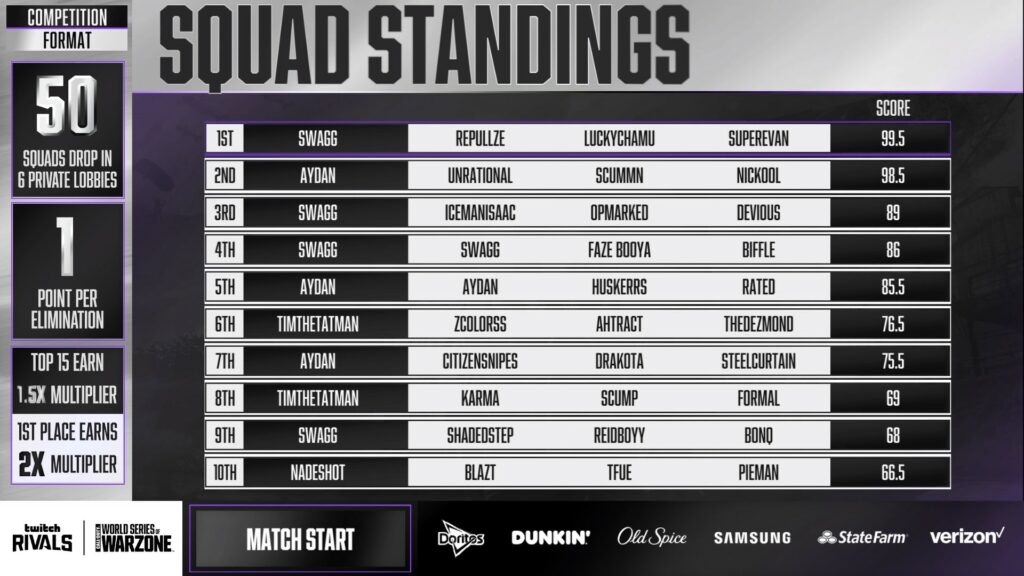 With only one match left, everything was on the line for the NY Subliner streamer and his decorated crew.
To secure the win, the squad opted to play safely in Downtown with HusKerrs perching on a rooftop and the two hiding between alleys. Aydan found a game-winning skirmish where he fried two operators exiting out of a building.
Once the game concluded, Aydan's squad claimed first place with an impressive top 15 placement alongside 24 kills. In total, the team amassed 121.5 points and 85 kills.
With the first-ever World Series of Warzone squad win, Aydan, HusKerrs, and Rated go home with a US$50,000 cash prize.
Repullze and his squad finished as runner-ups, taking US$30,000 of the US$300,000 prize pool.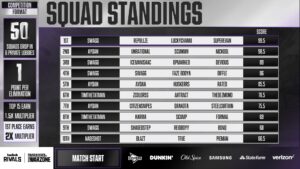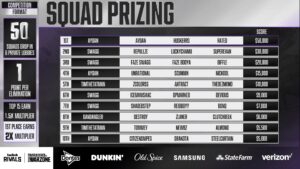 The World Series of Warzone will continue with EU Trios on August 4, and you can sign up to compete on the official website.
READ MORE: World Series of Warzone: Format, Schedule, and How to Compete