From 12 teams in the Group Stage, the Arena of Valor International Championship (AIC) 2020 is now down to eight squads as the tournament moves to the Quarterfinals.
Talon Esports and Saigon Phantom have secured their slots for the Upper Bracket Semifinals, while the remaining teams still have to fight their way through Round 1's best-of-five series.
Who were the standout players from the Group Stage? These are your MVPs for each position:
---
Support: ProE (Team Flash)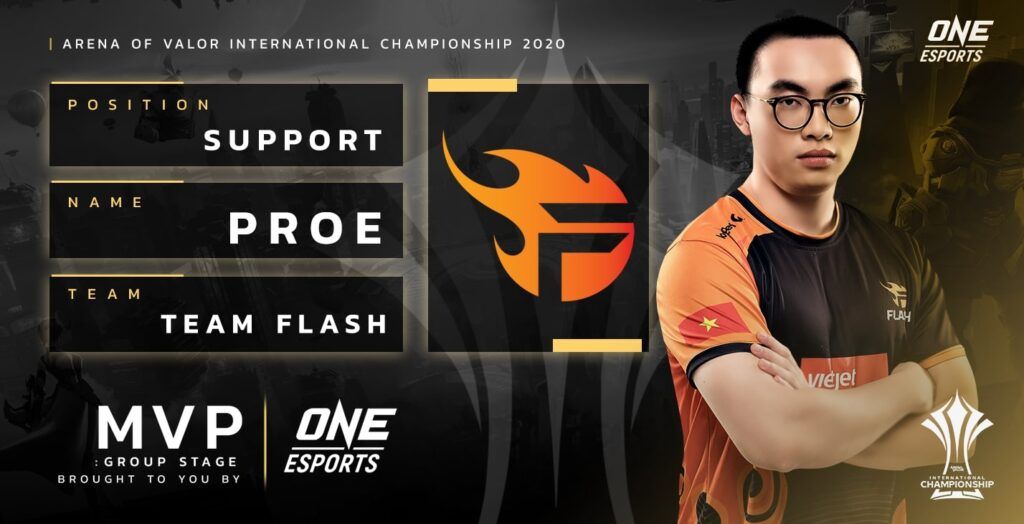 After a disappointing performance at the Arena of Valor Premier League 2020, Team Flash came back in insane form at the AIC 2020. Trần "ProE" Quang Hiệp's hero picks in particular made a big difference in Team Flash's overall performance. He locked in unusual heroes like Valhein, Volkath, Raz and Yena during the Group Stage.
ProE affirmed that this was not Team Flash's "reckless" move, and that all their picks were carefully planned.
---
Mid lane: LạcLạc (Saigon Phantom)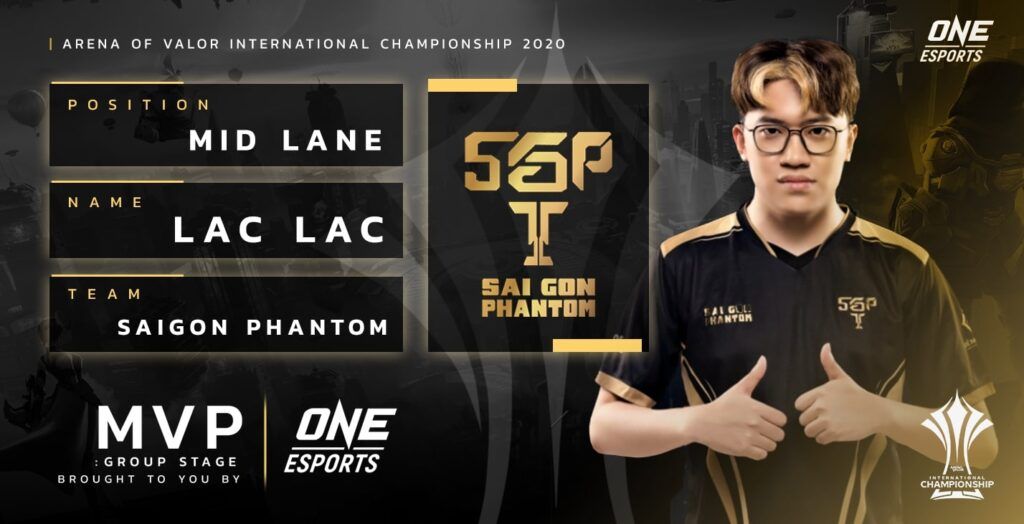 Another Vietnamese representative who also had a very good record in the competition is Saigon Phantom who concluded their Groups run as Group B's second-placers.
Their mid laner, Nguyễn "LạcLạc" Công Vinh, continues to make a difference by coordinating the pace of the team, assisting his teammates, and adding magic damage to team fights.
---
---
Abyssal Dragon Lane: LinXuan (All Combo)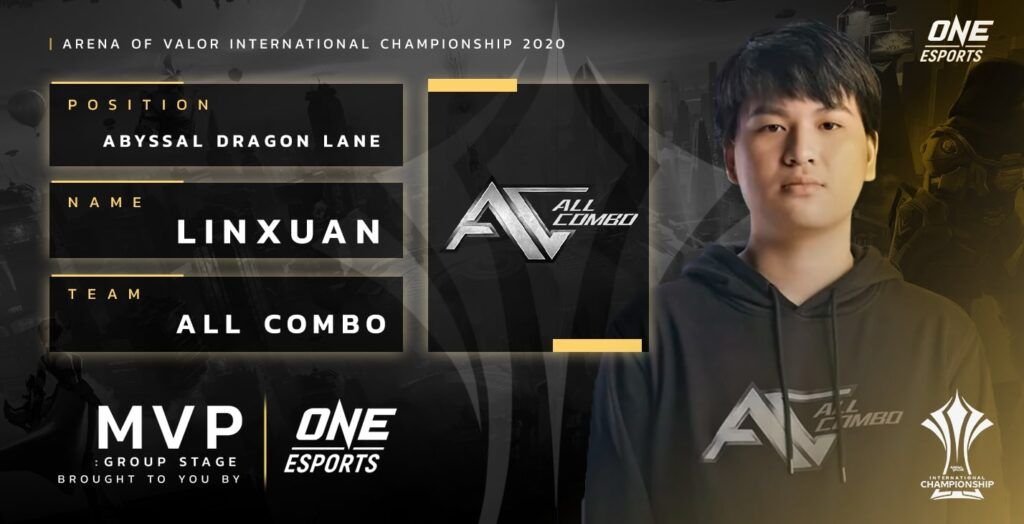 Chinese representatives All Combo surprised everyone when they finished second place in Group A. Despite starting AIC 2020 with two defeats, All Combo persistently earned victories against DG Esports, Buriram United Esports, and BOX Gaming.
An active contributor to All Combo's successful run is Abyssal Dragon Lane player LinXuan. LinXuan's ability to choose a strategic position to attack and deal damage has greatly helped All Combo overcome a lot of strong representatives, especially during their match against Buriram United Esports.
---
Dark Slayer Lane: Outcast (Hong Kong Attitude)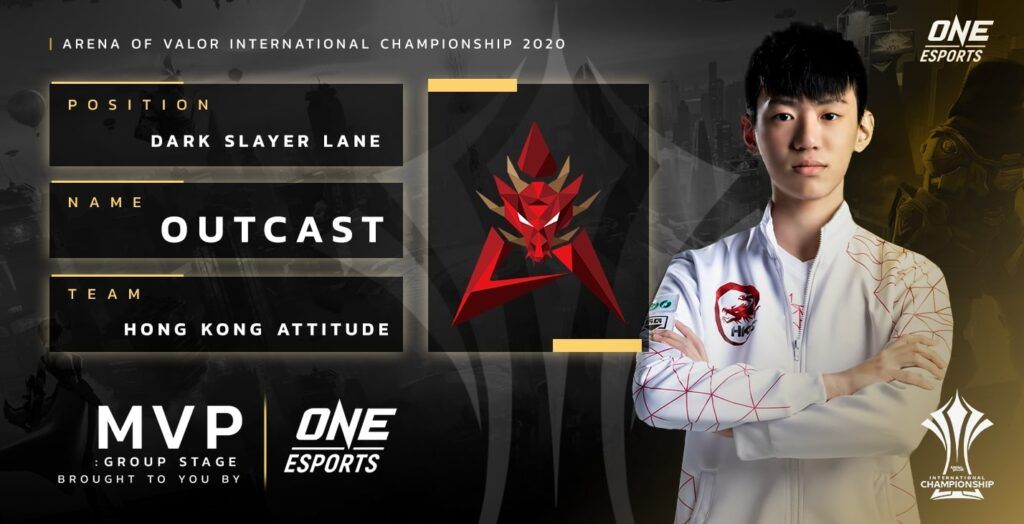 Hong Kong Attitude flawlessly conquered the Group Stage, not even dropping a single game in all of their five matches. Their Dark Slayer Lane player, Wei-Ting "Outcast" Chen, is known to make the most out of the resources that his teammates bring in. To top it all off, he executes the best teamfights for HKA to engage in. Outcast is also the player with the most MVP awards in the HKA lineup.
---
Jungle: XiaoLin (Hong Kong Attitude)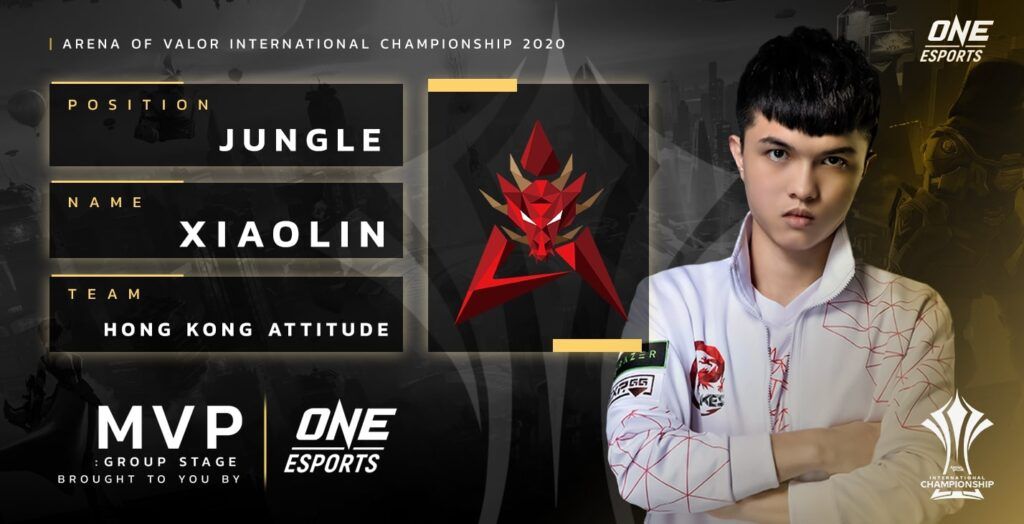 Aside from Outcast, HKA owes its victory to their indispensable jungler You-Lin "XiaoLin" Cai. Thanks to the early ganks of XiaoLin, HKA was able to control and snowball their matches. In their series against All Combo, XiaoLin snagged two MVP titles thanks to heroes Butterfly and Tulen.
READ MORE: Meet Krit, one of Thailand's most successful AoV streamers