Get ready for the ultimate virtual girl group battle between League of Legends' K/DA and Arena of Valor's Sensation.
K/DA is heavily based on the Hallyu (Korean wave) culture. They have LoL champions Ahri, Akali, Evelynn, and Kai'Sa as members.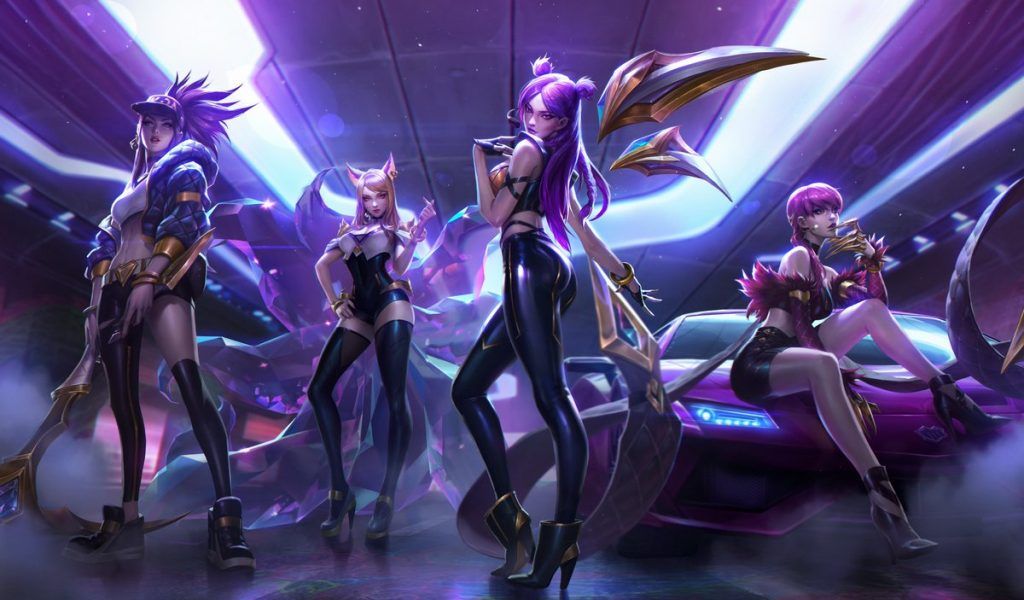 Meanwhile, Sensation is a J-pop group which consists of heroes Liliana, Capheny, Sephera, and Annette.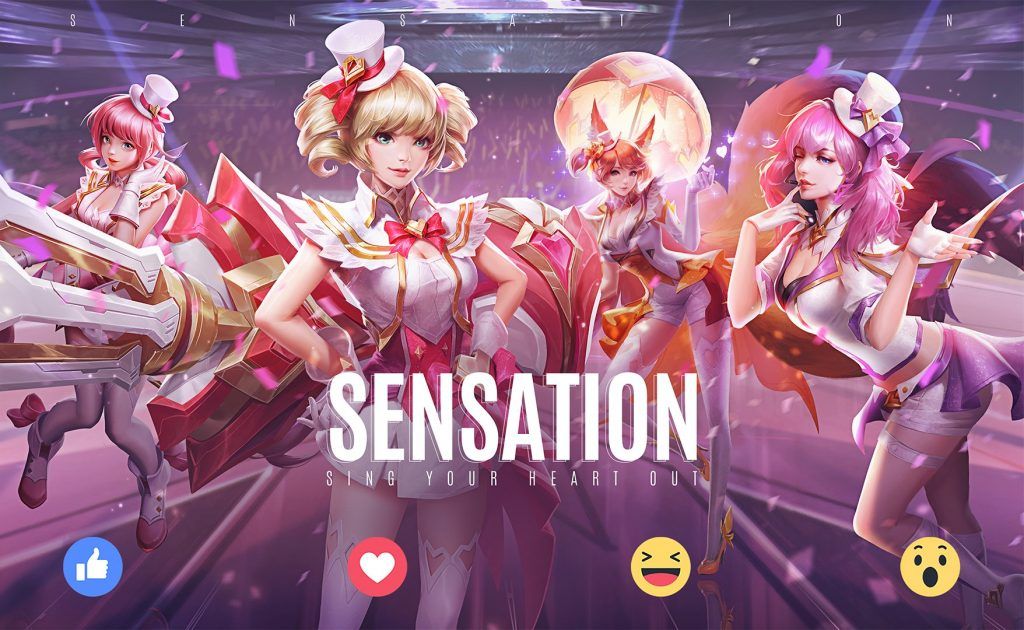 Who will shine on the stage and take the spotlight?
---
K/DA Ahri (LoL) vs Idol Liliana (AoV)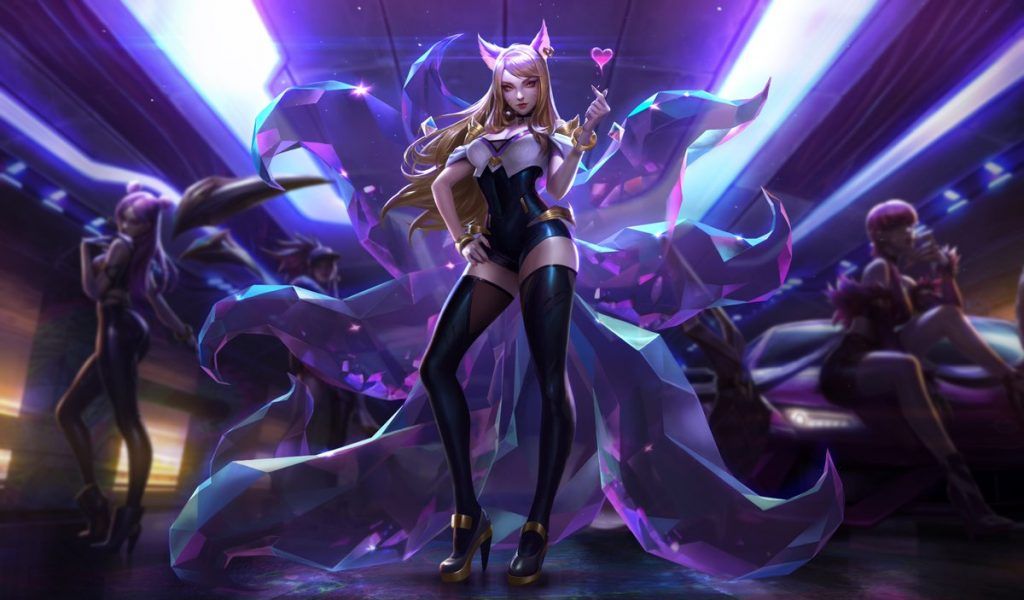 Ahri and Liliana are both classified as magical foxes. These nine-tailed idols will charm you not just with their singing and dancing, but with their glamorous looks as well.
K/DA Ahri is simply oozing with confidence, standing in her slim-fit dress that very much emphasizes her curves. Her tails take an elegant crystal form, sparkling in her every move.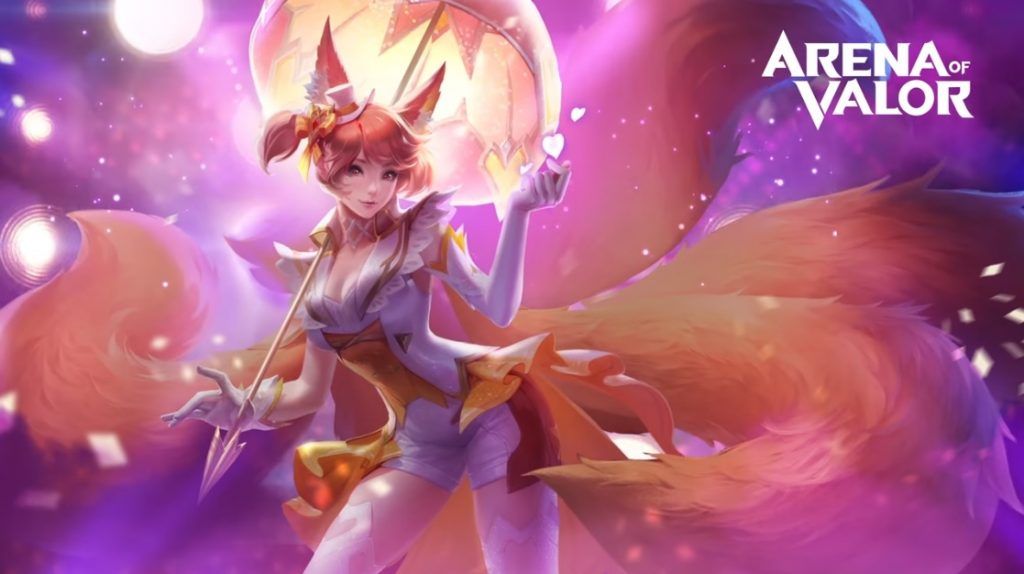 Idol Liliana sports a white and gold outfit paired with a lovely parasol. Her white tails have been dyed in a vivid gradient of yellow and orange.
Both Ahri and Liliana show off their own versions of the heart sign in their splash arts. In this foxy fight, Ahri definitely did it better.
Winner: K/DA Ahri (LoL)
---
K/DA Akali (LoL) vs Idol Capheny (AoV)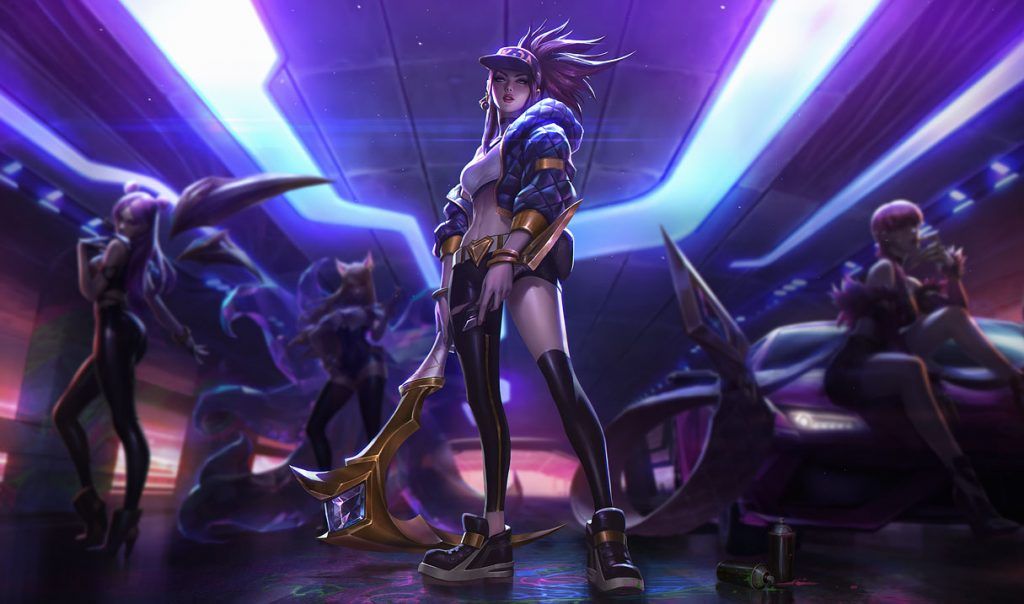 With her iconic K/DA cap, purple dragon bomber jacket, and neon form, Akali rose to be one of the most popular members of LoL's girl group. Her character was even cosplayed by former League of Legends Championship Series (LCS) player Zach "Sneaky" Scuderi.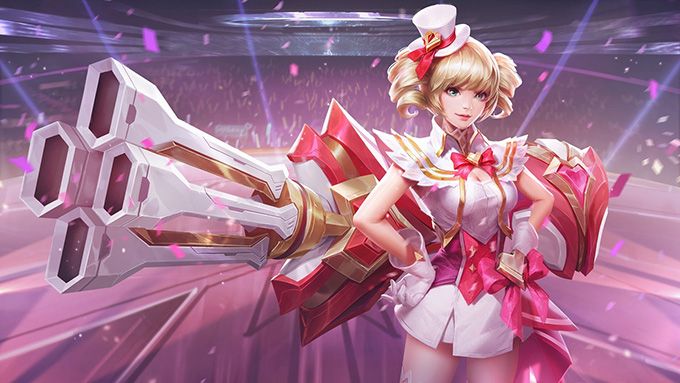 The Gunner, Capheny, looks all girly in pink and white. Her curls are bigger and shorter, with her whole getup adorned by ribbons. Her gun, Aquamarine, also matches her outfit with rosey shades.
Between a cool-looking sickle and a giant girly gun, we choose the former.
Winner: K/DA Akali (LoL)
---
---
K/DA Evelynn (LoL) vs Idol Sephera (AoV)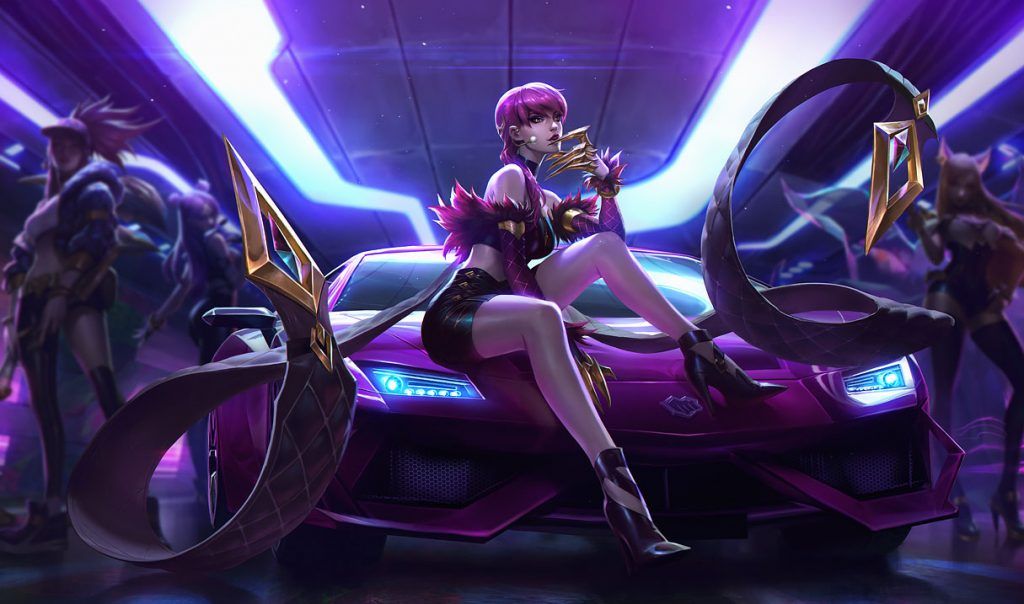 While her in-game model doesn't really come with a flashy vehicle, K/DA Evelynn is still just as good without it. Her sleek getup makes her fuschia pink hair standout, a bold color for the K-pop idol.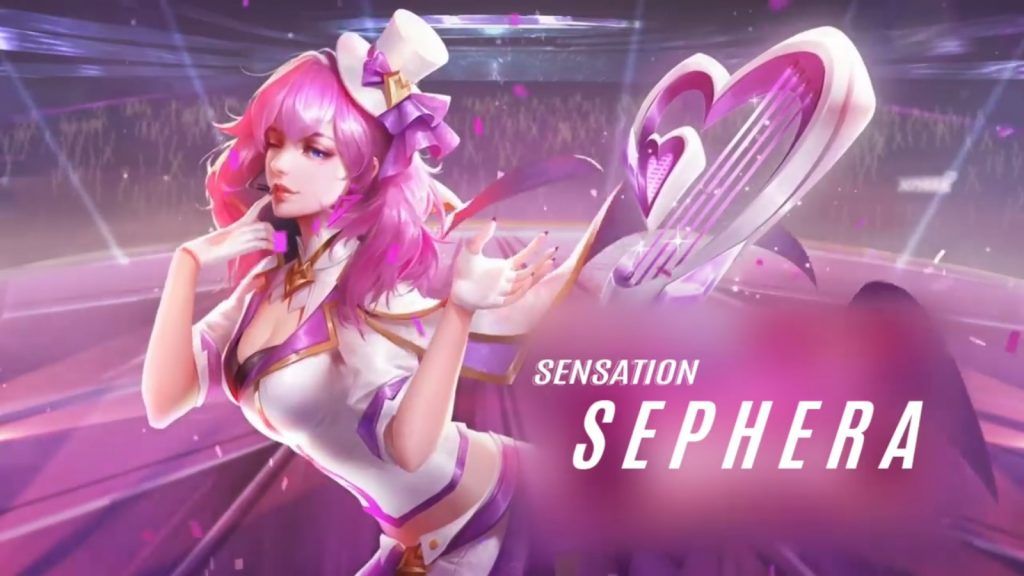 Meanwhile, Sephera is ready to take over the stage with her Love Harp weapon. A lot of pink and purple details were included in her outfit, as well as heart motifs on her headpiece, belt, and even her gloves.
A sultry demon or a dashing water mage? Sephera has totally captured our hearts!
Winner: Idol Sephera (AoV)
---
K/DA Kai'Sa (LoL) vs Idol Annette (AoV)
Kai'Sa still embodies the Void in her bright purple hair, but her K/DA form changes her hideous Void suit into something more chic and stylish for the performing stage.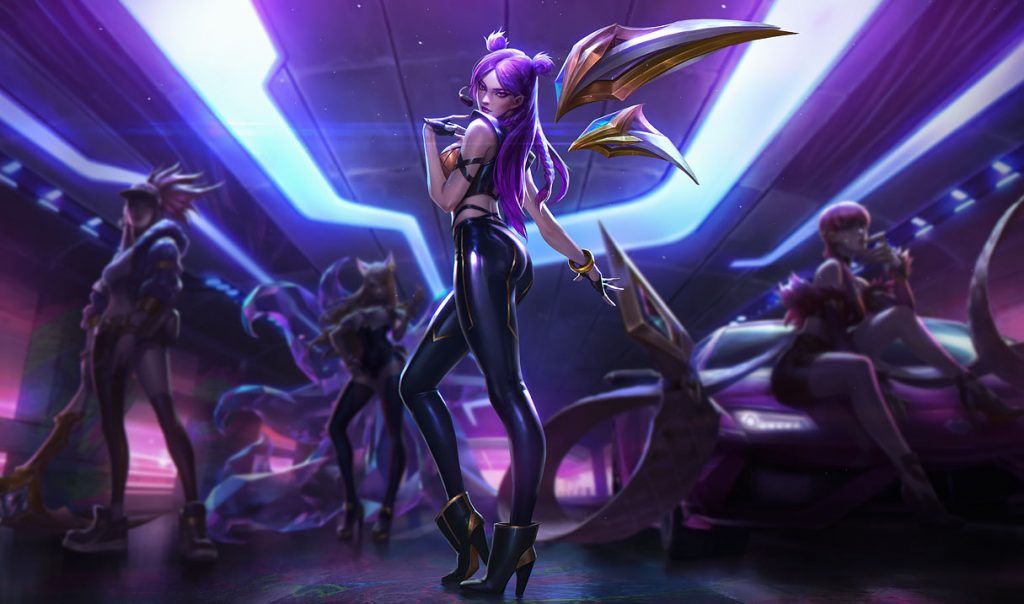 Meanwhile, Annette looks so adorable in her idol getup, wearing gorgeous pink hair in twintails. Her staff now serves as a retro microphone with a stand in between two big bunny ears.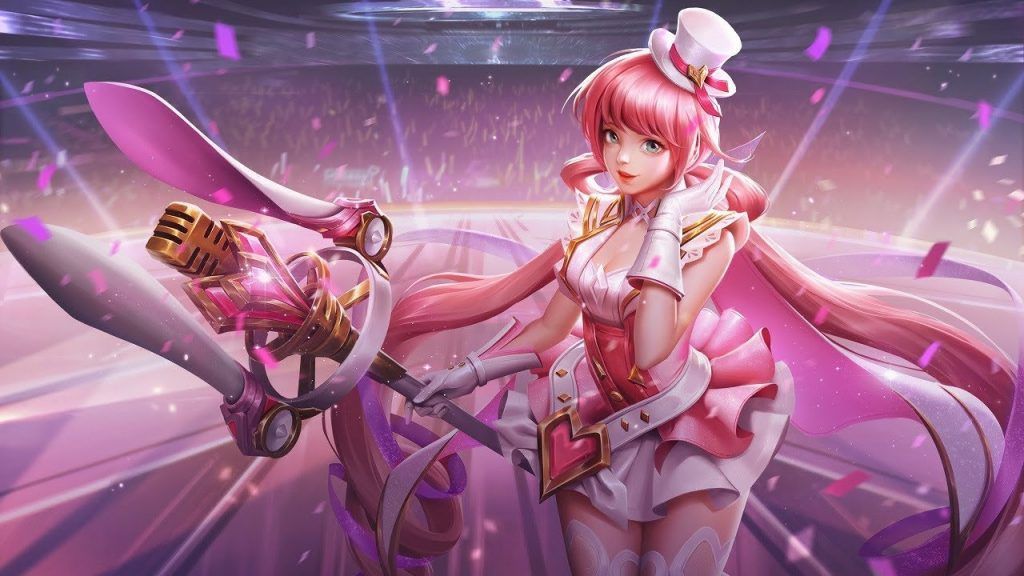 Ultimately, we want to cheer for Annette on the stage!
Winner: Idol Annette (AoV)
---
Tiebreaker: K/DA's Pop/Stars vs Sensation's Mirai no Melody
These two girl groups have released their own debut songs — K/DA's chart-topping Pop/Stars and Sensation's dazzling Mirai no Melody (Future Melody).
Pop/Stars is really catchy, featuring sick Korean lines from real-life idols (G)I-DLE's Jeon Soyeon and Cho Miyeon.
Meanwhile, Mirai no Melody presents a very light and inspirational vibe, with an adorable voice singing in Japanese.
Mirai no Melody might be targeted towards a more niche audience, so the very catchy Pop/Stars wins this battle hands down.
Winner: K/DA's Pop/Stars
Final score: K/DA 3 – 2 Sensation
READ MORE: Arena of Valor x Sword Art Online crossover: First look at Kirito and Asuna