This is ONE Esports' second article in an exclusive interview series with Rachta Lin. Read about her journey on how she became a successful self-taught artist here.
Finding your artistic style is a huge challenge for any artist. For the successful ones out there, the moment you see their artwork, you'll instantly know that it's done by them just from the style alone.
Singapore-based DC Comics and MTG artist Rachta Lin is one such artist. Using Copic markers and pens, she uses a variety of colors and poses to convey characters and their personalities.
However, she did not start out this way at all. More than 10 years ago, she produced a sizeable amount of digital art, in a completely different style because she believed that that was what she needed to do in order to succeed in the industry.
Evolving overtime, she finally found herself and her artistic style, which she shares more about in this interview with ONE Esports.
---
---
Developing your artistic style requires you to go through multiple creative processes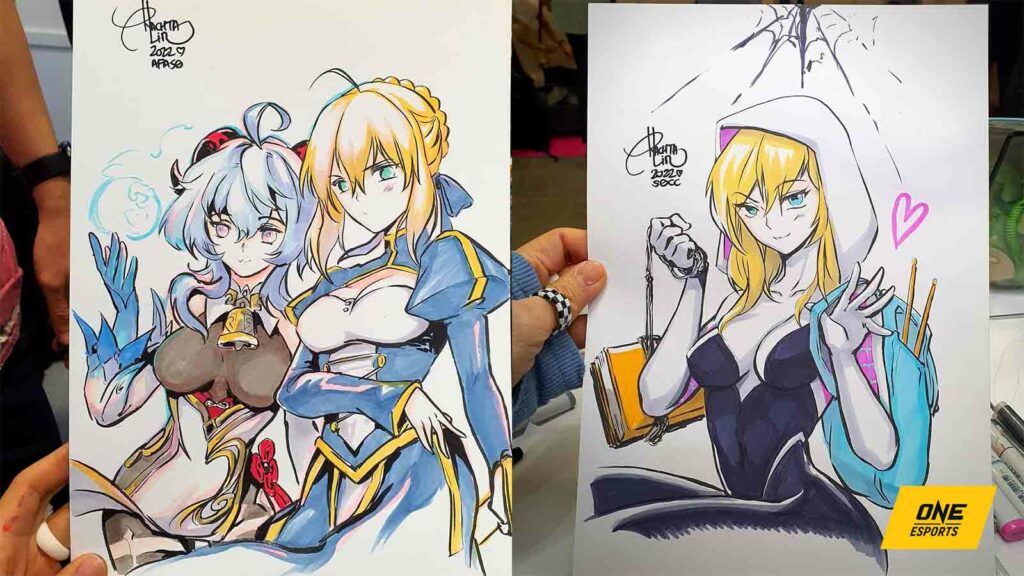 The first principle she lives by as an artist is to always push herself beyond her limits. "That's always been what I try to do," said Rachta. "I try to keep improving. If you stagnate, that's not good, as with anything in life."
"I think I'm quite experimental when it comes to practicing," she continued. "My style has changed quite drastically over the years… Drawing is a process that is never ending."
Rachta used to draw in black and white, then played with color, venturing into the digital realm. She has produced many different art styles, which she describes as "quite drastic from each other," for her digital art looks nothing like her traditional art — but is proud of the fact that she stretched herself to try out different things.
Eventually she decided to follow her heart, and stayed true to traditional Copic drawing, which she's honed the most and the longest. "I think have reached a part where a bit on the mature side in terms of skill," Rachta reflected. "I can improve on it, but maybe the style will be more stabilized."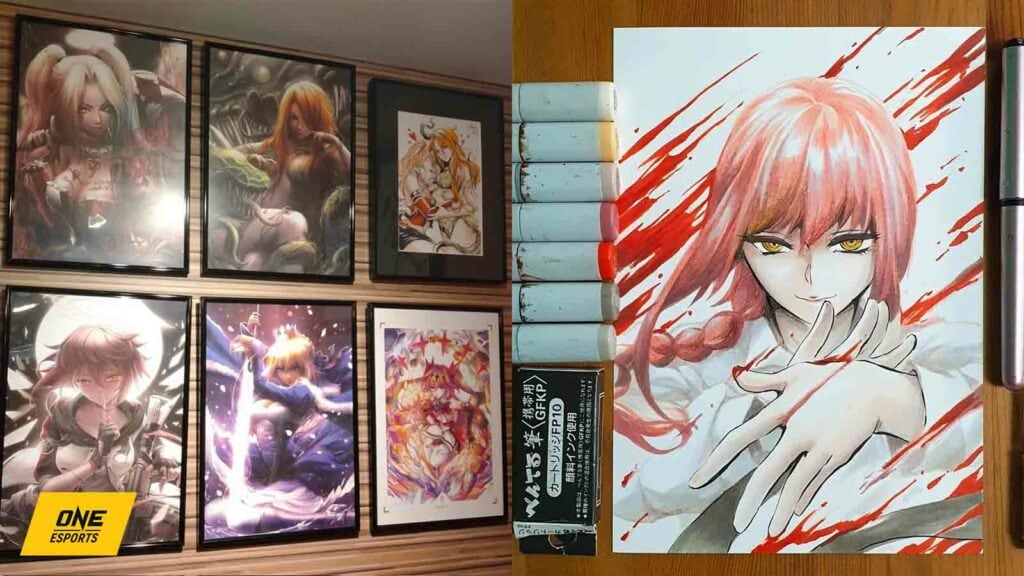 Diving deeper into traditional art, she's currently focused on drawing and improving her manga skills as she works on her very first manga series called "The Wonderverse Saga".
An artist who isn't afraid to express herself in different ways, Rachta believes that "who you are can be many things, a combination of what you like," and therefore your art, the tools you use, and expressive artistic style can also be a combination of you and how you see the world.
"For my traditional art at least, they have a little bit of a dark tone, inspired by comic book covers, because that's what I like. It also comes out in my manga too," she said. "Even when I add the character's attitude, I do a dark touch to it.
"If your art comes from who you are, your art will have a character. Previously, I didn't think of it, but now when I add myself to it, it's more identifiable."
---
Follow Rachta Lin on Instagram and look out for her debut manga, The Wonderverse Saga.
READ MORE: JoJo is by far the best anime of all time, according to Tier One cosplayers