We are truly in the Bleach renaissance — a new action RPG for the franchise will come in the next year.
The new game is titled Bleach Soul Resonance, produced by Black Moon Studio — named after Getsuga Tenshou, if you were wondering — and published by Nuverse, responsible for Marvel Snap and One Piece Blood Routes.
"The members of Black Moon Studio are all huge fans of BLEACH," the developers wrote on the game's official website. "We have been playing this project very close to our chest, and it needs to be polished before its official launch."
Aside from a vague launch date of 2024, no other dates have been confirmed for Soul Resonance. The developers promised that multiple rounds of betas will be conducted, however, so eager fans might be able to get some playtime in before the official launch.
---
---
Bleach Soul Resonance might be the new action RPG fans are looking for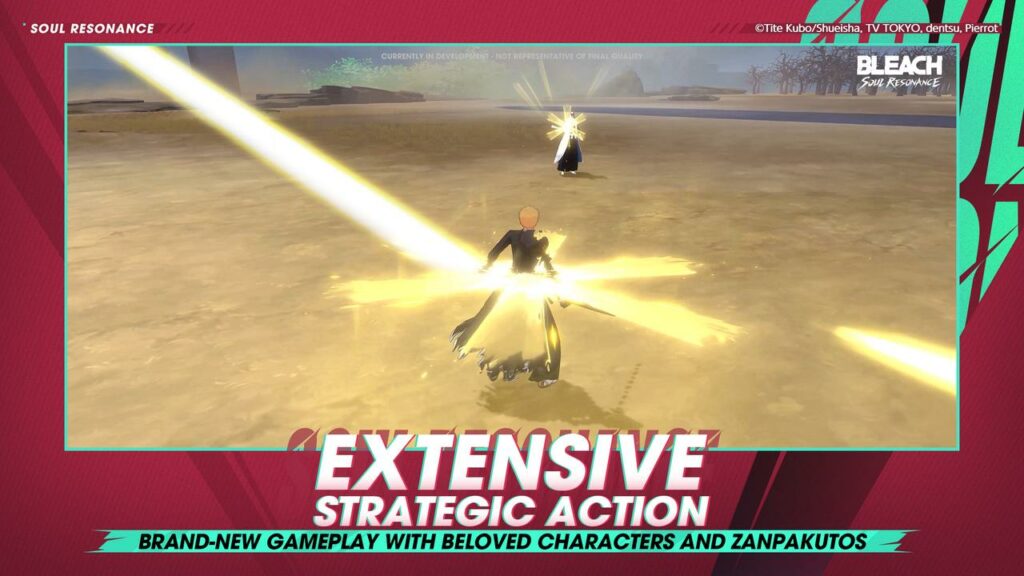 From the trailer, the game looks similar to mobile action RPGs like Punshing Gray Raven and Aether Gazer. We see glimpses of some iconic battles from the anime — including Ichigo Kurosaki battling Kenpachi Zaraki and Byakuya Kuchiki.
There is no official statement on what platform the game will be available on.
To celebrate the trailer drop, the developers are hosting a giveaway. 22 users who follow the official Bleach Soul Resonance Twitter account and retweet this post stand to win:
Sony PlayStation 5 Console Disc Edition x1
Amazon Gift Card (200 USD) x1
Amazon Gift Card (50 USD) x20
You can watch the full trailer here.
---
---
READ MORE: Bleach Thousand Year Blood War season 2 release date, new trailer, and OP revealed