Dota 2 legend, Jesse "JerAx" Vainikka, has been enjoying his retirement by picking up Valorant.
However, the ex-OG pro has a unique way of playing the game.
Instead of using a regular mouse, JerAx, has been playing using a drawing tablet and stylus.
JerAx announced that he would start streaming again a few days ago, and even gave his fans a heads-up about something that he's been working on for a while.
To everyone's surprise, he showed up on the stream using an XP-Pen-brand tablet and stylus instead of a mouse.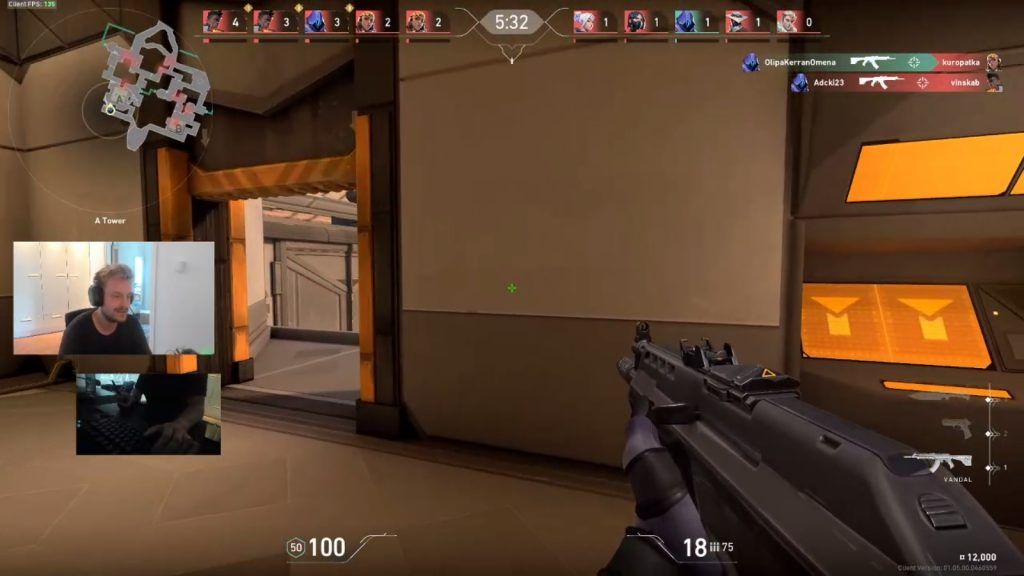 JerAx said this has been something he has been practicing for a while now, so he was pretty much used to using a drawing pen and a tablet as his mouse. He wore a special artist glove on his right hand to be able to use the pen tablet well enough in his matches.
Apparently his practice has been paying off, as he popped off with a huge all headshots triple kill in the very first round.
---
---
JerAx apparently got the idea from watching players of rhythm game Osu! hit circles and spinners with insane accuracy and precision using a device that was originally meant to create digital design and graphics.
JerAx warned his viewers that they may experience some difficulty finding a tablet that would work for FPS games.
While it may look weird for some, JerAx finds this FPS setup fun and challenging.
"It can be ridiculous but when you get used to stuff, you get used to stuff you know," said the two-time The International winner. "The problem with FPS games is you need a lot of accuracy and you actually don't have to flick that much."
To prove his triple kill wasn't a fluke, he later jumped into a game of deathmatch and clicked some more heads.
Have you tried playing an FPS game using JerAx's way? What other unconventional tools have you tried playing an online game with?
READ MORE: Check out this spam-tastic SSBU controller