This article is part of "Code COVID" a series on how the gaming and esports industry is responding to the COVID-19 coronavirus pandemic.
While many esports leagues have turned to an online format in response to the COVID-19 coronavirus pandemic, the global nature of the fighting game genre, with competitors from all over the world usually traveling to compete at offline tournaments, has brought its tournament scene to a complete standstill.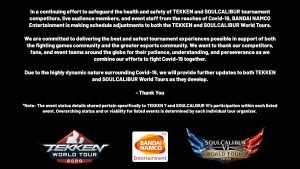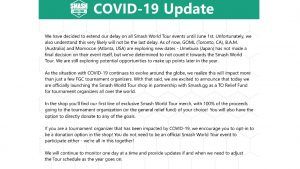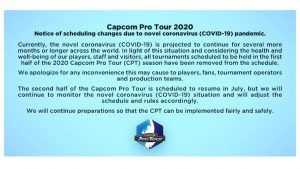 Both the Capcom Pro Tour and the Tekken World Tour have been put on hold indefinitely, leaving players in limbo.
---
The nature of the FGC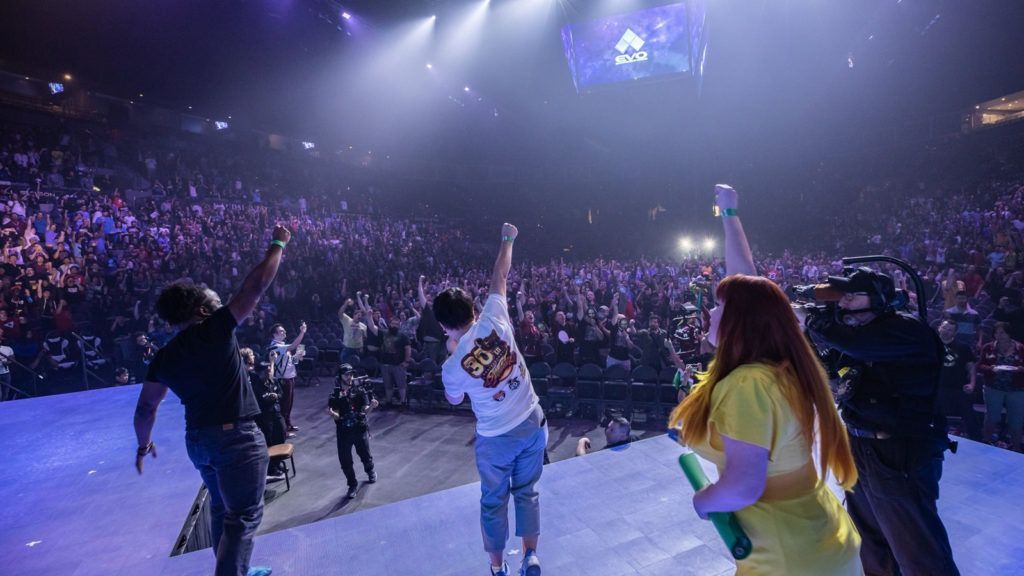 The FGC prides itself on an inclusive, "come one, come all" mindset, generating some of the biggest player-counts in recent tournaments. Although the final stages usually feature a handful of professional contenders, the group stages are filled to the brim with aspiring champions, varying in age and playing experience. For example, the prestigious multi-FGC event Evo gathered around 13,000 entrants for its nine-game lineup last year.
In recent years, FGC tournaments have taken to a global scale, touring various gaming hotspots. Just this year, the Tekken World Tour added Pakistan to its official schedule in recognition of their diamond-in-the-rough FGC that introduced the likes of Evo and Evo Japan 2019 champ Arslan "Arslan Ash" Siddique.
Looking at the scale and reach of such fighting game tours, it has become a double-edged sword during the epidemic. While it was undoubtedly a wise decision for tournament organizers to halt their events for the protection of their players and fans, these cancellations have left a competitive void in these communities.
Legendary Tekken 7 player Kim "JDCR" Hyunjin gave his two cents on the matter and how it has affected his competitive play.
"The TWT requires a lot of overseas travel so I feel like I've been busy all the time," said JDCR. "I feel bored nowadays because I can't participate in any competitions, but at the same time, I take this situation as a little break to focus on family, streaming, and myself."
Filipino pro player Andreij "Doujin" Albar shared the same sentiments about the effects of now being home-based, stating that the TWT is "where I get the most of my great experiences, playing against world-class players."
---
---
Fighting online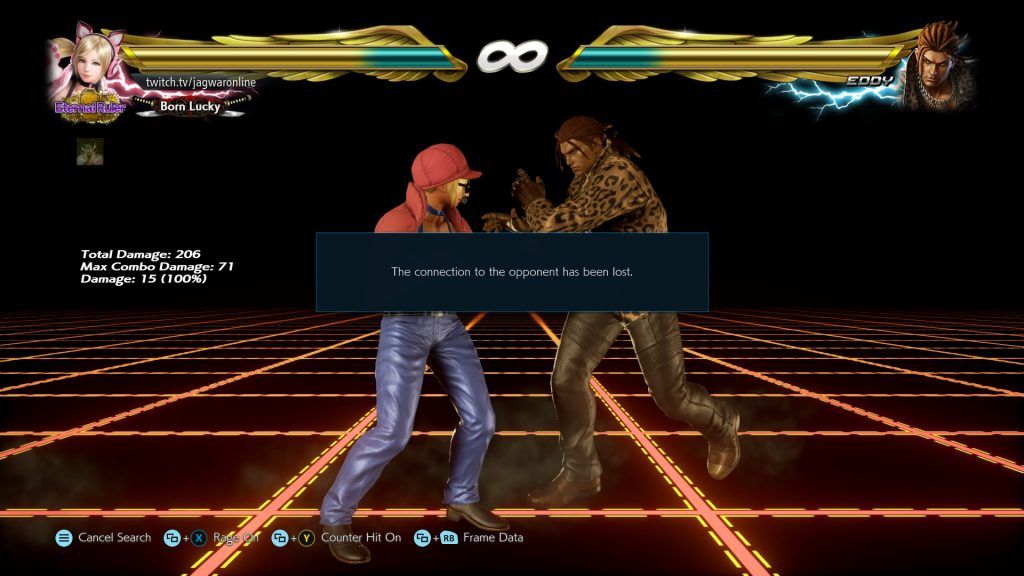 Even with the advent of the internet, FGC tournaments still have a hard time transitioning to an online format due to connectivity issues. While pro players like Doujin and JDCR spar online and stream for countless hours, they prefer the offline competitive experience for its consistency in gameplay.
American FGC player Daniel "DoomedDanny" Wood elaborated on how farfetched it would be to hold online tournaments to the same caliber as offline tournaments.
"To be honest, I'd be extremely surprised if Bandai Namco approved online TWT tournaments for Tekken," stated DoomedDanny. "I think they know that, even regionally, the net code doesn't hold up to the consistency of offline."
JDCR also considered the complications of having Evo-sized tournaments online, finding it "impossible to play a comfortable game" with thousands of players from different regions.
The two-time Evo champ also stated that fighting game tours are built on traditional FGC offline culture that revel in hype moments and banter with the crowd, some things that may be less felt in an online league.
---
Community efforts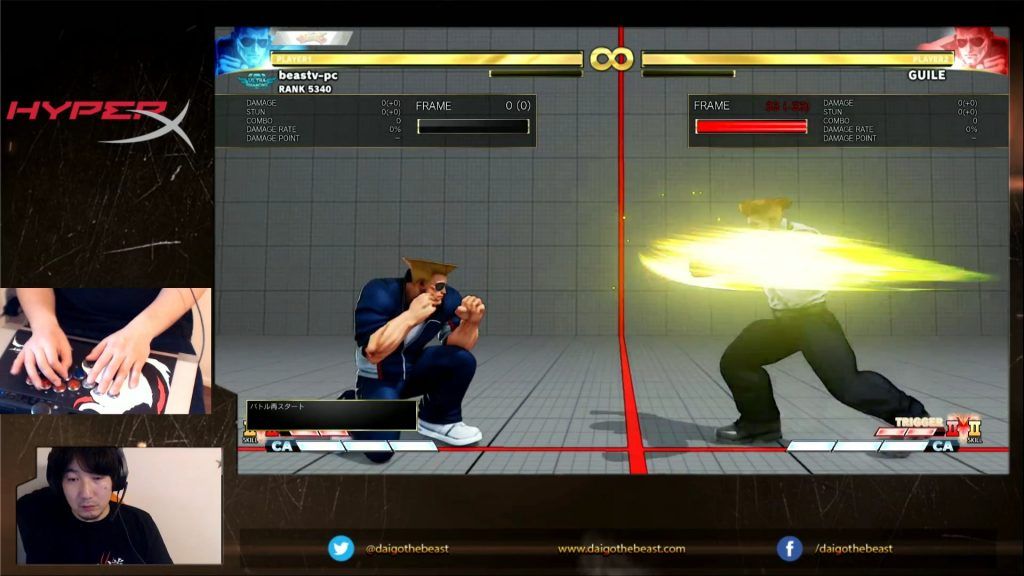 Despite the current situation, with many countries under enforced quarantine, many prominent members of the FGC remain active in content creation and online interaction. Countless pro players have focused their time on streaming to provide new content for fans to tide them over until tournaments can recommence.
With a more laidback approach to these online sessions, many pros have taken this opportunity to try out new characters and situations that showcase a more creative playstyle than competitive. In the clip below, Capcom Cup champion Naoto "Sako" Sako shows viewers how he uses Seth's V-Trigger II as a defensive mechanic.
Super Smash Bros. Ultimate pro player William "Leffen" Hjelte discussed the viability of wifi tournaments in a recent stream. Though he admits the experience is still far from the quality and efficiency of the usual tournament experience, Leffen understands that hosting wifi tournaments is "legitimately essential" for the FGC to survive.
DoomedDanny took to other games within the genre to fulfill his gaming needs. With his recent pick-up of 2013 game, Killer Instinct, he found that the game actually introduced him to some new techniques, which he plans on using to strengthen his neutral play in Tekken. The Lucky Chloe player also praised KI for its good net code, making it a good alternative for FGC enthusiasts in this day and age.
Though it may be hard and trying times for FGCs, Doujin believes that we need to keep the same fighting mentality that brought us together in the first place.
"Failure and disappointment are part of growth, improvement, and development," stated the PlayBook Esports player about the essence of learning fighting games.
Overall, this situation with COVID-19 may just be another step to creating a stronger and more dedicated FGC in the long run. Considering that this could be a prolonged setting for many players, we hope to see the competitive atmosphere of fighting games flourish outside its traditional offline setting.
READ MORE: While the CPT is on hold, Sako has trained up an absolutely monstrous Seth