Japanese pros, Hajime "Tokido" Taneguchi, Tsunehiro "Gachikun" Kanamori, and Kenryo "Mago" Hayashi recently appeared on a Topanga.tv livestream to share their unified tier list for the upcoming Street Fighter V: Champion Edition.
The trio's tier list begins with S tier, comprised of the best/strongest characters, all the way down to D tier, which includes the worst/weakest characters.
The first character all three pros designated in S-tier was Urien. The most telling reason why Urien made it to their S-tier is that Tokido has decided to pick up the character in competitive play recently.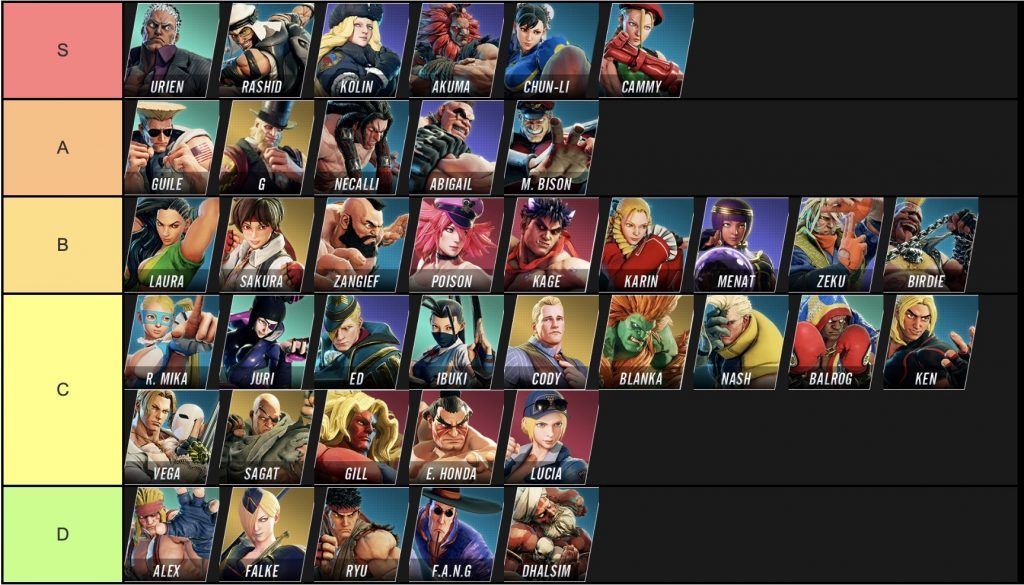 ---
The trio then followed up with Rashid, Akuma, and Cammy, their respective primary characters, for their next S-tier picks. The S-tier ranking's last two characters are Kolin and Chun-Li.
They also created a match-up bracket using the six S-tier characters with "O" signifying a win, "X" means a loss, and "Triangle" for an even 50-50 outcome.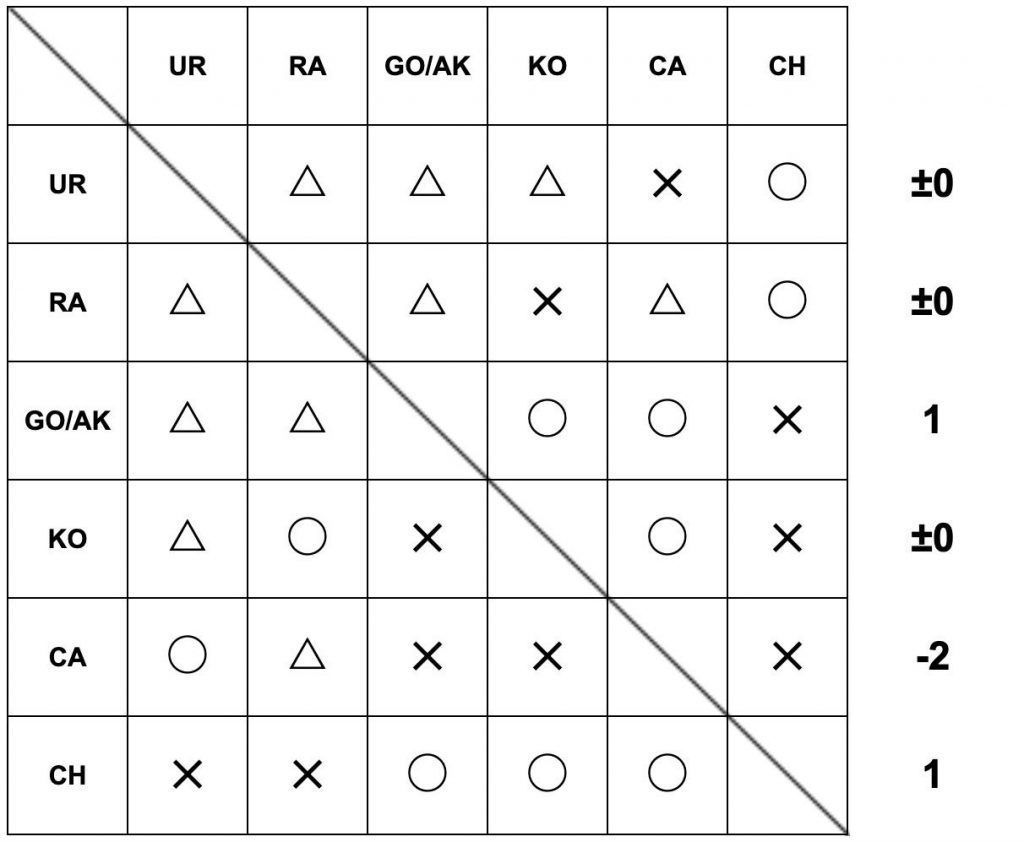 The trio's tier list interestingly listed Karin, Sakura, and Laura in B-tier. Karin dominated the previous Capcom Pro Tour season, with Victor "Punk" Woodley and Masato "Bonchan" Takahashi winning the most tournaments while using the character.
Meanwhile, Derek "iDom" Ruffin won Capcom Cup 2019 — the biggest Street Fighter V tournament — with Laura. And Ryo "Nauman" Sato upset everyone during EVO Japan 2020 with Sakura.
The final two characters of note to come under scrutiny were Ibuki and new character Gill, who both fall into the C-tier ranking.
READ MORE: New Street Fighter V: Champion Edition trailers reveal Seth's full moveset