This is part of "Evo's Top Contenders", a series on the top fighting game players competing at Evo 2019 where we look at their year so far, their strengths, weaknesses and how likely they are to win the biggest fighting games tournament of the year.
Hajime "Tokido" Taniguchi needs no introduction. But just in case you're new to the fighting games community, here's what you need to know about the man they call Murderface.
Tokido won Evo in 2017, and was the runner-up in 2018 and 2013. He has also won Evo trophies in Capcom Vs SNK 2 in 2002, and Super Street Fighter II Turbo in 2007.
He is one of the "Five Japanese Gods of Fighting Games" and is widely considered one of the greatest fighting game players of all time.
Tokido is the quintessential Akuma player, and is the creator of many of Akuma's tech, mixups, and combo strings. He is known for oppressing his opponents with overwhelming pressure and aggressive combos, never giving them a chance to recover, but if needed, he can also play the zoning game with his textbook fireball play.
Tokido is also known for his murderous expression while playing: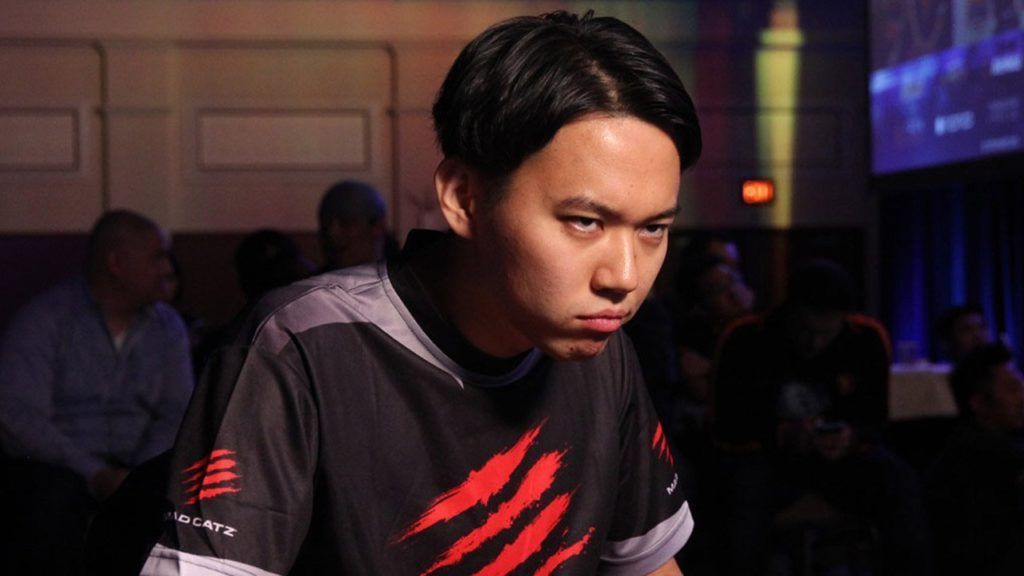 ---
Year in review
Tokido is in top form this year, and is currently second on the CPT global rankings with 2,145 points, behind only Victor "Punk" Woodley.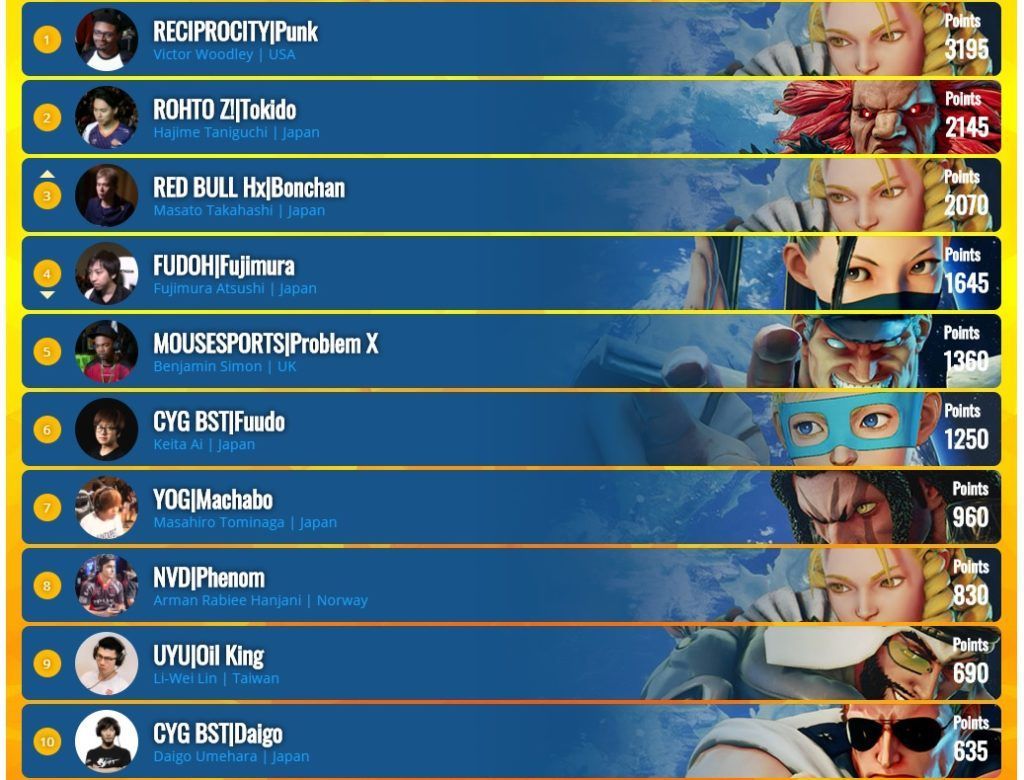 ---
NorCal Regionals 2019 (CPT Premiere)
Tokido bagged the NorCal Regionals in March with a thrilling 3-2 final set victory over Punk, who was fighting from the losers' bracket but had reset the bracket by winning the first set.
In the match, Tokido made it known that his Akuma could beat anyone, showing off what is probably the best mid-to-close range fireball game around right now.
He also landed two Raging Demons against Punk during the grand finals, showing off his almost telepathic ability to read his opponents.
---
Saigon Cup (CPT Ranking event)
Next, Tokido won the Saigon Cup in Vietnam by defeating Ryota "John Takeuchi" Takeuchi in the grand finals. Fighting from the losers bracket, Tokido got off to a quick start by winning the first set 3-1 and resetting the bracket.
The second set was a little closer, and came down to a single round to determine the tournament, but Tokido pressured Takeuchi early and never let up, easily winning the final round to win his first CPT ranking event of the year.
---
Game Over (CPT Premiere event)
Tokido then won the Game Over tournament in the Dominican Republic, beating Arman "Phenom" Hanjani 3-0 in the final set.
Even though Akuma is well known for being a glass-cannon character, Tokido has mastered his offensive capabilities and optimized his damage potential.
Tokido's mastery of Akuma is so complete he was even able to throw out this taunt against Saul "Menard" Segundo in the pools stage. The taunt initiated a juggle that Menard wasn't ready for, and Tokido reset it into another combo that ended the round.
---
Evo prediction
While Tokido is one of the clear favorites for Evo, he does need to watch out for fellow Japanese pro, Fujimura "Fujimura" Atsushi at Evo — the two are projected to meet in the winners semifinals.
While Tokido was able to get a perfect round against Fujimura in the Fighters Spirit grand finals, it's clear that he struggles with the Akuma vs Ibuki matchup, with Fujimura eliminating Tokido at the FV X SEA Major, Fighter's Spirit, and at CEO this year.
He should also be wary of 2013 Evo champ, Ho "Xian" Kun Xian, who he can also potentially face in the winners semifinals.
Regardless, Tokido usually plays his best at Evo and he's always a threat to take the title.
He dictates the pace of the game, and his style of play forces his opponents to adjust to what he's doing, but that doesn't mean he can't make key adjustments himself.
He's also a player that isn't affected by pressure because he's been competing at the top for such a long time. We predict Tokido will finish at least Top 3 this year.
READ MORE: Infiltration will compete at Evo 2019