Capcom has decided to scrap all live Street Fighter V: Champion Edition events including premiers, ranking tournaments, and World Warrior events for the 2020 season, due to the ongoing COVID-19 pandemic.
Instead, the company will be hosting 18 online regional tournaments with the winners of each tournament advances to this year's Capcom Cup. Along with the 18 winners, Capcom Cup 2020 will also direct invite reigning champion, Derek "iDom" Ruffin, and a "fan favorite" community vote from the Top 31 of last year's Capcom Cup.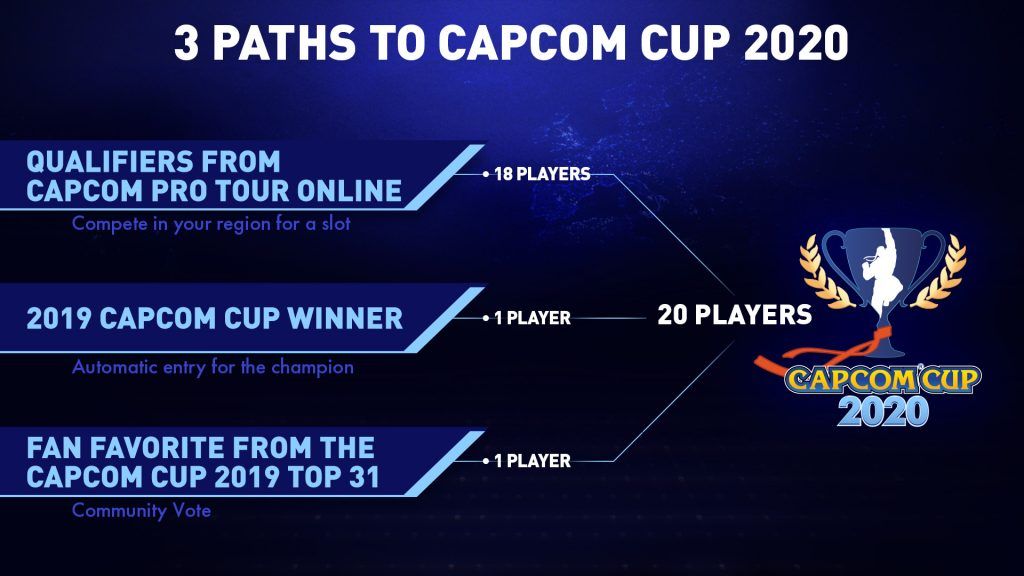 The Capcom Cup Tour Online kicks off on June 6 with a tournament scheduled for the North American East region. They've also updated the schedule on their official site and listed down all 18 Capcom Pro Tour Online tournaments:
June:
June 6-7 North American East 1 (Block B)
June 13-14 Europe East & Middle East 1 (Block F)
June 27-28 Asia South East 1 (Block G)
July
July 4-5 South America 1 (Block D)
July 18-19 Europe West 1 (Block E)
July 25-26 Asia East 1 (Block H)
August:
August 8-2 Central America (Block C)
August 15-16 North America West 1 (Block A)
August 29-30 North America East 2 (Block B)
September:
September 12-13 Europe East & Middle East 2 (Block F)
September 19-20 Asia South East 2 (Block G)
September 26-27 South America 2 South America 2 (Block D)
October:
October 10-11 Europe West 2 (Block E)
October 17-18 Central America (Block C)
October 24-25 Asia East 2 (Block H)
November:
November 7-8 China (Block J)
November 14-15 Australia (Block I)
November 21-22 North America West 2 (Block A)
---
---
Capcom has also decided to move the date and location of the Capcom Cup 2020. The tournament was originally scheduled to take place in Paris in December this year, but will now be held in the first quarter of 2021 in the United States.
With Capcom's decision to move its annual competition online, the community has identified two major issues.
As the Capcom Cup tournament slots have been reduced from 32 to 20, there will only be a total of six qualifier tournaments for the Asian region. Last year's Capcom Cup had 18 players from the Asian region, 14 of which from Japan.
Another issue is Street Fighter V: Champion Edition's netcode. Capcom has been hard at work improving online play, but the community is still unsure if SFV:CE's online servers will be a viable option for competitive play.
READ MORE: SigurRos's 5 pro tips you need to know to master F.A.N.G.