Rapidly growing Indonesian organization, Bigetron RA, has won PMCO PUBG Mobile Club Open Fall Split Global Finals in Kuala Lumpur, Malaysia.
The tournament saw 16 teams playing 16 matches, with points awarded for kills and final placement. Bigetron RA dominated throughout, scoring 303 points total to secure their first-place finish on the leaderboard, and taking home US$180,000 prize money. The team also earned five first-place Chicken Dinners, adding an extra US$25,000 to their tally (US$5,000 per win).
The team's championship roster consists of Made Bagus "Luxxy" Prabaswara, Muhammad "Ryzen" Albi, Nizar "MiCROBOY" Lugatio, and Global Finals MVP Made Bagas "Zuxxy" Pramudita.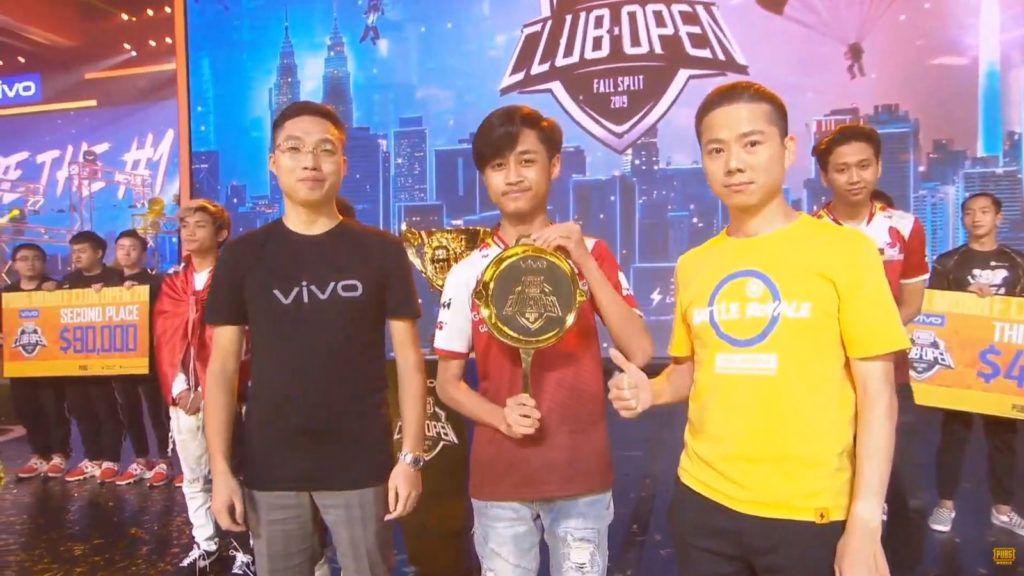 ---
---
Bigetron dominated all categories of the final. Before the last day even began, they were leading in kill points and placement points with four Chicken Dinner victories and an 83-point lead.
Here's how the 16 teams ranked after all rounds were played:
Bigetron RA
TOP Esports
MEGA.Conqueror
ILLUMINATE The Murder
Entity Gaming
Team Queso
RRQ Athena
Orange Esports.CG
Team Unique
Cloud9 Mobile
Yoodo Gank
Team SouL
UNicornGaming
ARG Wistaria
EGC KR Black
Kurdistan Esports
TOP Esports managed to secure the runner-up spot from ILLUMINATE The Murder and MEGA.Conqueror after a thrilling final match. TOP Esports received US$90,000 and an additional US$15,000 for their efforts, while MEGA.Conqueror won US$45,000 and US$10,000 for their third-place finish.
You can watch the final day of the Global Finals here:
READ MORE: PUBG Mobile's new Rage Gear mode is basically a battle royale death race