The Overwatch League is moving into uncharted waters thanks to a multi-year licensing deal between Activision Blizzard and trading card manufacturer, Upper Deck.

The deal is a first for any esports league and will result in new licensed collectibles, from trading cards of your favorite Overwatch Pros, to stickers, books, prints, posters, and other memorabilia.

The first trading card set will be released on June 19 and will focus on the league's inaugural season. It includes 125 players from the original 12 OWL teams. There will also be rare, variant versions of base cards printed on acetate or foil.
Packs will include six cards each, and will be released on Upper Deck's e-Pack platform, making the cards available both digitally and physically, and allowing fans to easily access packs from anywhere in the world using a smartphone, tablet or computer.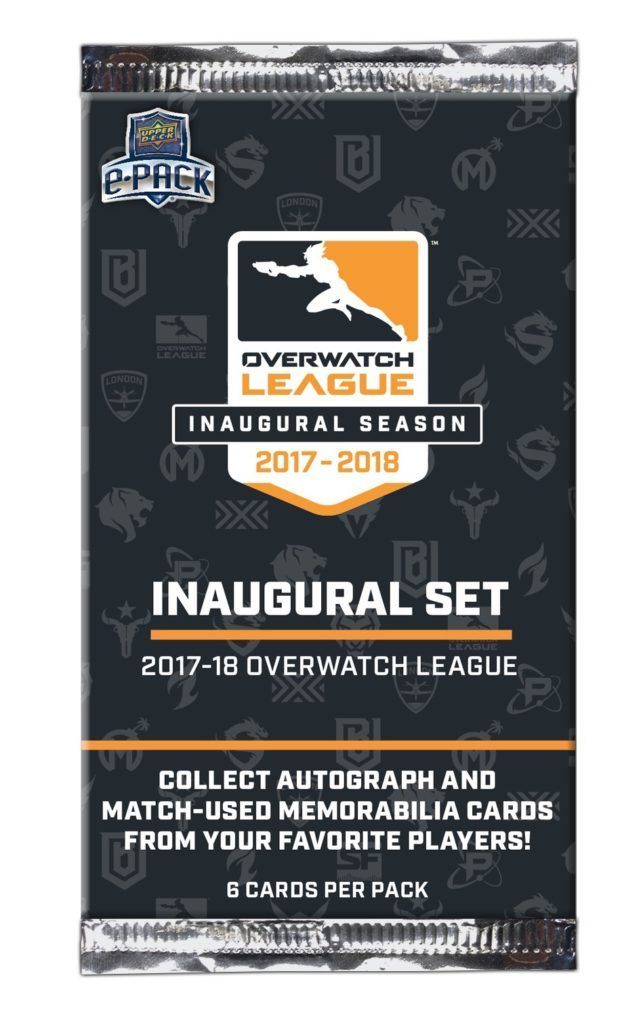 The e-Packs include an extensive achievement system that will let collectors earn exclusive in-game avatars, relic shadowbox cards featuring match-used equipment, autographed jerseys, and multi-player booklet cards.

"Collaborating with Upper Deck allows the Overwatch League to offer fans everywhere the opportunity to collect and trade exclusive cards and collectibles," said Daniel Siegel, Blizzard Entertainment's head of esports licensing.