Brooklyn Nets superstar, Kevin Durant, will be joined by 15 other NBA players in a players-only NBA 2K online tournament that will run from April 3-12 and be broadcasted on ESPN.
Durant will be joined by league All-Stars Donovan Mitchell of the Utah Jazz, Trae Young of the Atlanta Hawks, Devin Booker of the Phoenix Suns, and Domantas Sabonis of the Indiana Pacers.
The other participating players include Los Angeles Clippers duo Montrezl Harrell and Patrick Beverley, Portland Trailblazers center Hassan Whiteside, Cleveland Cavaliers center Andre Drummond, Chicago Bulls guard Zach Lavine, Miami Heat forward Derrick Jones Jr., Sacramento Kings forward Harrison Barnes, Washington Wizards rookie Rui Hachimura, Denver Nuggets forward Michael Porter Jr., Phoenix Suns center Deandre Ayton, and free agent Demarcus Cousins.
---
---
The tournament bracket will be seeded according to each player's NBA 2K rating and length of tenure in the NBA. Here's how the seeding looks like: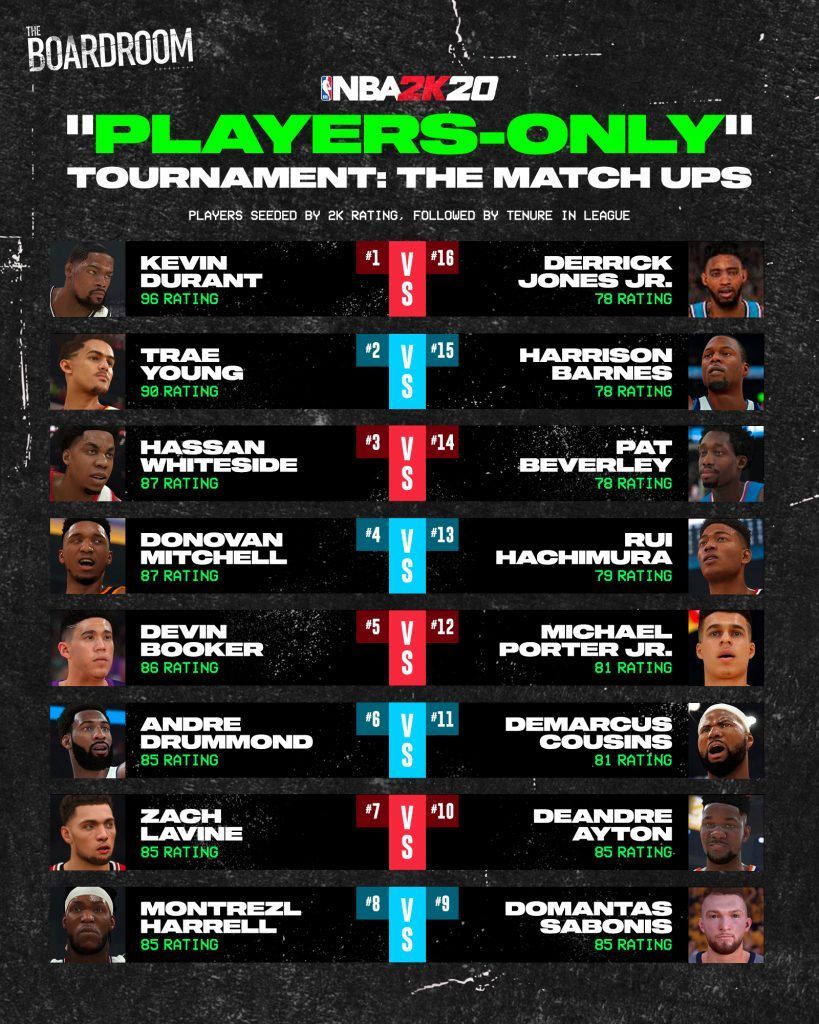 The NBA is still in the process of finalizing details of the tournament before its expected launch on April 3, however.
The worsening COVID-19 coronavirus pandemic has forced the NBA to suspend the 2019-2020 season earlier this month after Utah Jazz All-Star Rudy Gobert became the first NBA player to test positive for the virus. At least eight other active players have also tested positive since then, including Durant and Mitchell, with Gobert and Mitchell notably having already recovered.
With the season still on hold, many NBA players have turned to playing and streaming video games to pass the time. With that said, the upcoming players-only NBA 2K tournament will be the NBA's way of appeasing fans craving to see their favorite players back in action on the hardwood — even if it's only through a video game.
READ MORE: Meet the former CS:GO pro who's now a doctor fighting against COVID-19