Reigning MPL Indonesia and M1 World Champions, EVOS Esports, have yet to reveal their roster for MPL Indonesia Season 5, but thanks to EVOS main tank, Yurino "Donkey" Putra, we may already know who's on the team.
During a streaming session, Donkey candidly revealed that eight players have been registered to play with EVOS in MPL Season 5.
Donkey also stated that Eko "Oura" Julianto's spot on the team will be replaced by a player called Butsss who has been seen on stream playing with the team.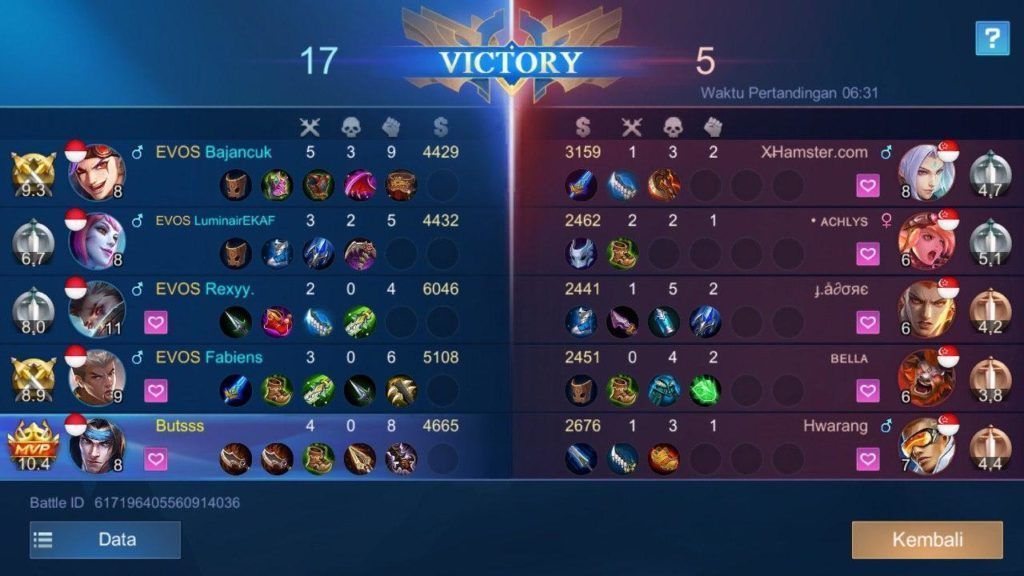 Interestingly, Donkey also said that he only wants to be a backup player for Season 5. Assuming that he's not joking, he will likely be replaced by Bajan as the team's main tank.
Based on this, we can assume that EVOS Legends' Season 5 main roster will be Rekt, Luminaire, Wannn, Butss, and Bajan. While the reserve players will be Rexy, Donkey, and Vins.
READ MORE: The world's number one ranked MLBB player is a middle-aged Indonesian man