When envisioning "boy bands" or "boy groups" in the music scene, iconic names like Jackson 5, NSYNC, Backstreet Boys, One Direction, and K-pop sensations EXO and BTS likely come to mind. Traditionally, these groups showcase all members on stage, singing and dancing.
However, the concept of boy bands undergoes a fascinating evolution with the introduction of League of Legends' own virtual group, Heartsteel. Comprising six champions — Ezreal, K'Sante, Kayn, Sett, Yone, and Aphelios — only four take the spotlight on stage. This departure from the norm prompts the question: What about the remaining two members?
ONE Esports spoke to Stephanie Leung, Riot Games' Product Lead for LoL Personalization, and Thomas Randby, Lead Concept Artist, on why Yone and Aphelios play unconventional roles in Heartsteel.
---
---
Heartsteel members Yone and Aphelios neither sing nor dance — why is that?
Yone and Aphelios' absence from performing in Heartsteel stems from the band's status as an up-and-coming group in the music scene.
As a recently formed group, they face resource limitations compared to more established counterparts like K/DA in the Riot Games Music universe. Because of this, the video game company introduced two unconventional roles within the boy band to address these constraints.
"That's why you have Aphelios in there and you have Yone in there because (Heartsteel) wouldn't be able to create the music or the music video without them," said Stephanie in an exclusive interview with ONE Esports.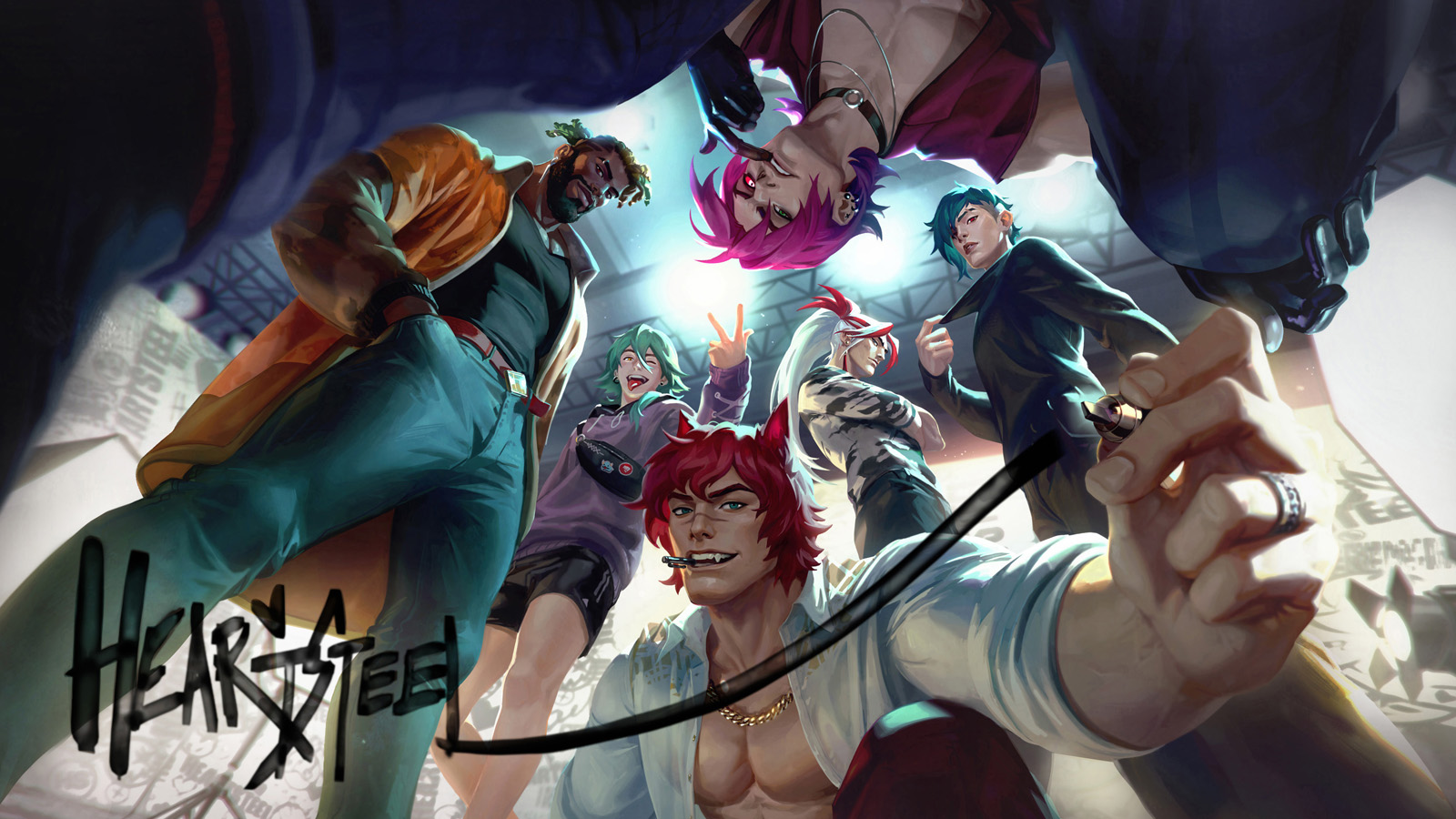 Aphelios, being mute in the official lore, assumes the role of Heartsteel's instrumentalist and songwriter, as singing isn't an option for him. Reflecting his creativity with the five Lunari weapons, in this alternate universe, he brings that innovation to the group's music by skillfully using various musical instruments.
Yone, distinguished as a responsible champion in contrast to his rebellious brother Yasuo, serves as the ideal music producer for the group. His role ensures the band operates seamlessly, handling tasks such as shooting music videos and conducting Discord meetings with efficiency.
Notably, within the Riot Games Music universe, Yasuo also holds a producer role for the mixed-gender virtual group, True Damage.
Riot believes these role assignments "make a lot of sense" given these champions' personalities and backgrounds in League of Legends.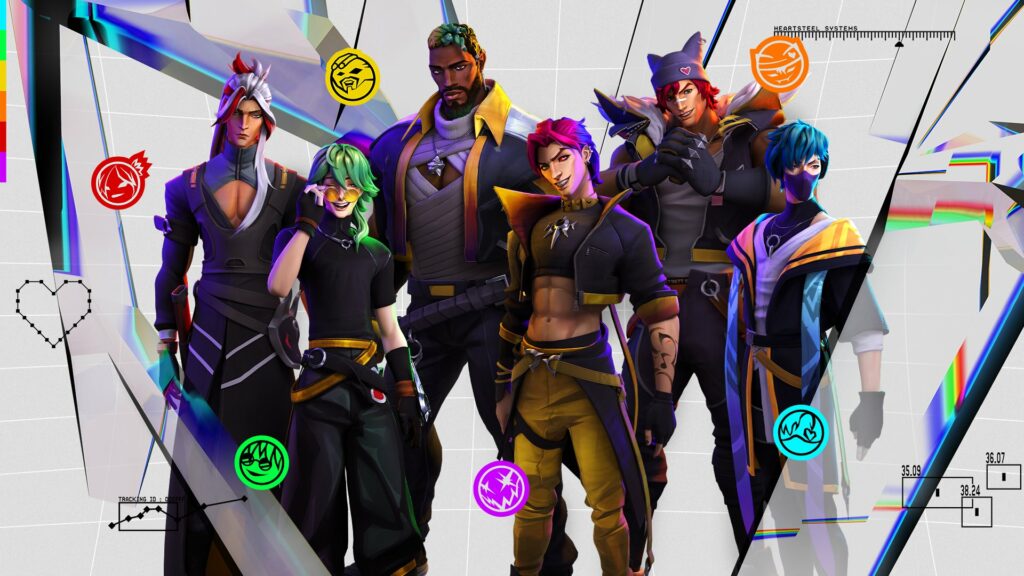 "I think trying to define how each character fits into not only their role as it pertains to the game, but their role within the music group is a really interesting conversation for us to have," Thomas said. "I think it's something we're really intentional about when it comes to champion selection, specifically in the context of the music universe, because there's a lot more to music than singing."
Heartsteel's real-life counterparts span various genres, featuring American rapper Cal Scruby as Kayn, Korean singer Baekhyun from EXO and SuperM as Ezreal, Nigerian-American hip-hop artiste Tobi Lou as K'Sante, and Taiwanese Mandopop artiste Ozi as Sett.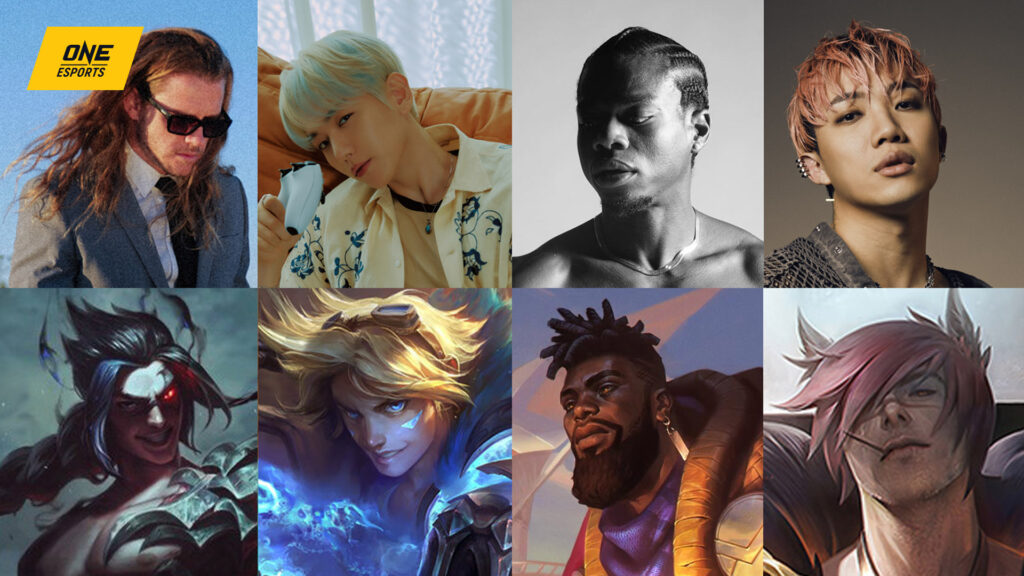 These four artistes marked their debut with the song "Paranoia," performed live during the League of Legends World Championship (Worlds 2023) finals on November 19 at Gocheok Sky Dome in Seoul, South Korea.
Heartsteel marks Riot Games' first all-boy virtual group, preceding other virtual acts like K/DA, True Damage, and Pentakill.
Follow ONE Esports on Facebook and Twitter for more LoL news, guides, and highlights.
READ MORE: There's something different about Heartsteel Ezreal, and it's all thanks to EXO Baekhyun