It's no secret that Riot Games faced a multitude of challenges when organizing this year's offline League of Legends Worlds 2021 after a last minute change of venue from China to Iceland.
As such, this year's Worlds merch that's been produced was originally inspired by Shenzhen, a historic city in China.
Rather than having the Worlds 2021 collection go to waste, Riot Games decided that they will "sell select merchandise at a discounted rate of 20%". What's more, all the proceeds will go to charities that drive COVID-19 relief efforts.
---
---
Gross proceeds of the Worlds merch collection in 2021 will go to the Riot Games Social Impact Fund
Starting from October 5 to December 31 2021, in partnership with ImpactAssets, 100% of the gross proceeds from this Worlds merch collection will be donated to charities through the Riot Games Social Impact Fund, the game developer's philanthropic arm that makes direct investments to non-profit organizations worldwide.
This apparel collection includes a long sleeve crop tee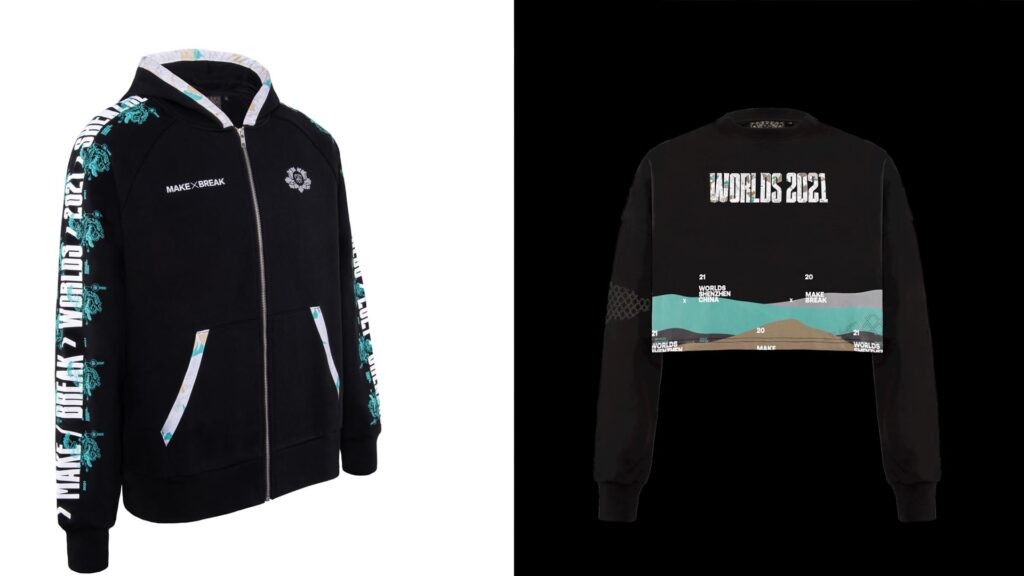 One of the more unique offerings this year is Riot Games' first ever long sleeve crop tee. Previous K/DA Ahri and Kai'Sa short sleeve tee designs introduced this modern fashion style, and this marks the first long sleeve version in the store.
We especially love the inclusion of mountains and their various degrees of terrain, screenprinted in muted complementary colors on the bottom half of the tee.
Pair it with the official MAKE/BREAK zip-up hoodie, which screams "Worlds 2021" across both its sleeves.
The Worlds merch collection won't be complete without face masks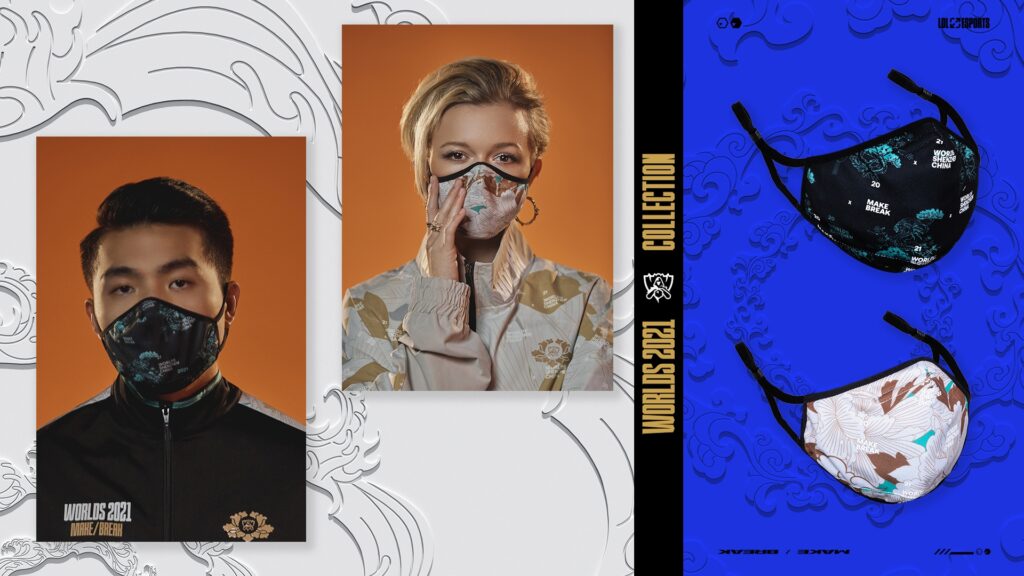 As the globe continues to tackle the COVID-19 pandemic, face masks have become the norm. Adapting to the changing apparel climate, this is also the first time Riot Games is including face masks in its Worlds merch collection.
To showcase your power, grab an oriental Baron Nashor mask with a black base that goes with everything. For a more feminine touch, there's always the Floral mask.
Bring out your inner Shang-Chi with this exclusive Baron Nashor Long Sleeve Tee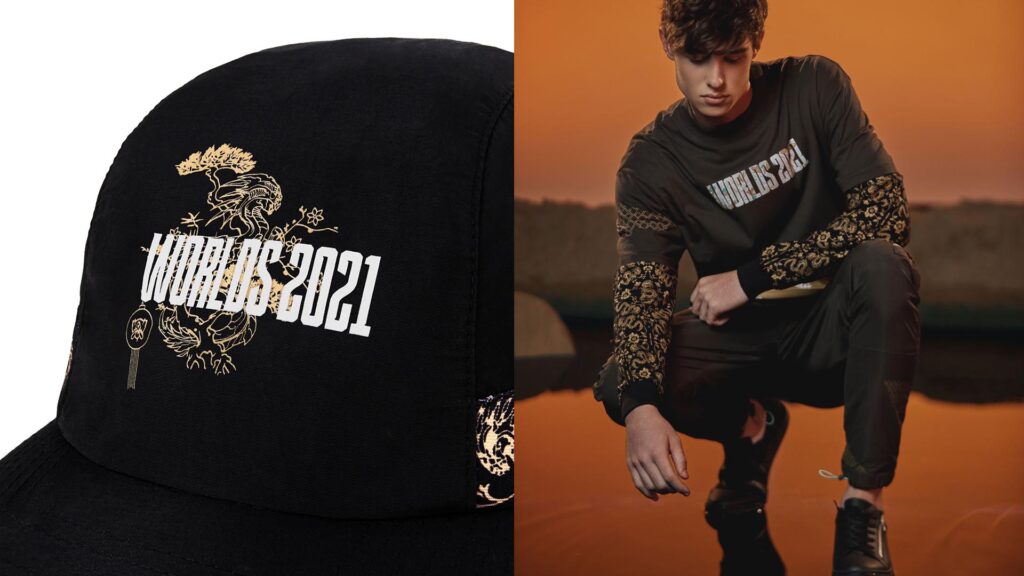 Want to be like Simu Liu, who also happens to be a big League of Legends fan?
Now you can with this Baron Nashor long sleeve tee. Instead of breathing fire, this dragon exhales gold all over its sleeves, screenprinted in utmost detail.
To complement the look, put on a Baron Nashor hat as well. You definitely don't want your father's gang members to recognize you on the streets and attack you now, would you? Especially not when Worlds 2021 is on.
---
Full pricing list of Worlds 2021 collection
Tibbers Plush — US$28
Baron Nashor Tee (Unisex) — US$32
Tee (Unisex) — US$32
Peony Flight Jacket — US$88
Women's Cropped Long Sleeve Tee — US$40
Baron Nashor Long Sleeve Tee (Unisex) — US$40
MAKE/BREAK Zip-Up Hoodie — US$68
MAKE/BREAK Jade/Bone/Gold Pullover (Unisex) — US$60
Peony Track Pants — US$52
Baron Nashor Joggers — US$56
Peony Hat — US$24
Baron Nashor Hat — US$24
Track Jacket — US$68
Pin — US$7.20
Floral Mask — US$14.40
Baron Nashor Mask — US$14.40
Visit the official Riot Games store to view the full collection, and contribute to the Riot Games Social Impact fund for a good cause!
READ MORE: Gragas vs. Tryndamere mid? LNG Esports stuns in Worlds 2021 opener