This year's League of Legends World Championship (Worlds) is filled with more flavor than ever.
For one, SK Telecom T1 are back after losing the 2017 grand finals and failing to qualify for Worlds last year.

For two, none of the qualified teams are from wild card regions.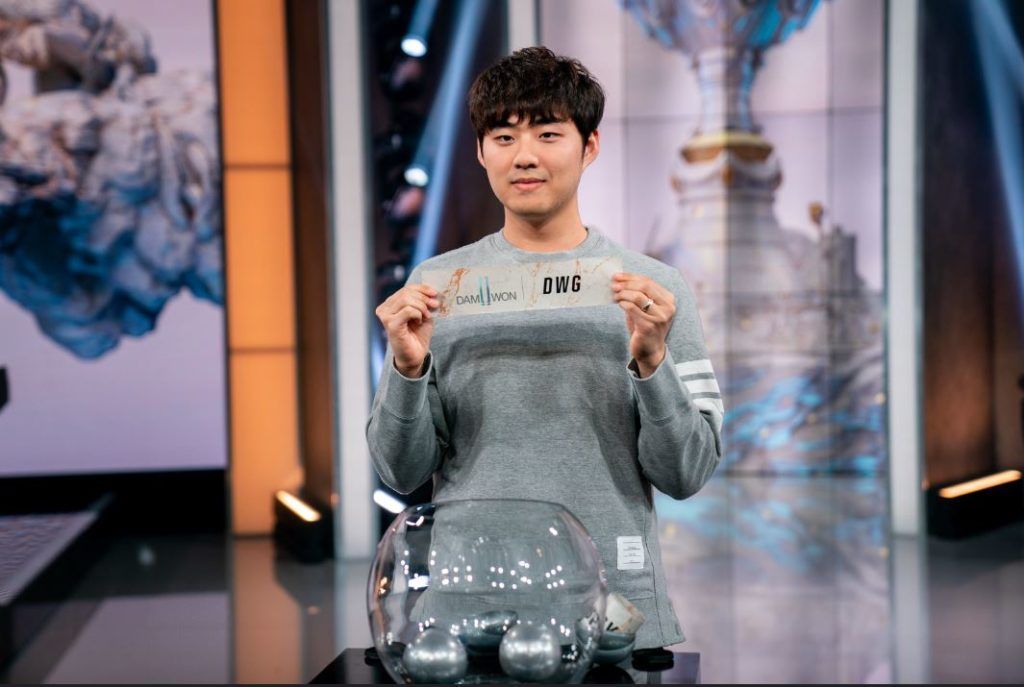 To add to that, the regional groupings for the Group Stage of competition raised the stakes even further. Each squad vying for glory at this year's Worlds finds itself in a group with more than one top-tier team.
Starting today, the 16 competing teams — divided into four groups — will battle it out in a double round robin elimination format over the next eight days. With the skill gap narrowed, every match will be worth watching.

Every team is expected to season the Rift, mixing their habitual tendencies with surprise ingredients — secret strategies and intense outplays they keep hidden up their sleeve.

Get a taste of each team's playstyle and start punching in your Worlds predictions with our Group Stage preview.

---
Group A: Brown Sugar Fresh Milk

G2 Esports
Griffin
Cloud9
Hong Kong Attitude
You can instantly recognize a cup of brown sugar milk drink. Its trademark caramelised streaks roll down on all sides. Ultimately, a good brown sugar drink depends on how well the sugar mixes with fresh milk.

In similar fashion, the teams in Group A are easy to recognize. And their collective success rests on the performance of their jungler.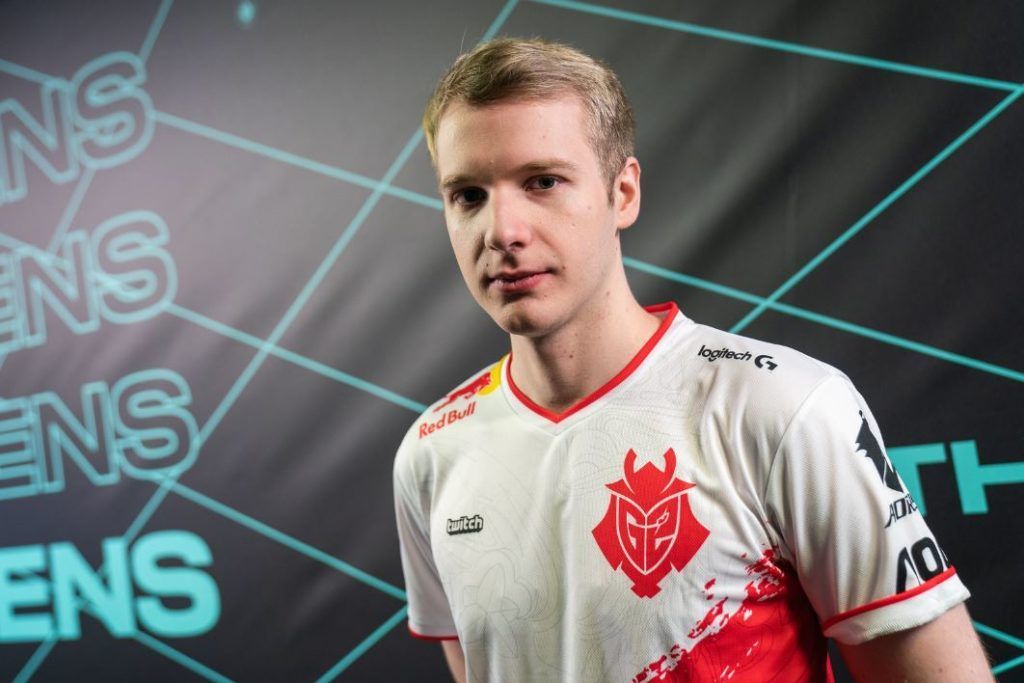 Marcin "Jankos" Jankowski of G2 Esports and Dennis "Svenskeren" Johnsen were both crowned Summer Split MVPs of the LoL European Championship (LEC) and LoL Championship Series (LCS), respectively. They are early game, high-impact junglers that look to snowball their star-studded team.

As reigning champions of the LoL Mid-Season Invitational (MSI) with dominating regular splits, six European titles, and a roster with five carry players, G2 are gunning for the top spot.
Another team that is hoping to go beyond the semifinals is Cloud9. They got that far in Worlds 2018, before being knocked out of the competition by Fnatic.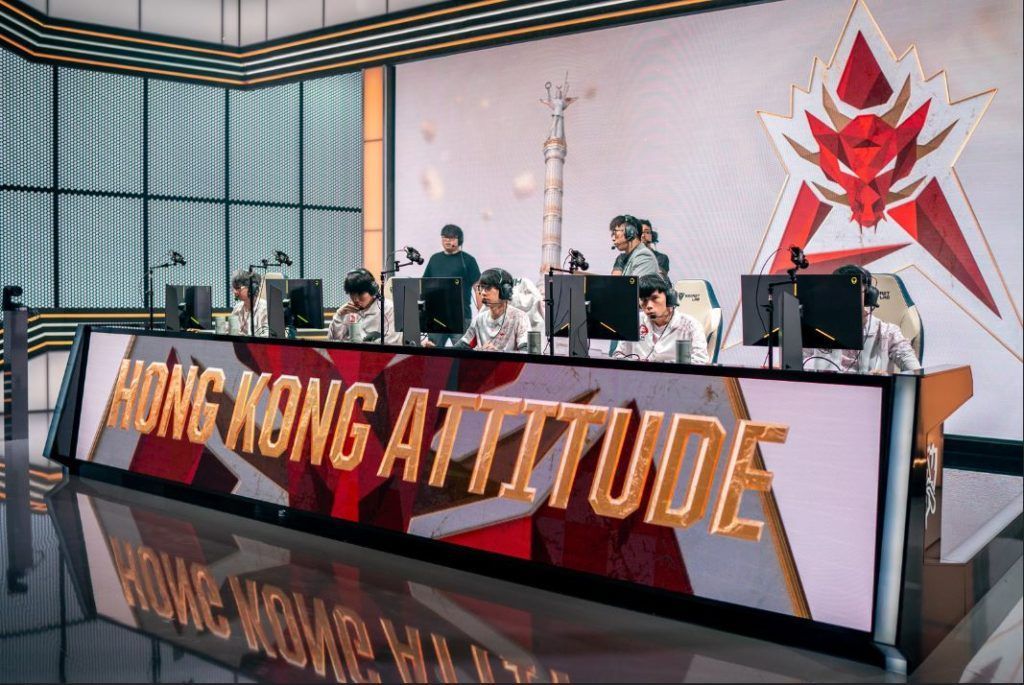 Playing through mid and bot, Hong Kong Attitude's (HKA) Lee "Crash" Dong-woo and Griffin's Lee "Tarzan" Seung-yong are facilitators of their team. They work heavily with their mid laners to impact side lanes to open up opportunities in the mid game.
The difference is that HKA has chalked up experience on the Worlds stage. Led by former pro-player Wong "Chawy" Xing Lei as coach, they qualified through the Play-ins as the LoL Master Series (LMS) region's third seed.

Meanwhile, Griffin have not been able to win a single best-of-five domestically. Neither will they have former head coach Kim "cvMax" Dae-ho, who left the team before Worlds had even begun.

Fielding solo laners with flexible champion pools, Group A teams will vie for any advantage they can get during picks and bans. Nonetheless, the key to perfect consumption is shaking the cup well. Remember, there is no tea in this drink; it's pure sugar rush from top to bottom.
---
Group B: Supreme Fresh Fruit-filled Tea infused with Apple Vinegar and Cheese Toppings
FunPlux Phoenix (FPX)
Gigabyte Marines
J Team
Splyce
With its eclectic mix of ingredients, you either love it or hate it.
With FunPlus Phoenix (FPX) and Gigabyte Marines in the same group, every sip of this fruity tea will be packed with surprises.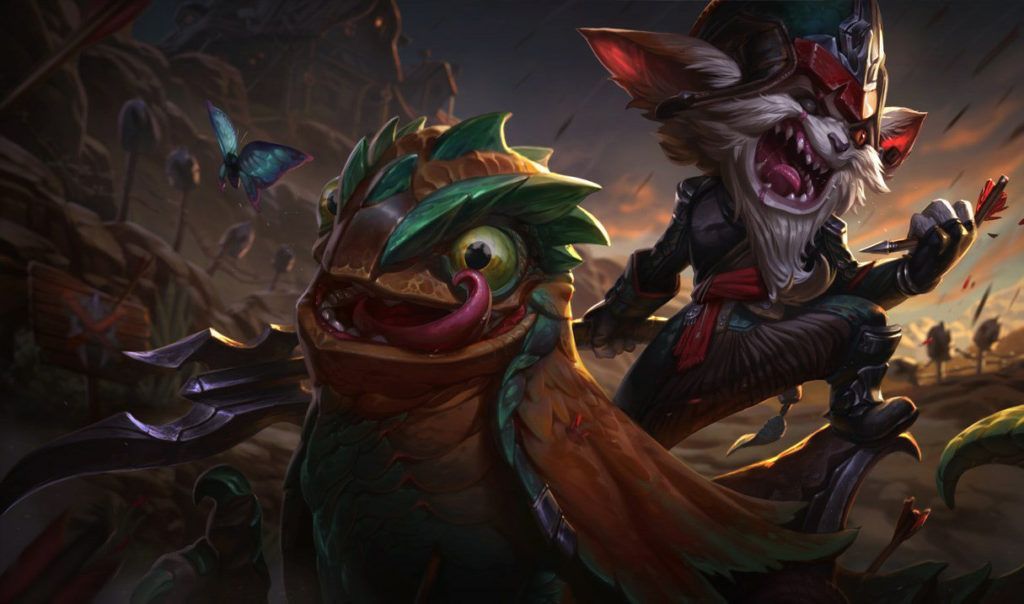 Kim "Doinb" Tae-sang has brought out Kled, Poppy, Pantheon, and Rumble in the mid lane. As a team, FPX is highly adaptable and are refined enough to play to his champion's win condition. This style is reminiscent of the old SKT that took risks around Lee "Faker" Sang-hyeok's unconventional picks like mid lane Master Yi.

GM's 18-year old mid laner Trần "Kiaya" Duy Sang also played Kled in the VCS Summer playoffs a total of three times. In the finals, the team debuted Garen-Yuumi bot lane, stuck with it, and swept Team Flash, 3-0.

This refreshed GM isn't the same team from Worlds 2017 that pre-planned level one lane-swaps and broke the meta chaotically. The only fruit that remains the same is mechanical jungler Đỗ "Levi" Duy Khánh. He returned home this summer after his stints at 100 Thieves Academy and JD Gaming.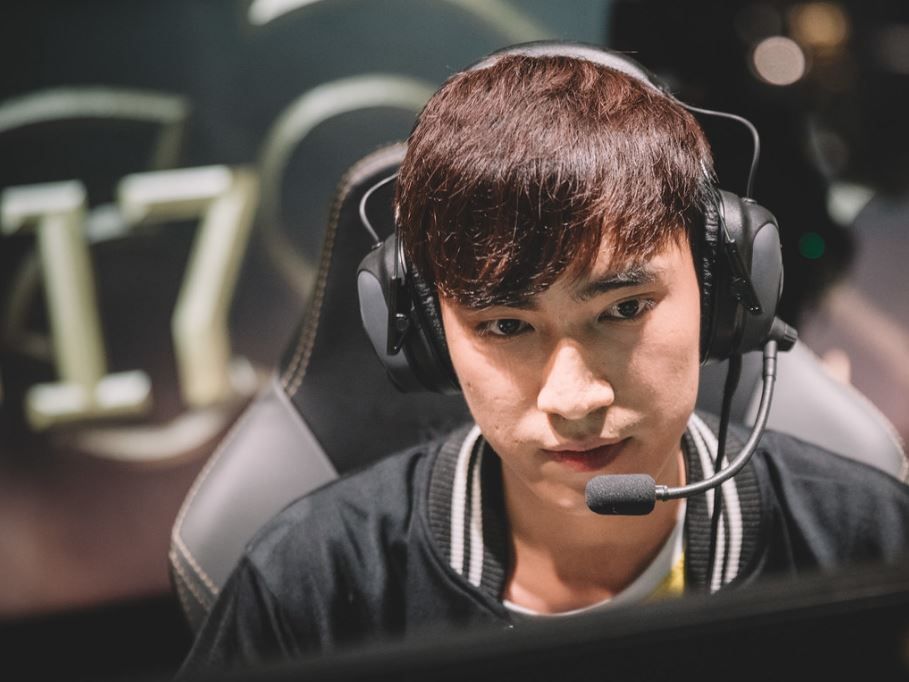 Groomed by the Garena servers of Southeast Asia, GM will look for fights frequently — a contrast to the slower pace of J Team and Splyce. While picks will not be as bold for these two teams, they do change things up when the chance arises.

As the LMS first seed, J Team not only won LMS Summer 2019, they also hold an undefeated 12-0 regular split record. To top it off, they finished the season with a 3-1 win over AHQ in the finals.

They have run Vayne top, Lucian mid, and even Sylas support. Watch as the team sets up for mid laner Chu "FoFo" Chun-Lan and top laner Hsu "Rest" Shih-Chieh to deliver.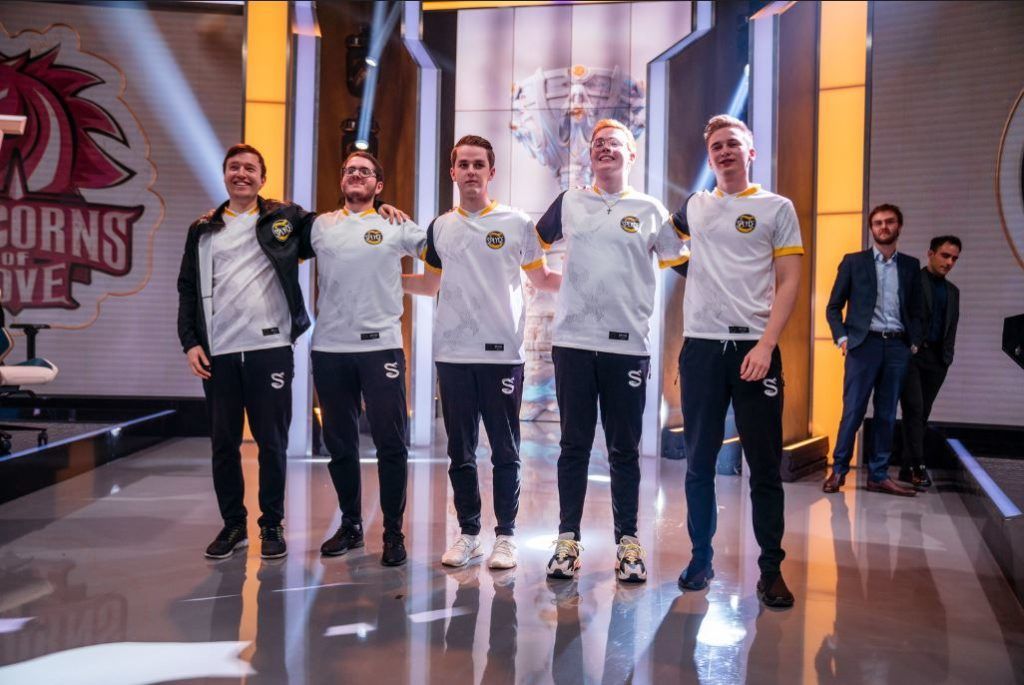 These teams will be joined by LEC's third seed Splyce, which barely squeezed past the Unicorns of Love, 3-2, in the Play-ins Knockout stage. Splyce took a risk putting Cho'gath in the top lane against Renekton, opting to absorb pressure and scale instead. A distinctly late-game team, they will allow AD carry Kasper "Kobbe" Kobberu to shine.

These four teams dare to play off-meta picks so be warned: Cheese strategies will be deployed. But most importantly, enjoy the mix! You're sure to encounter something sweet, sour, salty… and everything in between.

---
Group C: Pearl Milk Tea

SK Telecom T1
Fnatic
Royal Never Give Up
Clutch Gaming
Pearl milk tea is a favorite classic. You can't go wrong choosing this flavor. When brewed well, the tea is smooth while the pearls sit firmly at the bottom.

The teams and players of Group C need no introduction. While they do have strong laners across the board, they have even stronger bot lane duos:
SKT Park "Teddy" Jin-seong / Lee "Effort" Sang-ho
FNC Martin "Rekkles" Larsson / Zdravets "Hylissang" Iliev Galabov
RNG Jian "Uzi" Zi-Hao / Shi "Ming" Sen-Ming
CG Sun "Cody" Cody Sun / Philippe "Vulcan" Laflamme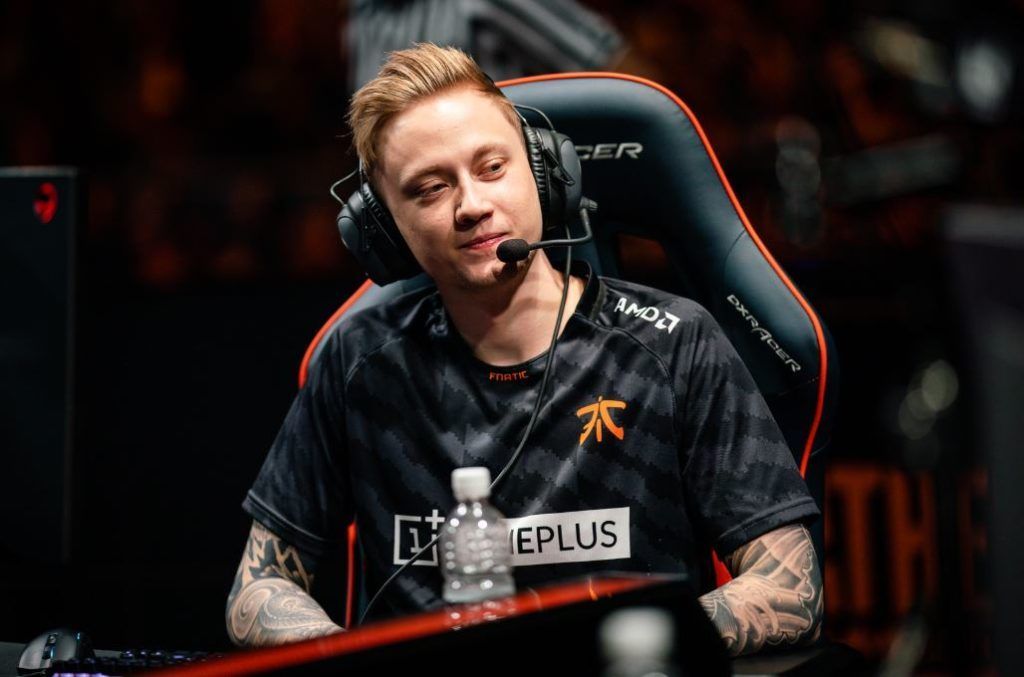 Led by Martin "Rekkles" Larsson, Fnatic is here for redemption. At the Worlds 2018 finals in Korea, they were defeated by IG. They also lost mid laner Rasmus "Caps" Winther as he moved to G2. After struggling to adapt earlier in the year, FNC eventually found their footing with mid laner Tim "Nemesis" Lipovšek.

If there's another team that knows how it feels to lose 0-3 at the Worlds finals, it is SKT — which suffered such a fate in 2017. The following year, they failed to qualify altogether.

As a result, the organization overhauled for the better. Formerly from Jin Air Greenwings, Park "Teddy" Jin-seong has made a name for himself as an AD carry — and more importantly, as a reliable, consistent performer of the squad alongside Cho "Mata" Se-hyeong and Lee "Effort" Sang-ho.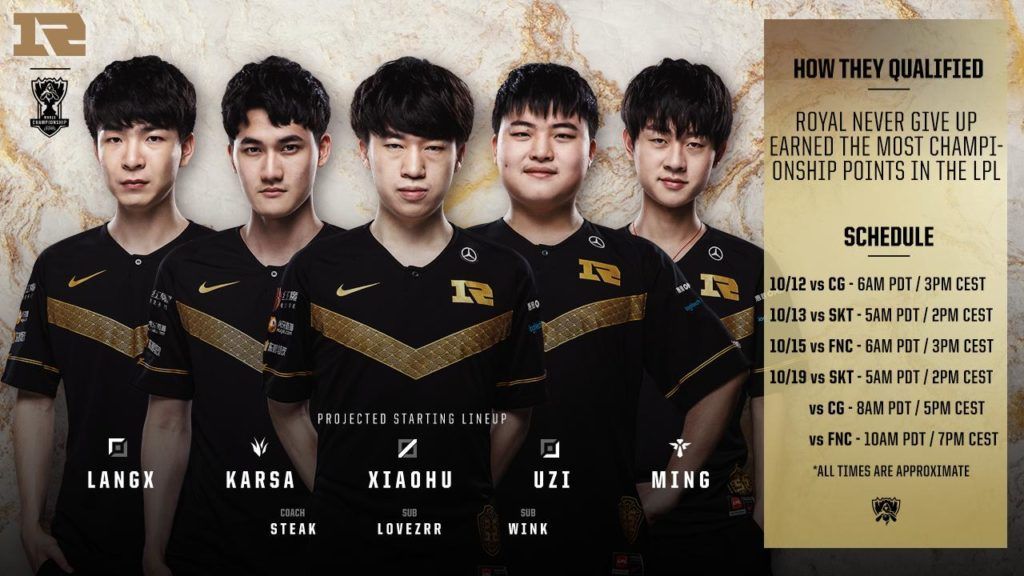 The classic LoL Pro League (LPL) vs. LoL Champions Korea (LCK) rivalry wouldn't be complete without Royal Never Give Up. As MSI 2018 Champions, RNG were favorites to win Worlds that same year. However, in one of the greatest upsets in history, they were narrowly eliminated, 2-3, by G2 in the quarterfinals.

To fulfill RNG's redemption arc, the top lane must not crumble as resources are funneled to Jian "Uzi" Zi-Hao. Xie "Langx" Zhen-Ying, previously from Suning, was the best they could hope for.

He is the froth you find at the top of your milk tea — borne out of pressure, before disappearing to make way for the pearls at the bottom.

And it is at the bottom where the weight of a cup is centered.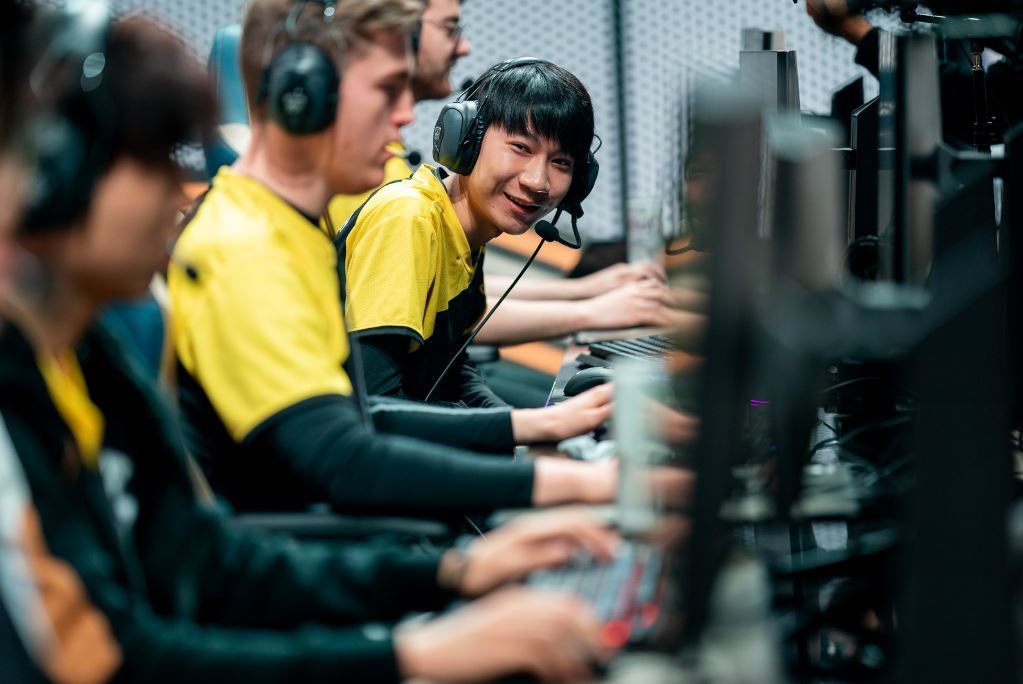 Cody Sun has made Worlds in all three years of his professional career on three different teams. As Heo "Huni" Seung-hoon makes flashy plays at the top, Cody and Philippe "Vulcan" Laflamme anchor the opposite side of the map.

Milk teas are judged on whether their pearls are cooked with even consistency. The pressure is on for these bot laners to excel in every game.

As established organisations with years of Worlds history, these teams only have eyes for the top prize. Yet, only two will make it out of Groups alive.

---
Group D: Popcorn Tea Latte

Team Liquid
ahq e-Sports Club
Invictus Gaming
Damwon Gaming
A polar opposite to Group C, the best part about drinking a popcorn tea latte is eating the popcorn at the top.

Team Liquid's Jeong "Impact" Eon-yeong and ahq's Chen "Ziv" Yi represent the old guard. Sharing Gangplank, Aatrox, and Renekton in their common champion pool, they lane steadily and look for cross-map teleport plays.

Both have negative CS differentials at 15 minutes, and their numbers couldn't be more different than Damwon Gaming's Jang "Nuguri" Ha-gwon and Invictus Gaming's Kang "TheShy" Seung-lok.

Nuguri has a plus 7.2 CS differential at 15 minutes and is ahead in CS for more than 70% of the time. In terms of gold and XP differentials at 15, TheShy also generates positive numbers.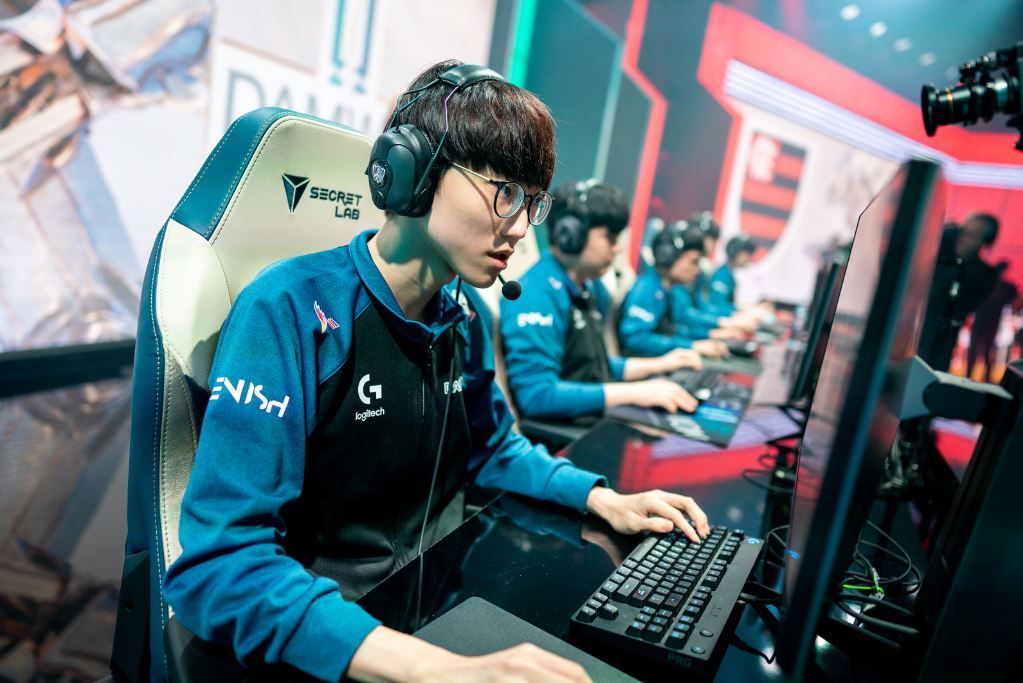 These younger counterparts are highly mechnical players who like to pop off. Even if teams target top in the early game, Nuguri and TheShy find openings to explode in team fights, especially on champions like Kennen and Vladimir.

Impact and Ziv bring something else to the table. Under their belt, they have many more years of professional and international experience. Impact's first taste was winning the championship in 2013 on SKT. He returns this year with NA's first seed Team Liquid, who were finalists at MSI 2019.

To reach the MSI 2019 the finals, TL triumphed over IG 3-1 in the semis. To this day, IG has not fully recovered from that blow. They have been in a shaky state, and had to plod through regionals to reach Worlds 2019 as LPL's third seed.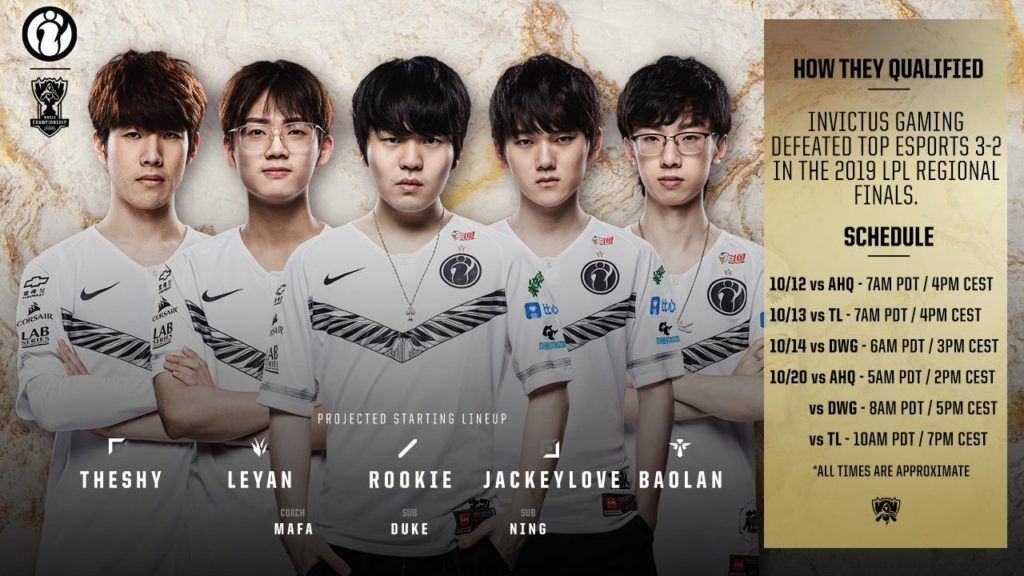 Revenge is best served hot, for heat is required for kernels to pop. Aggressive teams like DWG and IG however, are only as good as the mistakes they avert.

As teams compete at the highest level of League of Legends, fans benefit from the concoction of games. Many will also be heartbroken by the end of the Groups. Unlike tournaments with upper/lower brackets, this is the only stage where all the sweet goodness is at.
READ MORE: Ten players to watch out for at Worlds 2019