To celebrate qualifying for the League of Legends World Championship (Worlds), some of our favorite teams have released limited-edition jerseys designed just for the competition.
We're seeing orient dragon patterns for most of the Worlds 2020 jerseys as a symbol of power and strength, especially since Worlds is set for Shanghai, China later this year.
Here are five of our favorites:
---
5. INTZ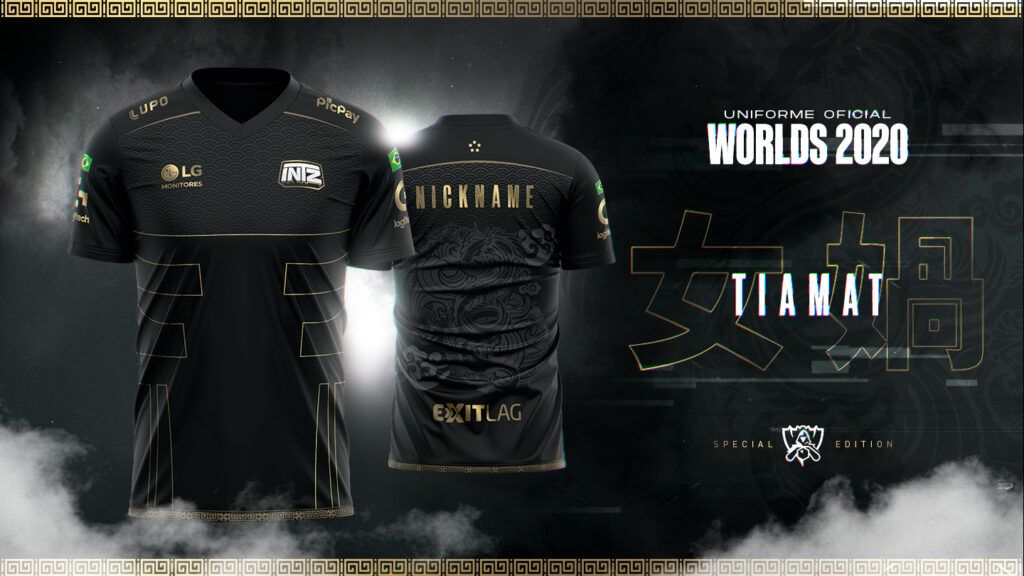 From their standout pink jersey, CBLOL team INTZ is toning it down with regal colors black and gold for Worlds. They call it the Tiamat uniform, inspired by the powerful mythological dragon from Chaldea.
The INTZ Worlds 2020 jersey also features scaled patterns, as well as the Tiamat dragon at the back.
---
4. LPL jerseys (TOP Esports, JD Gaming, Suning, LGD)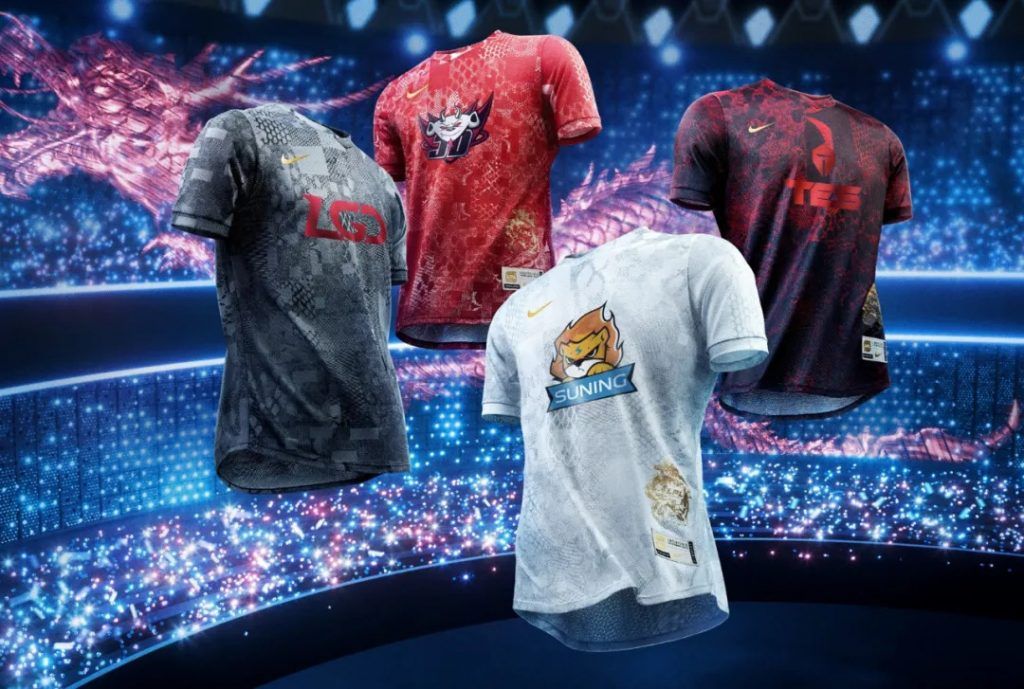 The LPL's collaboration with sports brand Nike has produced some cool uniforms in time for Worlds. All four teams TOP Esports, JD Gaming, Suning, and LGD have been given dri-fit jerseys, with bigger team logos and eye-catching patterns ideal for the grand tournament. Nike has also bestowed them each with bomber jackets which sport the official colors of all four teams.
Other merchandise are also available from the collab, such as this gorgeous Worlds-inspired Air Jordan 1.
---
3. G2 Esports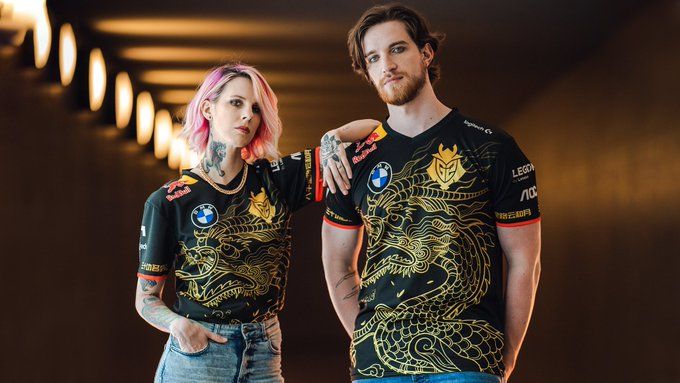 This one's for the G2 Army! Unlike the INTZ Worlds 2020 jersey, G2's version features a giant, yellow dragon on the front. The G2 logo is in the upper left, while the sleeves feature Chinese text similar to their CODE collection.
---
---
2. Team SoloMid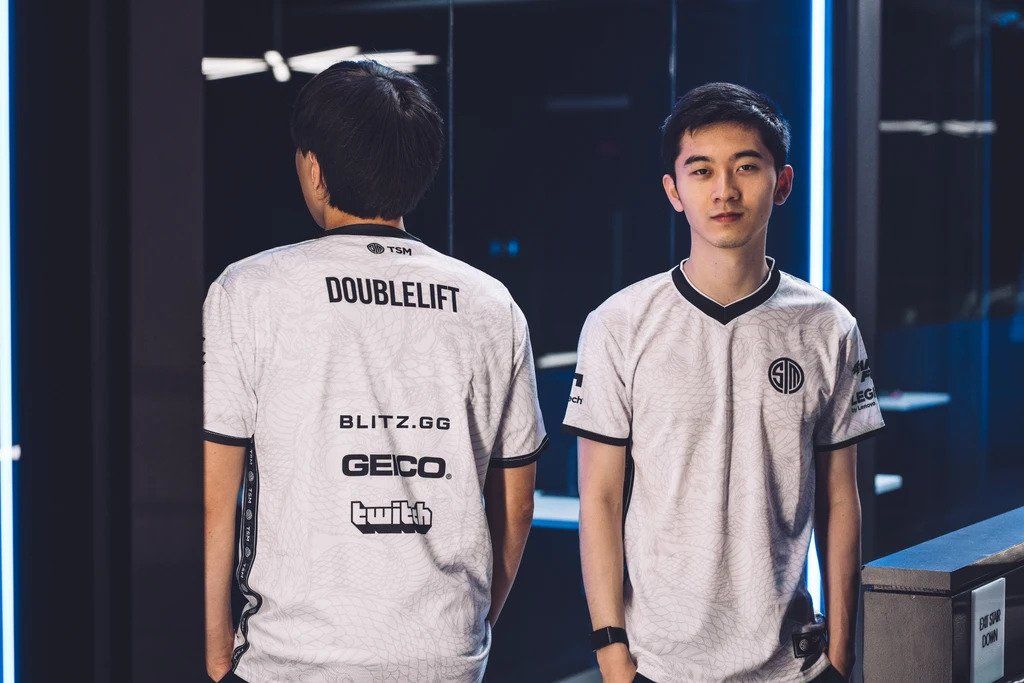 TSM is absolutely crushing it with this cool yet subtle Worlds jersey! The dragon and scaled patterns were faded in gray printed in a solid white background so it doesn't look too over-the-top.
The sleeves and v-neck collar come in black lining which perfectly matches the classic TSM logo around the left chest area. Throw out your trash cans because this one definitely belongs in your closet.
---
1. FlyQuest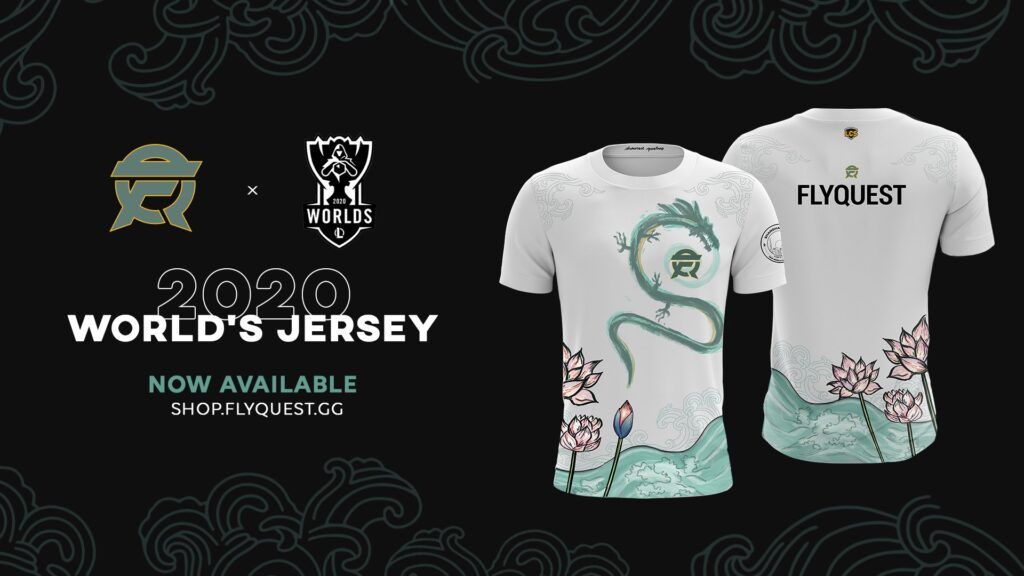 It's time to showcase greatness with FlyQuest's Worlds 2020 jersey! Contrary to the earlier designs, FlyQuest's Worlds uniform looks refreshingly lovely with hand painted textures of a dragon, pink lotus flowers, and tidal waves. The dragon has placed itself around the FlyQuest logo, as if it's closely guarding the LCS team.
Additionally, the jersey also reflects FlyQuest's environmental efforts this year, formally known as "Seaquest" where they make a donation for their Summer Split achievements.
Which of these five jerseys will you be wearing on September 25, the opening day of Worlds 2020?