If you've been constantly replaying K/DA's All Out five-song EP all day, you can now get even more into the groove with Riot Games' K/DA All Out limited-edition clothing collection comprising hoodies and tees.
Aside from the new K/DA All Out merch on Riot's official store, they've also just released an exclusive clothing collection on their stand-alone True Damage clothing line online store.
All four K/DA members, Evelynn, Kai'Sa, Akali, and Ahri, have their own individual hoodie and tee designs. The hoodies showcase their signature in reflective ink on the front, while the back displays a graphic print of their All Out look, with stylized K/DA logo, their name, and second signature.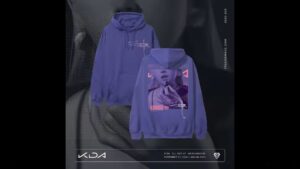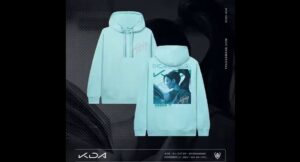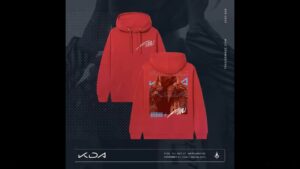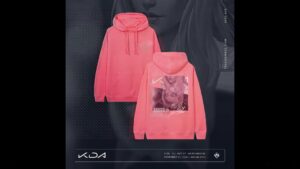 Ahri's hoodie was given a pink base, while Kai'Sa's is mint, Akali's is red, and Evelynn's in her signature purple. Made of a cotton and polyester blend fleece, the hoodies contain ribbing at the cuffs and waistband, and come with metal eyelets.
If you're looking for something more cooling to wear in a warmer climate, the same graphic print can also be found on their All Out t-shirts. Ahri's tee has a baby pink base, while Akali's fierce motorcycle helmet look stands out against a black base.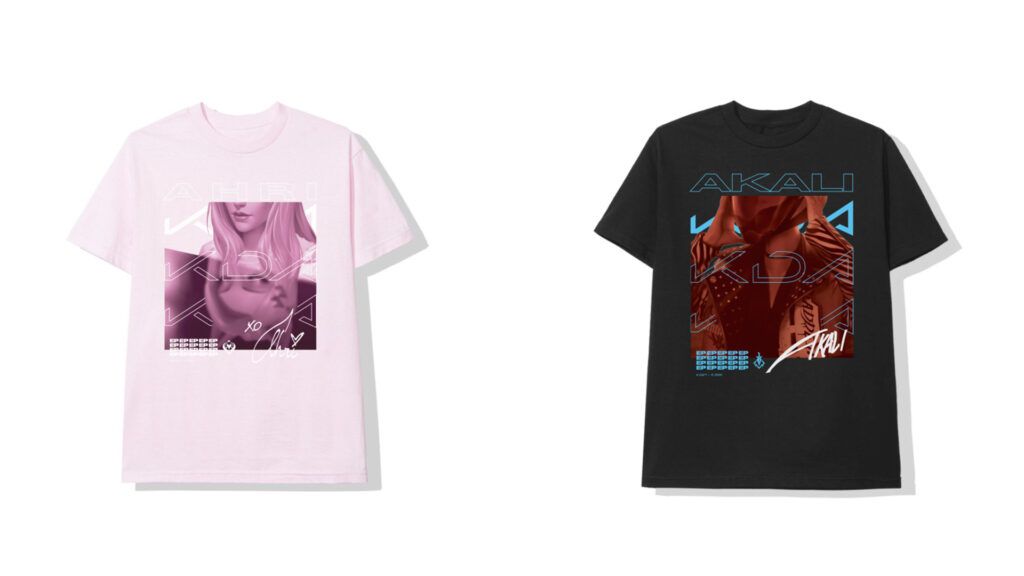 ---
---
Kai'Sa's "Drum Go Dum" dance pose was given a bluish-green hue that contrasts with a black background, while Evelynn's tee is of the same purple tone as her hoodie.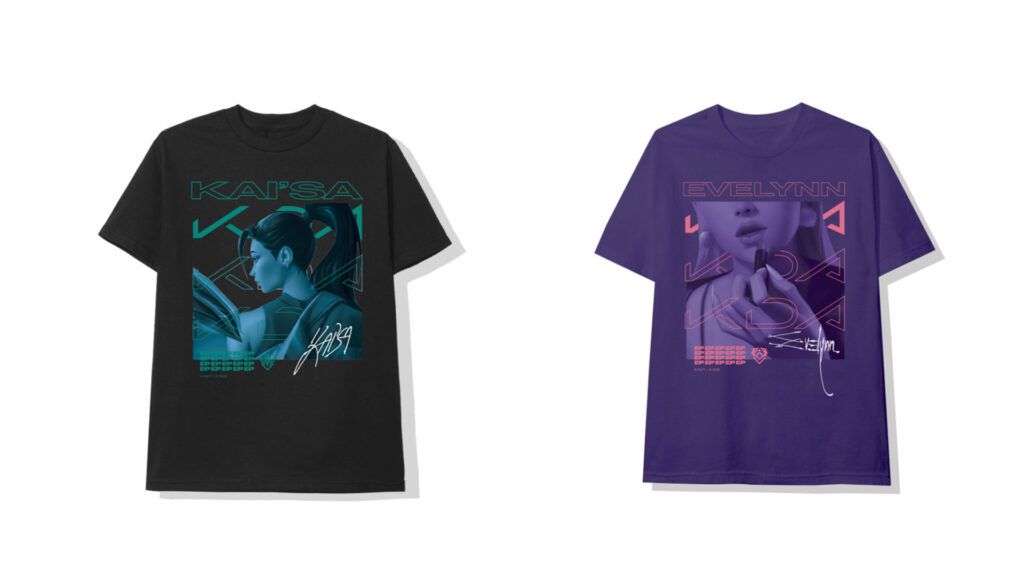 You can also opt for a more holistic look with K/DA All Out hoodies that bear the mark of all members. The classic All Out hoodie with the EP's song titles on the back only comes in black, with an outstanding "ALL OUT" logo on the front.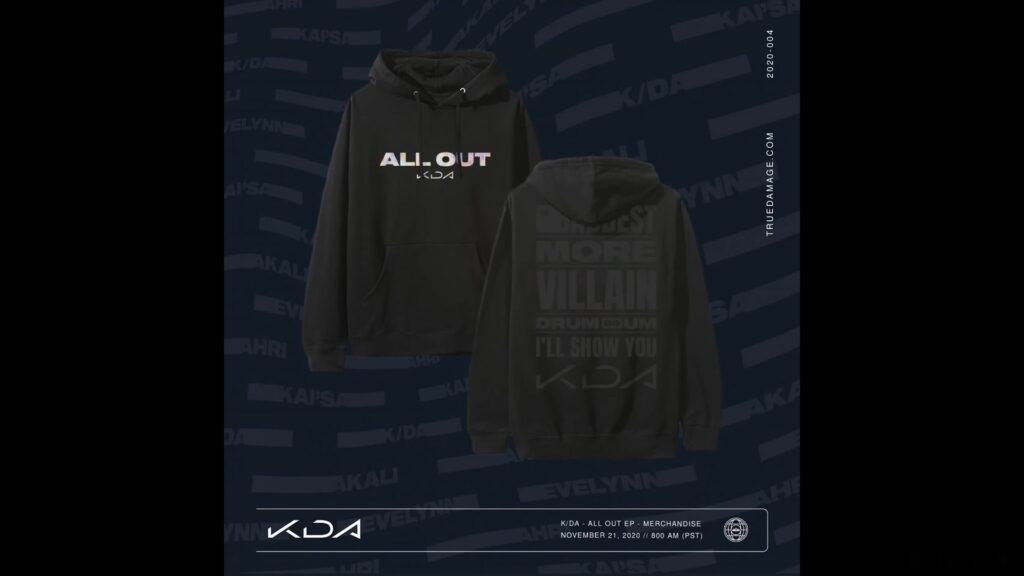 The K/DA Signature design has two variations. The only hoodie comes in black, and compiles all their signatures on the back in white print. If you prefer a white base, the K/DA Signature Long Sleeve is available with their signature print on the front printed in black reflective ink.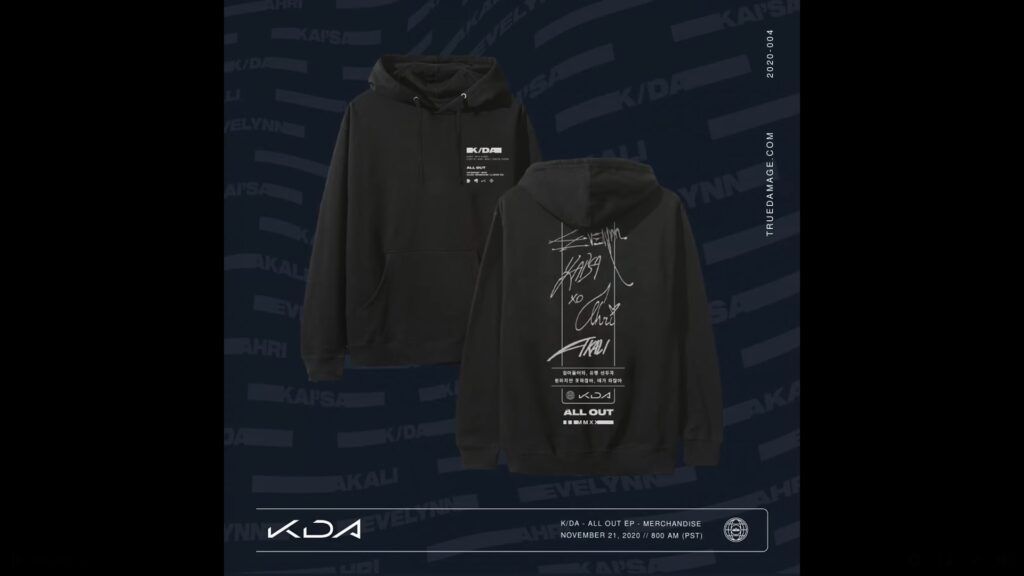 The full price list for the K/DA All Out clothing collection is as follows:
Ahri Hoodie – Pink, US$65
Ahri Tee – Light Pink, US$35
Akali Hoodie – Red, US$65
Akali Tee – Black, US$35
Kai'Sa Hoodie – Mint, US$65
Kai'Sa Tee – Black, US$35
Evelynn Hoodie – Purple, US$65
Evelynn Tee – Purple, US$35
K/DA All Out Hoodie – Black, US$65
K/DA Signature Long Sleeve – White, US$48
K/DA Signature Hoodie – Black, US$65

The limited-edition K/DA All Out clothing collection is available now on truedamage.com.