German-based team SK Gaming has just announced its full roster for the League of Legends European Championship (LEC) Summer Split.
The new player line-up consists of:
Janik "Jenax" Bartels (top)
Kangyun "Trick" Kim (jungle)
Dirk "ZaZee" Mallner (mid)
Juš "Crownshot" Marušič (bot)
Dino "LIMIT" Tot (support)
Jenax will notably be moving from the midlane to the top lane, replacing the departing Toni "Sacre" Sabalić who moved to 1907 Fenerbahçe.
"I think my mid lane champion pool has always had some similarities with top lane and I particularly enjoy playing champions that suit my playstyle. I have also always played a significant amount of top lane in SoloQ throughout my career," said Jenax in an official statement.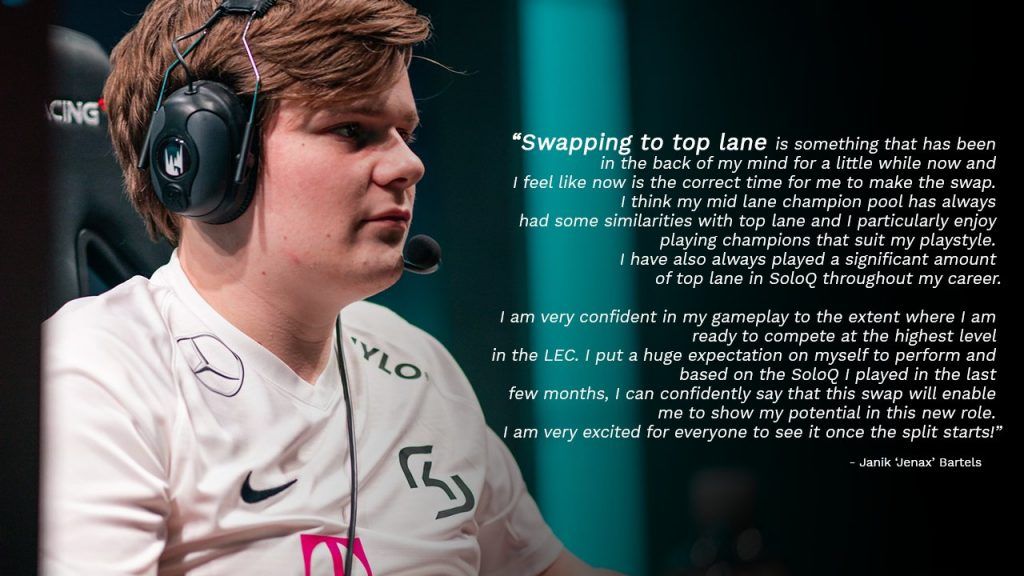 ---
---
Meanwhile, EU Masters 2019 Summer champion Dirk "ZaZee" Mallner, who previously played for Berlin International Gaming, will be taking over the midlane spot. The young player has finally achieved his primary goal of getting into the LEC and hopes to "get to the playoffs as an underdog."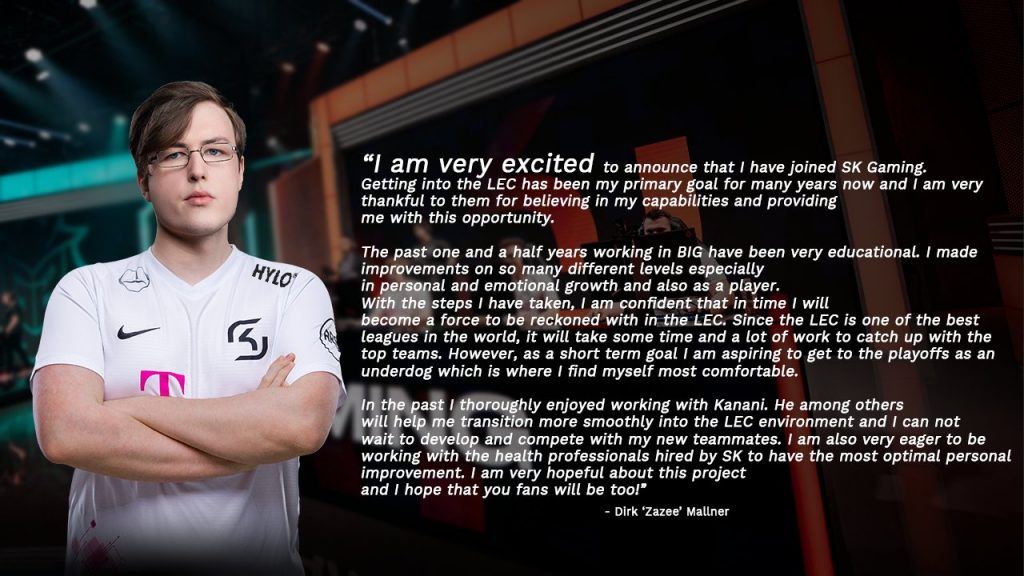 Finally, former player, Jesse "Jesiz" Le returns to the team as its new head coach. Jesiz will be replacing Petar "Unlimited" Georgiev for the season.
SK Gaming finished the Spring Split with a disappointing 4-14 standing in second-to-last place on the leaderboard.
READ MORE: Dates and schedule announced for LEC Summer Split