As Runeterra's storyline expands, so does Riot Games' merchandise line, and our wallets. The Sentinels of Light collection not only features those fighting for good, but also champions from Ruination.
The Viego Unlocked Statue showcases the Ruination king in all his glory
Highlighting the collection is the Viego Unlocked Statue, the main antagonist of the Ruination and Sentinels of Light storyline.
Viego is the sole reason behind Ruination, which was the result of his attempt to bring his wife back from the dead. By engaging in forbidden magic, he died by the hands of his wife's spirit, and transformed into a wraith.
Still, he longs to revive her, and terrorizes Runeterra with his Harrowing army, creating the Ruination.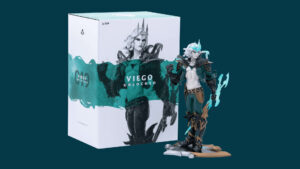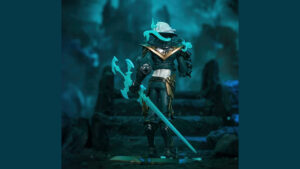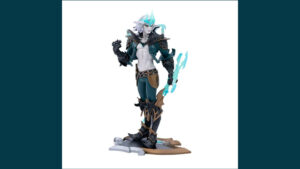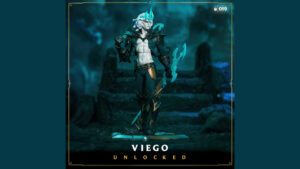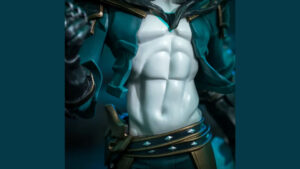 Standing at 11.3 inches tall and 6.3 inches wide, the Viego Unlocked Statue is number 19 in the collection. It joins the line of Unlocked Statues featuring popular champions like Ashe, Jhin, and Miss Fortune.
Capturing his darkened eyes, sunken yet handsome face, this Viego Unlocked Statue does a good job of bringing the Ruined King to life. Every curve in his elaborate armor, down to the tightness of his leather pants were included in its design.
Even Viego's defined abs and the hole in his chest where he got stabbed has been molded to perfection.
Remember, without him, the Sentinels of Light wouldn't exist, for there can be no heroes without a villain. And so, you'd be wise to honor your one true king by preordering the Viego Unlocked Statue, which is expected to ship out on September 30.
---
---
For the first time, Riot Games is selling artisan keycaps
The second most awesome aspect of the Sentinels of Light merch collection is the Sentinels of Light artisan keycap and Viego artisan keycap.
A brand new product in Riot's merch line, the Sentinels of Light keycap was "inspired by the design of the Sentinels Light Crest", while Viego's features the king's signature three-stroke crown.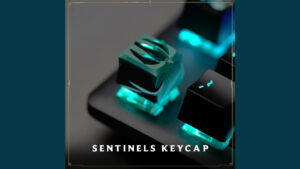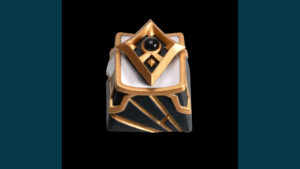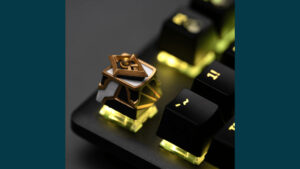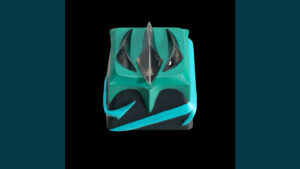 According to Riot, these keycaps have been hand painted and assembled, and are translucent enough to let your keyboard's RGB shine through. Made from photopolymer resin, they were created in collaboration with Clackeys, and are compatible with Cherry MX switches.
For League of Legends fans who want to lean into the light more, there's also a Rise of the Sentinels Chapter 1 Art Poster and one of Akshan, League of Legends' newest champion. For Ruination believers, don't miss out on the apt and cute Gwen Plush.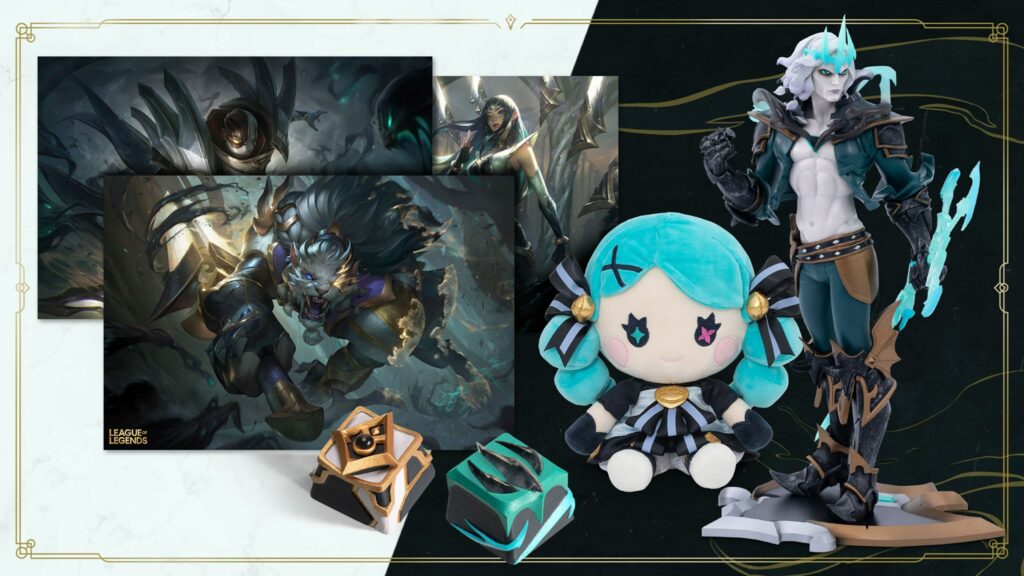 The full price list of the Sentinels of Light merch collection is as follows:
Viego Unlocked Statue — US$75
Gwen Plush — US$32.50
Sentinels of Light Artisan Keycap — US$65
Viego Artisan Keycap — US$65
Rise of the Sentinels Chapter 1 Art Poster — US$22
Akshan, The Lost Sentinel Premium Poster — US22
Buy the Sentinels of Light collection on Riot Games' official merch store today.
READ MORE: Be the talk of your school with Battle Academia's debut merch collection