The K/DA fever has been unstoppable ever since League of Legends' virtual girl group released their second single, The Baddest. With their comeback, Riot Games is having another collaboration with jewelry brand RockLove to celebrate the group.
The new collection features intricately-designed jewelry pieces perfect for any K/DA fan. The simplest of them all would be this pair of Ahri heart hoop earrings. They're made of 14k yellow gold and is designed to charm, or even make other people's pulse rise.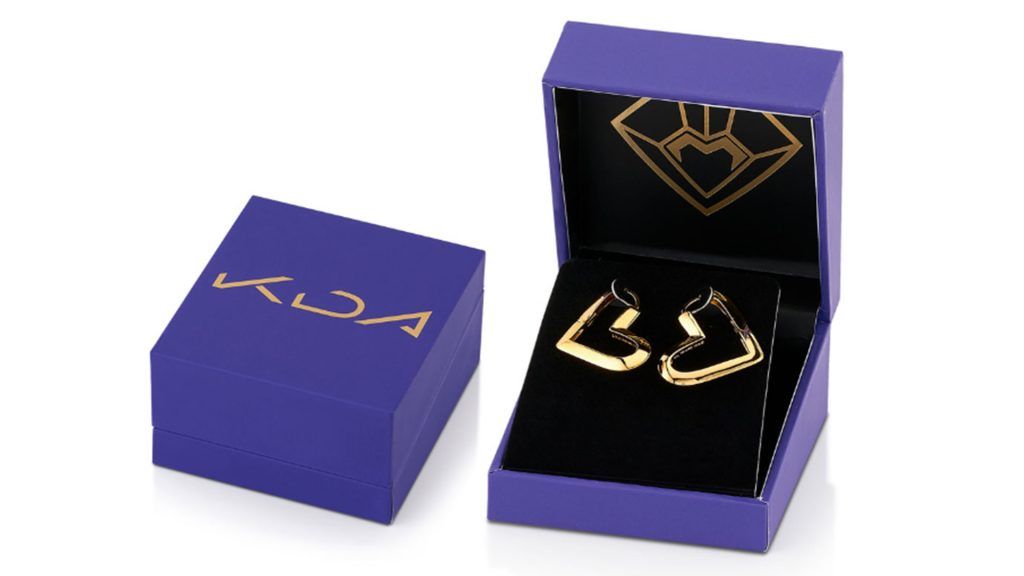 These hoop earrings cost US$55 apiece.
The Ahri earrings go well with this Kai'Sa ring. They're inspired by the daughter of the void's crystal cannons, only this piece uses two teal custom cut crystals instead of her usual purple wing-like void feature. The best part of this ring? It's adjustable!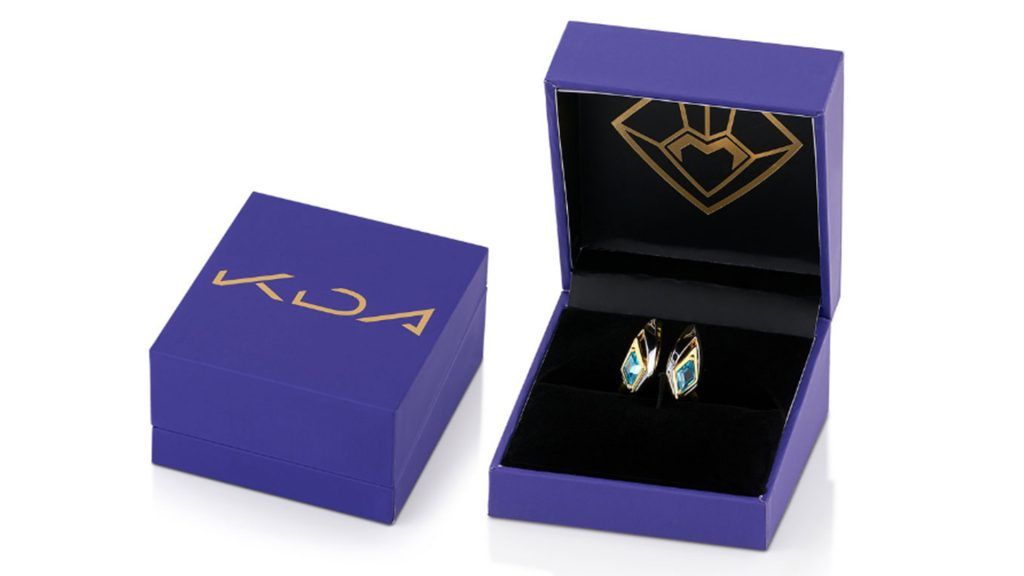 You can get the KDA Kai'Sa Crystal Cannon Ring for US$75.
---
---
The first two accessories match this charming kama necklace taken from Akali's weaponry. The whole piece comes in yellow gold and highlights the tiny teal-colored crystal embedded on the corner of the kama's handle and blade.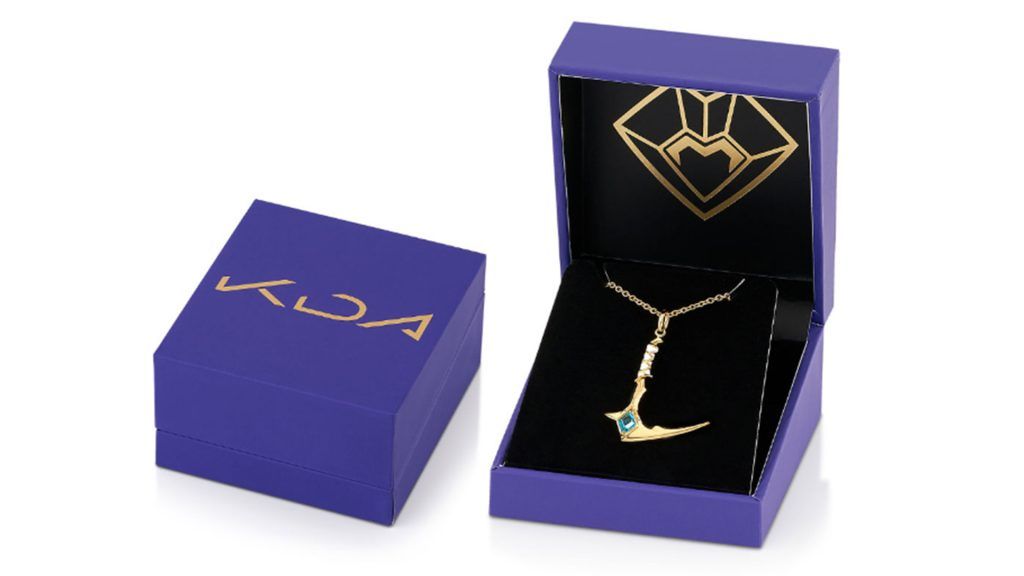 It's like a tiny replica of K/DA Akali's kama on her in-game skin!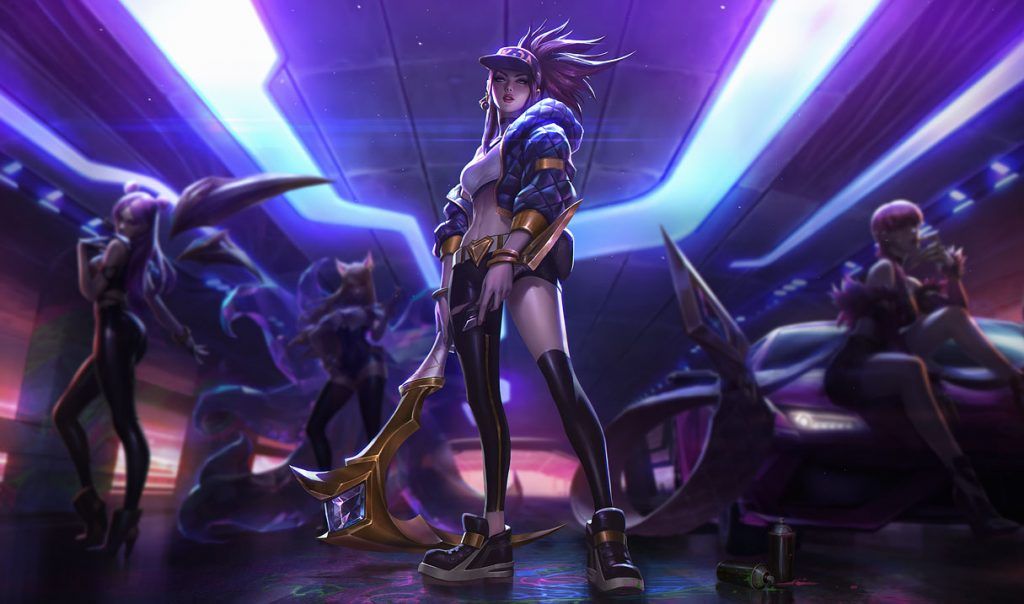 This RockLove necklace is a bit pricier than the others, priced at US$85.
If you're not a fan of jewelry, the collection also offers a bag charm in the form of a skull.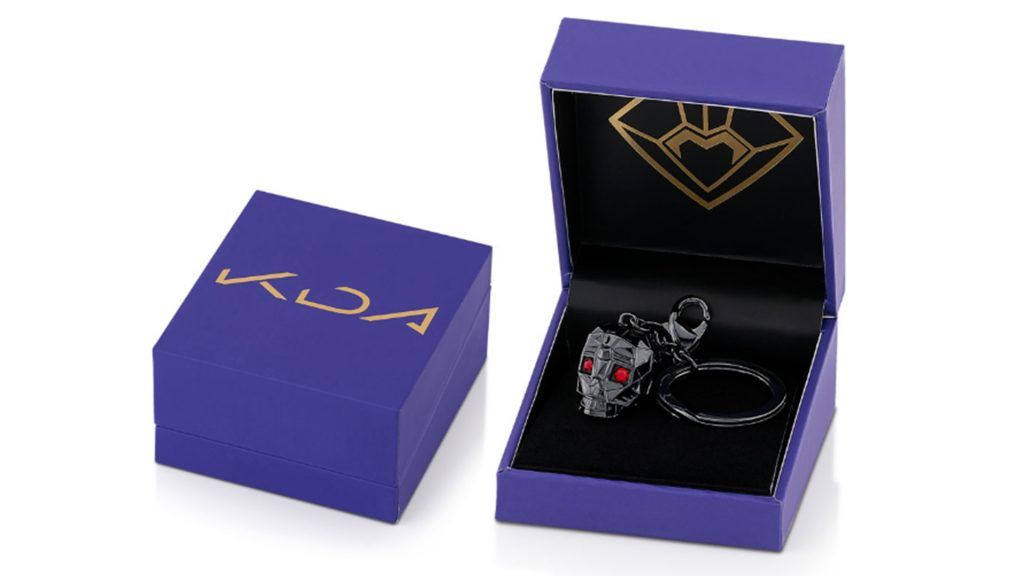 It was taken from the Pop/Stars music video as seen dangling from the rear-view mirror of Evelynn's car. This bag charm costs US$75 apiece.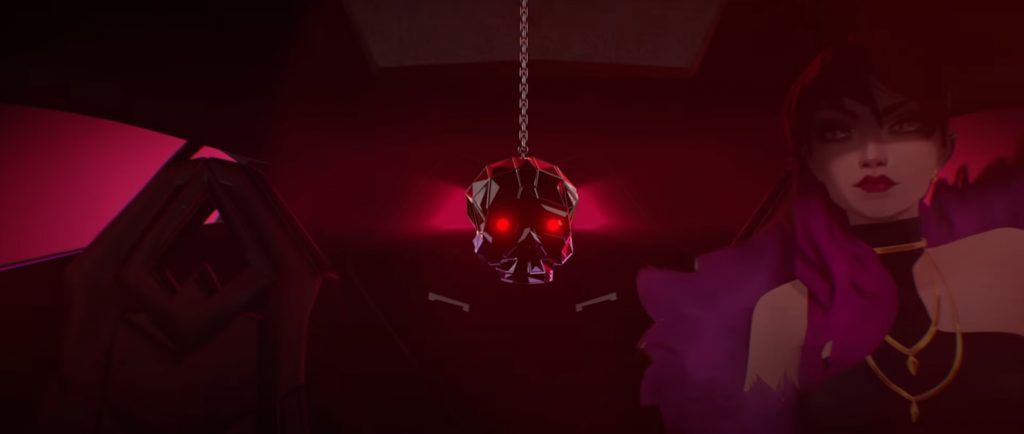 These fine pieces of jewelry all come in an elegant collector's box with the K/DA logo on the exterior. It's the perfect gift for your diehard K/DA friends!
Additionally, Akali's iconic K/DA bomber jacket is now available in women's cut. It features the champion's dragon tattoo in gold at the back and the K/DA logo on the front part. You can get it for US$120.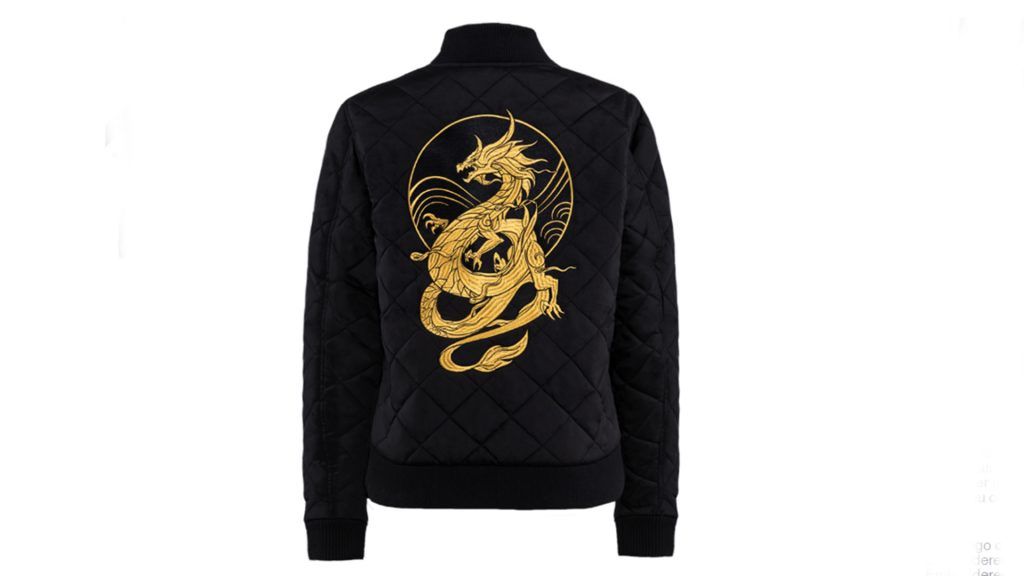 This new collection is based on the group's hit song Pop/Stars. Will Riot Games make merchandise featuring The Baddest soon?
READ MORE: Riot just announced official K/DA smartphone accessories