T1 support player Ryu "Keria" Min-seok has finally gotten noticed by his K-pop idols, NewJeans, ahead of this year's League of Legends World Championship.
The T1 pro player is a massive fan of ADOR's all-girl group, so much so that his biggest motivation to advance to the Worlds 2023 finals is to see their live performance at the opening ceremony.
Making Keria's fanboy dreams come true, the K-pop group actually reacts to Keria's victorious moment in the semifinals.
---
---
NewJeans reacts to T1 Keria's Worlds 2023 semifinals moment in their Phoning app
The girls caught wind of Keria's war cry during T1's series against JD Gaming at the Worlds 2023 semifinals.
"Here I come, NewJeans!" he shouted on the last game of their series as T1 destroyed the LPL team's Nexus, securing their slot to the finals.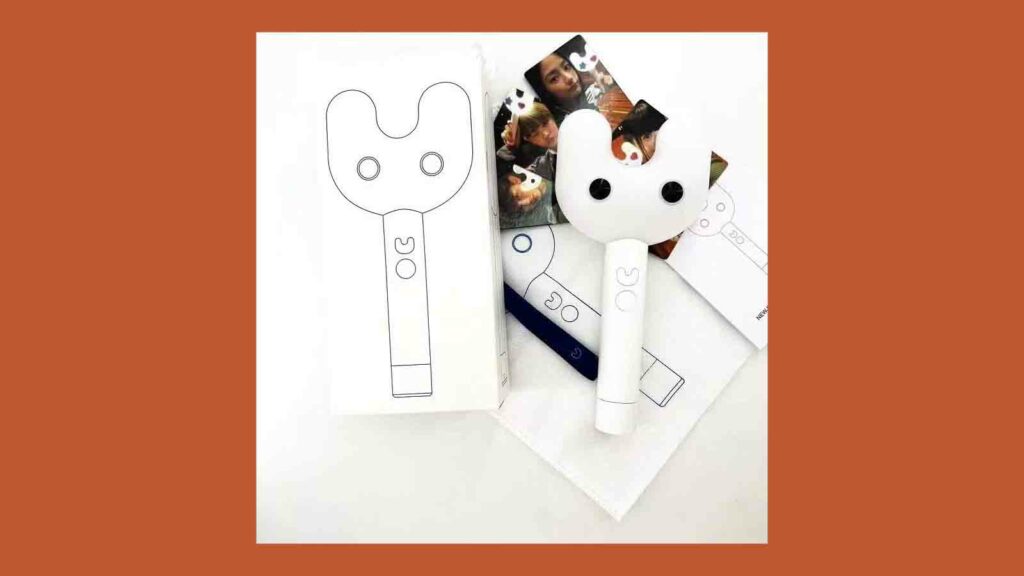 On Phoning, NewJeans' subscription-based messaging app designed for their fans, the girls reacted to Keria's winning moment.
"I think he really meant it when he said that," said Minji, as translated by ONE Esports. "We are also preparing very hard for the Worlds 2023 final stage."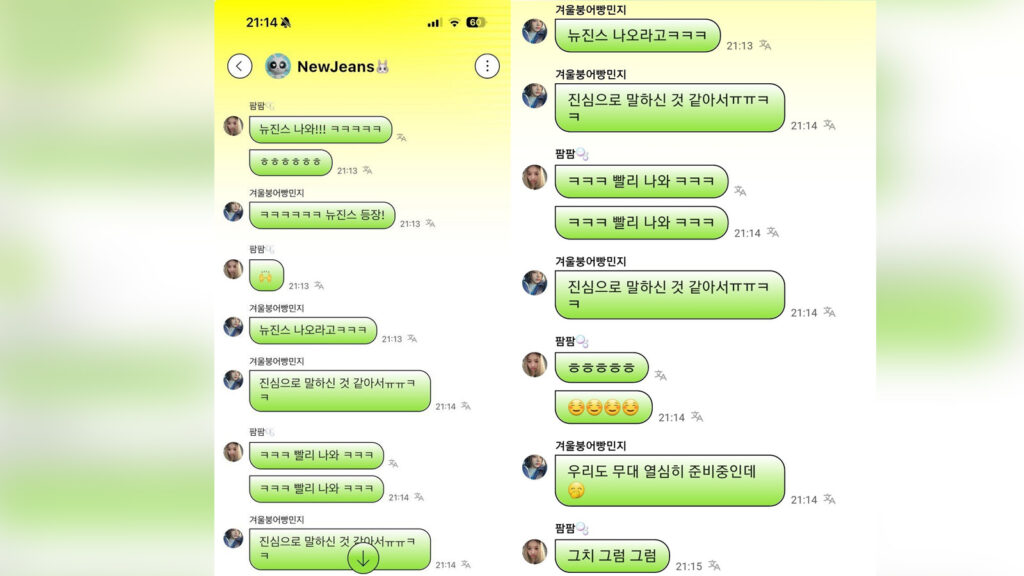 Hyein also left a comment, saying that he finds Keria's statement "funny."
In the post-match interview with Laure "Bulii" Valée and Jeesun Park, Keria expressed his enthusiasm to see the group live at the Worlds 2023 finals.
"I was already ready to buy a ticket for NewJeans' concert," he said. "But now that I earned the chance to see them performing live in front of me, it's amazing."
He also revealed that he owns plenty of merchandise like a hoodie, and that he plans to have them signed when he meets NewJeans during the Worlds 2023 finals media day.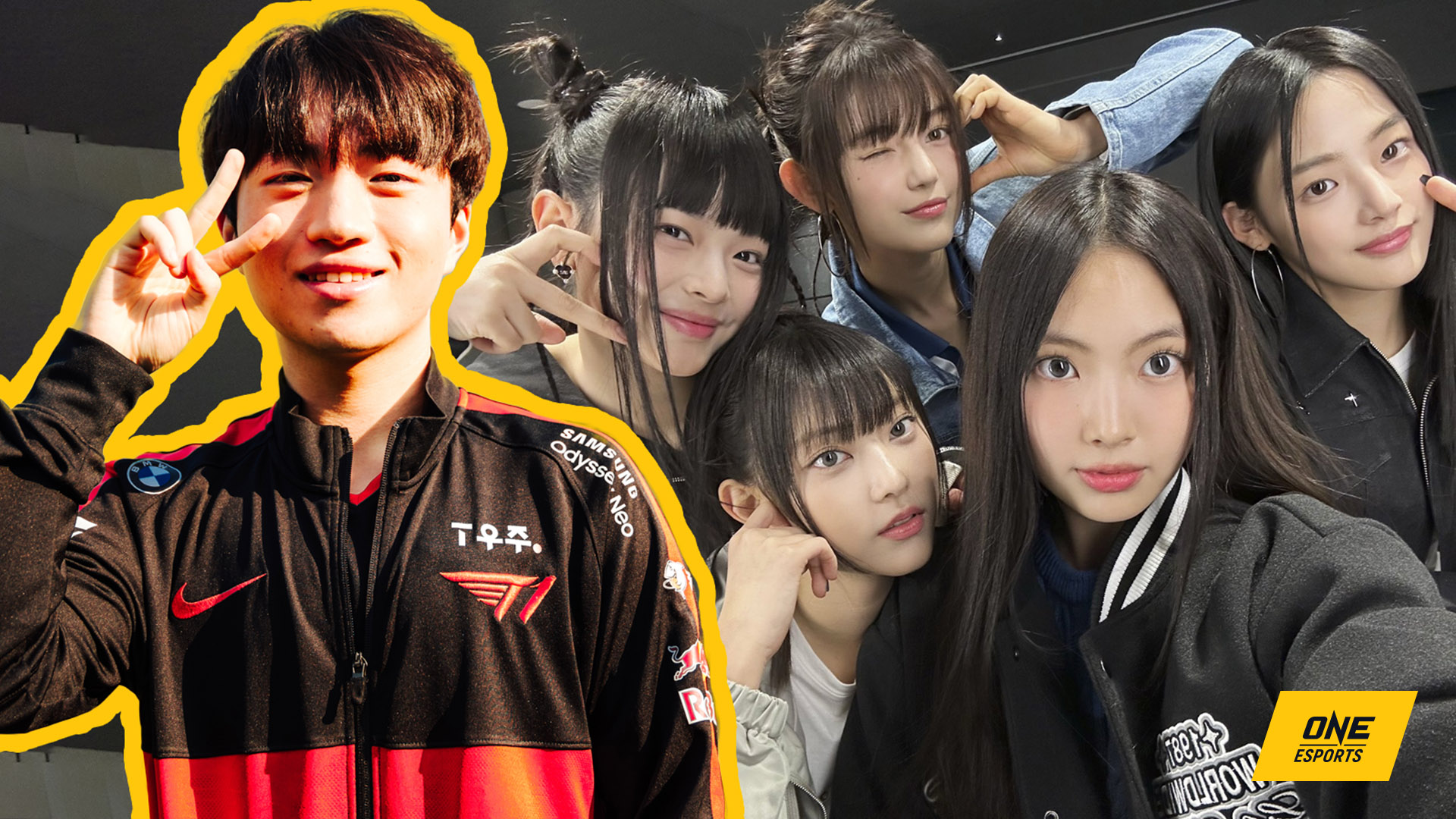 Keria is a known fan of NewJeans, listening and dancing to the group's hit singles like "OMG" and "Attention."
NewJeans made their debut in 2022 with their first song "Attention" and followed it up with a second single, "Hype Boy."
The group is comprised of five talented members: Minji, Hanni, Danielle, Haerin, and Hyein.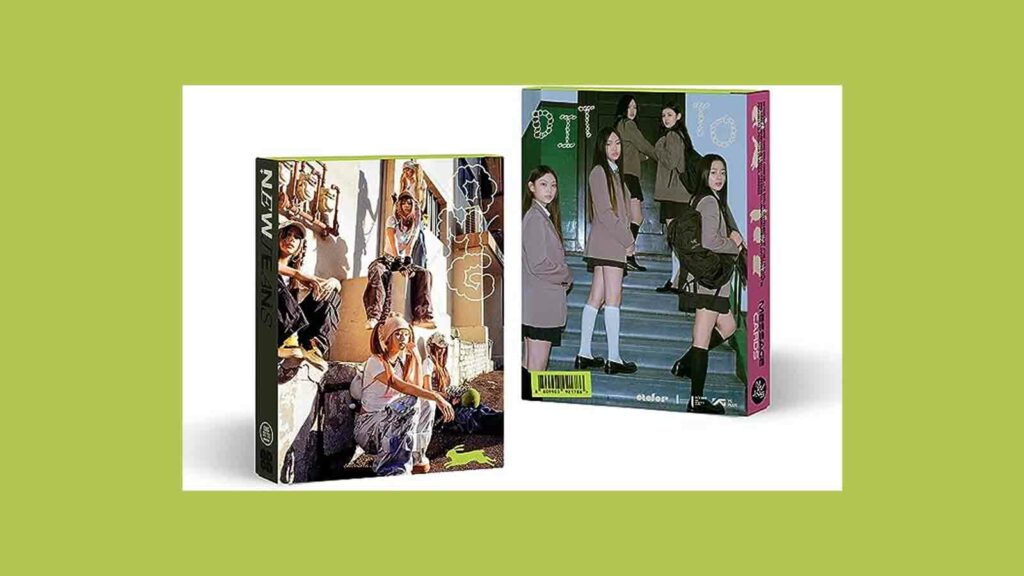 Fans can catch the group's performance live during the Worlds 2023 opening ceremony on Sunday, November 19 at 12 a.m. PST | 8 a.m. GMT | 4 p.m. GMT+8.
Their upcoming live performance of "Gods," a collaborative track with Riot Games, can be viewed on Riot Games' YouTube and Twitch channels.
Just a heads up, some of the links on ONE Esports are affiliate links. This means if you click on them and make a purchase, we may earn a small commission at no additional cost to you. It's a way for us to keep the site running and provide you with valuable content. Thanks for your support!
READ MORE: T1 get revenge on MSI 2023 champions using off-meta pick that Zeus only played once