2021 LPL Summer Week 1 is finally here!
Following the conclusion of the LPL Spring playoffs in April and an intense Mid-Season Invitational in May, the 2021 LPL Summer Split returns after more than a month's break.
In a narrow five-game series against reigning World Champions DWG KIA, Royal Never Give Up managed to come out on top to take home the MSI 2021 trophy.
Shining the spotlight on the LPL, many fans and analysts are once again calling it the best region in the world. Here are three must-watch 2021 LPL Summer Week 1 matches you don't want to miss.
---
June 7 – Invictus Gaming vs Suning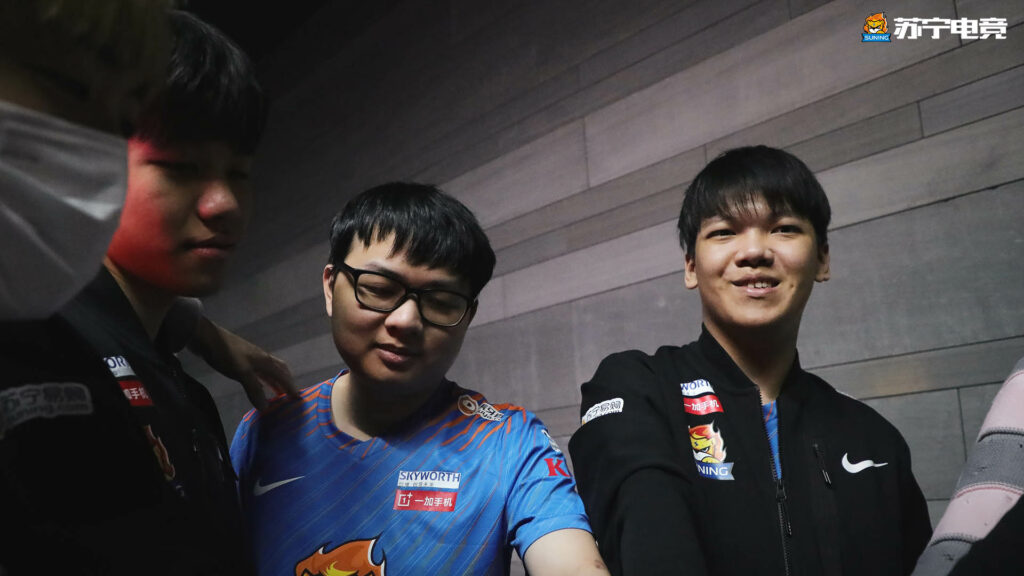 Despite the slow start in Spring, Suning managed to ramp up to finish 7th in the regular season, two spots above Invictus Gaming.
While both teams did qualify for the playoffs, Suning made it all the way to Round 3, while Invictus Gaming was knocked out by Rare Atom in Round 1.
In the opening match of 2021 LPL Summer Week 1, Invicuts Gaming will be competing without their superstar top laner Kang "TheShy" Seung-lok and new head coach Jeong "NoFe" No-chul due to travel restrictions.
Taking TheShy's place in top lane is IG's very own academy player, Zhao "neny" Zhi-Hao, who will be making his debut in the big league. Will Suning's seasoned squad be able to get the better of them?
---
---
June 12 – JD Gaming vs Top Esports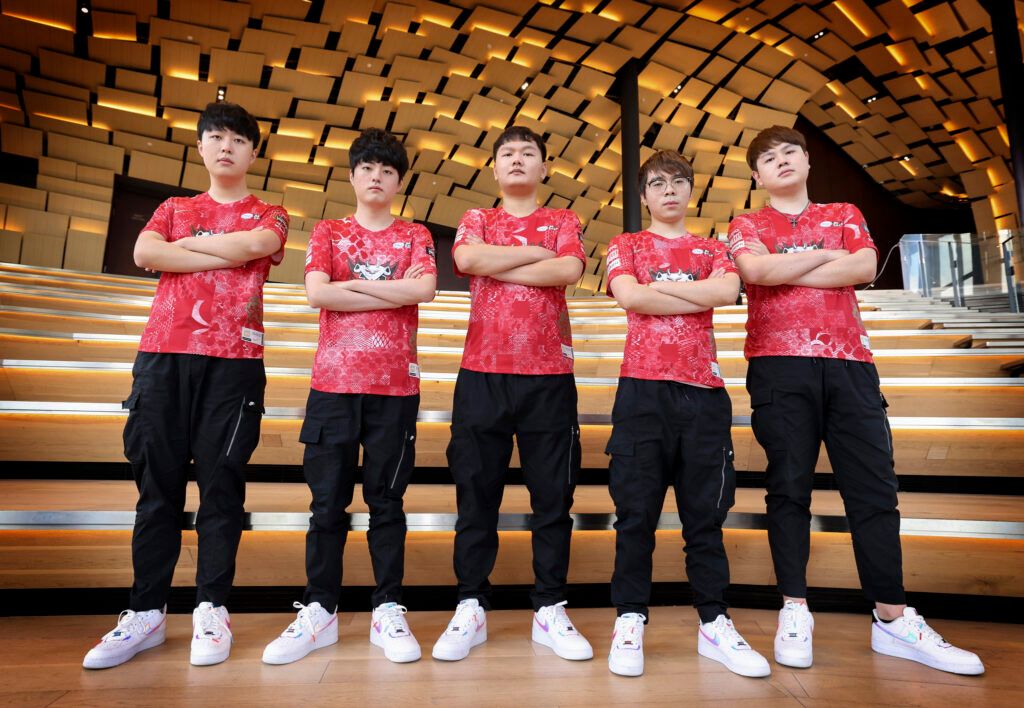 These two giants, JD Gaming and Top Esports, can never be counted out. Meeting in the 2020 LPL Spring and Summer final, they each claimed a championship last year and went on to represent their region at Worlds.
Both teams finished the 2021 LPL Spring solidly in 3rd and 4th place. In the playoffs however, JD Gaming's run was cut short by FunPlus Phoenix in Round 3, while Top Esports were knocked out by Royal Never Give Up in the lower bracket of Round 4.
Back with the same starting rosters here in 2021 LPL Summer Week 1, this best-of-three will not disappoint. Expect a banger series, with both teams constantly trying to outplay each other.
---
June 12 – Edward Gaming vs Invictus Gaming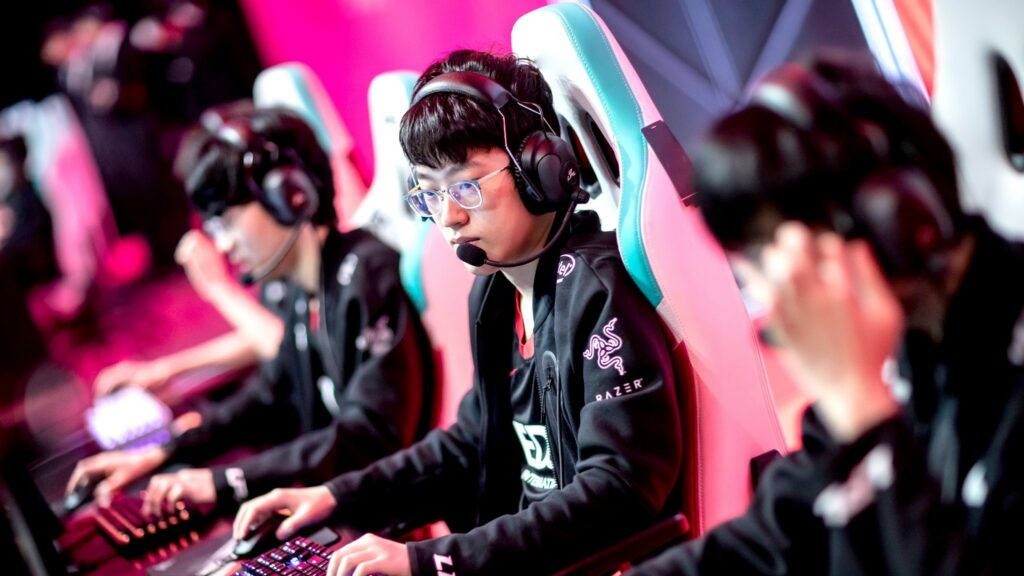 The top teams of Spring were Edward Gaming and Royal Never Give Up, two organizations that underwent significant roster changes that turned out for the better.
Going up against Invictus Gaming, Edward Gaming only adds to the already challenging 2021 LPL Summer Week 1 schedule for the black and white squad.
Led by one of the best AD carries in the world, former LCK Griffin player Park "Viper" Do-hyeon, Edward Gaming still has their sights set on another domestic title. Taking it all the way to the semifinals in Spring, they were edged out by FunPlus Phoenix 3-2 in the upper bracket, and Royal Never Give Up 3-2 in the lower bracket.
Expect a levelled-up Edward Gaming to perform even better this Summer.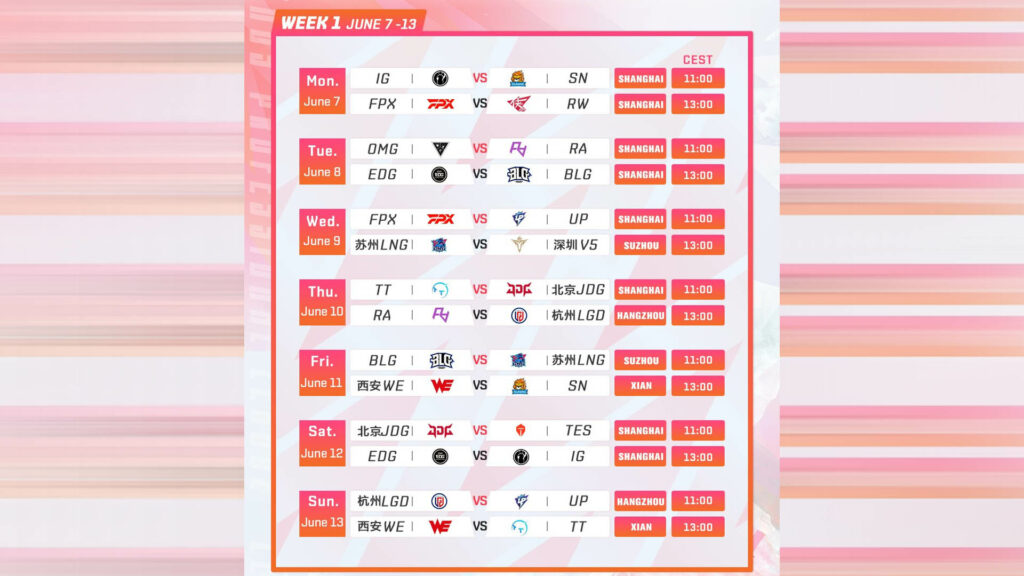 Catch these 2021 LPL Summer Week 1 matches live on LPL's official Twitch and YouTube channels starting June 7.
READ MORE: Why RNG Cryin was the most astoundingly underrated mid laner at MSI 2021