Riot's latest kitty champion is officially out of the bag — well book.
The newest addition to enter the Summoner's Rift comes in the form of an adorable magical cat named Yuumi.
Yuumi was first leaked by accident by YouTuber Nasteey, who had uploaded a video guide showing her appearance and some of her skills. Riot didn't change a thing, keeping Yuumi as dynamic support, and you can see her skills in the trailer below.
In the reveal trailer, the Magical Cat is seen talking to her magical spellbook, adequately nicknamed "Book", while searching for her master. She then gets magically transported through her book to the Summoner's Rift, where she has a few close calls with some baddies.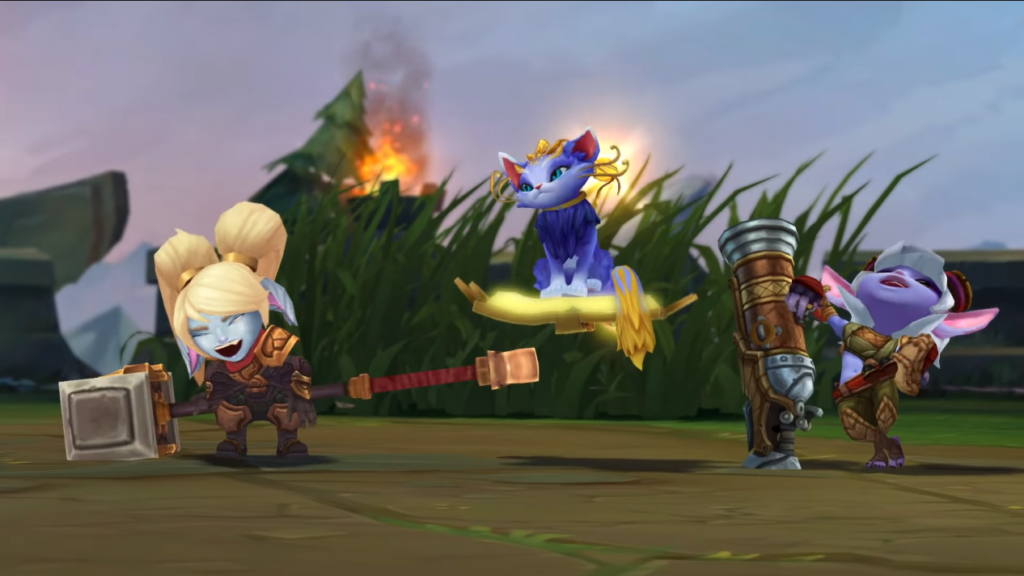 She may also have an affinity to Yordles, the cute and furry champion race. She acknowledged Poppy and Tristana, both of Yordle race, and lent a hand to them in combat.
The reveal garnered plenty of love from fans, including suggestions for upcoming skins and cat memes.
Although Yuumi's cuteness gives her an instant win, other LoLers aren't as happy about her reveal as her skill set feels similar to another Champion named Rakan.
Regardless, Yuumi will be ready to cuddle and protect in-game come May 14.